It's Friday again and that means I will introduce you to another wonderful place to visit here in South Carolina. This time it is the wonderful Hampton-Preston Mansion and Gardens in Columbia SC.
Ainsley Hall, a wealthy Columbia merchant, and his wife Sarah, lived here for five years after they had the house built in 1818. Several years after buying the property in 1823, its second owner, Wade Hampton I, updated the Federal style home to more reflect the Greek Revival style. Hampton's third wife, Mary Cantey, supervised the installation of elaborate gardens that came to surround the mansion during the 1830s through 1860s.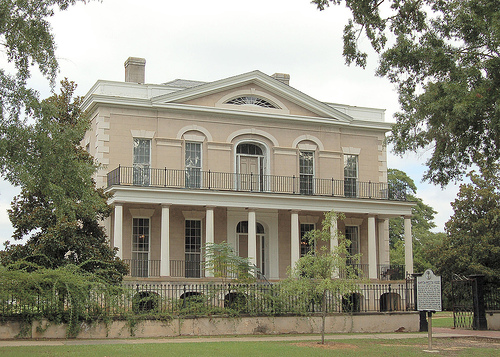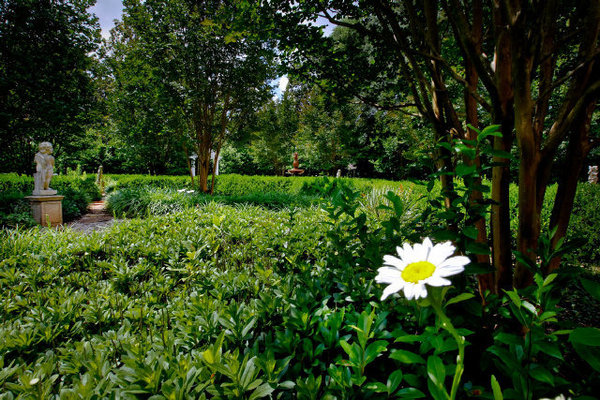 Following Wade Hampton I's death in 1835, daughter Caroline and son-in-law John Preston further transformed the estate by doubling the house's size between 1848 and 1850. Established as a Union Army headquarters in February 1865, the property survived destruction thanks to the exploits of Sister Bapista Lynch, who implored Sherman to spare the home for use as a temporary convent. In financial ruin, the family sold the estate in 1873. Later, the estate accommodated several institutions including the College for Women (1890-1915), Chicora College (1915-1930), Westerveldt Academy (1931-1935), and Columbia Bible College [overflow housing] (1938-1946). In 1947, the gardens were bulldozed and the four-acre tract was subdivided for various commercial uses. Following a yearlong rehabilitation, the historic mansion opened in 1970 as the centerpiece of the Midlands Tricentennial Exposition Center.
The Hampton-Preston Mansion is exhibited to show the period from 1818-1850 which each of the 4 first floor rooms showing a different time period. Most of the furnishings are Hampton family pieces including a 19th century book collection, portraits of Wade Hampton and his family, and a mantle sculpted by Hiram Powers. Most notable is the dining room which is furnished with Hampton family china, silver and crystal. The basement level is home to an exhibit called "Home to Many People" which tells the story of the mansion in its entirety including its time as a women's college from 1890 to 1930.
This is a wonderful home to visit and if your like me and love history, you will love it.