Tis the season for Peppermint! After all, it's a holiday staple. My family and I are huge peppermint lovers, so if you are too, then here some ideas to share it with your guests.
Peppermint is a Holiday Staple
It wouldn't be Christmas for my family without peppermint. Of course that means, traditional candy canes adorn our tree. However, there are a bunch of other ways to enjoy it and serve this tasty treat with your guests.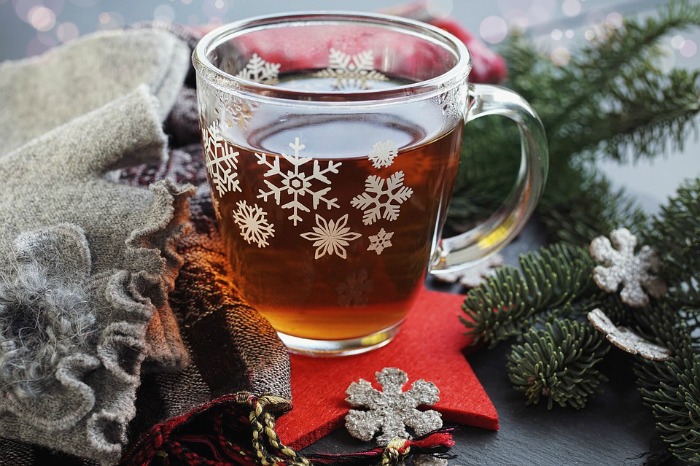 Cookies!
Everyone seems to love holiday cookies! One of my favorites is chocolate cookies, with chocolate chunks and peppermint icing. It's easy really, so even if you don't have a ton of time, it's something you can make in about an hour. First of all, grab a premade mix in the baking section of Walmart. Make them according to package. Next you'll need four egg whites, a bag of confectioner's sugar, and some peppermint extract. Whip the whites until they are frothy, then add in about a tsp of the flavor extract. Slowly add in the sugar and mix. When the cookies are cooled, frost them. My boys like to crush up candy canes and sprinkle them on top.
Drinks!
We also love peppermint drinks. The boys love hot cocoa with candy canes in it, (and sometimes a touch of peppermint creamer,) but the women in my family happen to be tea drinkers. I always have some Good Earth Peppermint Treat Tea on hand.
Its caffeine free, loose leaf tea, and it tastes fantastic!! Inside is peppermint, white chocolate, safflower petals, and pink peppercorns. These things all together make for an amazing holiday cup of tea!
We all adore the teas from Good Earth Tea. You can choose from tea bags, and their loose leaf blends. (Don't let loose leaf discourage you! All you need is a tea strainer, which can usually be found right at the Dollar Tree. ) I find many of my Good Earth teas right at my local Walmart, but if you want more of a selection, then definitely check out their website.
You can also follow Good Earth Tea via Facebook, Instagram, and Pinterest too.