This post was sponsored by Mucinex and all opinions expressed in my post are my own.
Stay Clear Of Springtime Colds
Just because it's springtime that doesn't mean that the influenza season is over-no way! We still have a couple of months to steer clear of colds! Now there is no foolproof way to protect yourself from all the germs, but these tips may help you fight back.
Wash your hands.

We all know that germs are everywhere so make sure you wash your hands regularly during the day with soap and water. Also, use hand sanitizer to avoid picking up germs from door handles, shopping carts or shaking hands.

Eat better.

Fresh fruits and vegetables help your immune system. Salads need to be on the menu at least a couple times a week! Remember, foods high in sugar will make your immune system weaker.

Drink water.

Staying hydrated will help flush out all the impurities in the body. When you have mucus buildup, water will help thin out the mucus. Don't drink alcohol or caffeinated drinks, as they will dehydrate you.

Keep stress away.

Emotional stress can weaken your immune systems and then you are more likely to catch a cold.

Exercise.

Daily workouts engage the immune system's germ-fighting defenses.

Steam things up.

If you have mucus build up, then use a humidifier or a cool mist vaporizer. If you don't have those then just stick your head over a pot of warm water or a hot shower. For longer lasting relief, try

Mucinex SE

, a 12-hour tablet that relieves chest congestion and thins and loosens mucus.

Night Time Tea.

Try drinking a cup of tea with honey just before bedtime — warm beverages can help soothe and quiet a cough.
So you have the tips to help prevent the sniffles, but what happens when you get sick? Getting sick in the springtime is not fun and will put a damper on plans of going hiking, camping, or just walking the dog around the lake.
How can you kick the cold symptoms quickly and have lasting relief? Mucinex is the solution.
If you are experiencing any of the below symptoms, visit Mucinex.com and find the right MUCINEX product for you.
Chest Congestion

Cough

Sinus Pressure

Runny Nose

Stuffy Nose Sore Throat

Fever

Headache

Nasal Congestion

Sinus Congestion
We all know that stubborn chest congestion with a nagging cough is annoying and no one wants to be sick when it's so lovely outside. Maybe you have a family BBQ to attend, and you feel the sniffles and a fever coming on so fight the symptoms with Mucinex. Don't ride it out, fight back!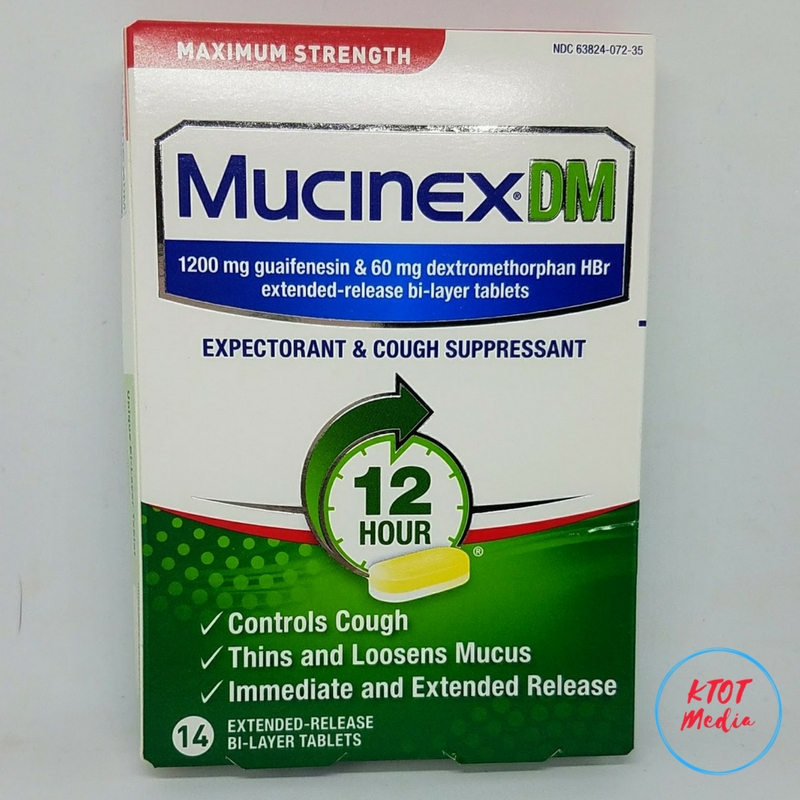 If you have a cough, then Mucinex DM Can Help Relieve that Cough which combines both Guaifenesin and Dextromethorphan to help relieve chest congestion by thinning and loosening mucus.
Maybe you are fighting a fever well, many Mucinex products contain acetaminophen, which is an analgesic and fever reducer and can relieve minor aches and pains, headache and sore throat.
Mucinex has a range of products with bi-layer tablets that last for 12 hours. One layer for immediate release, the other layer for extended release, so you can say goodbye to retaking medicine every 4 hours.
Springtime is here, and you need to enjoy the fresh air, not be in bed sick! Grab Mucinex products at your local store and be prepared!
Please PIN and SHARE!