Acrylic painting can be a fun and wonderful way to tap into your artistic side! Do you remember Bob Ross? He can make acrylic painting look as simple as finger painting (well, sort of). There is a new book out from Quarto Knows, that also helps make acrylic painting a fun and doable form of art. The book is titled, Modern Acrylic: A Contemporary Exploration Of Acrylic Painting (ISBN: 9781633226180, Walter Foster Publishing, October 2, 2018), by Blakely Little.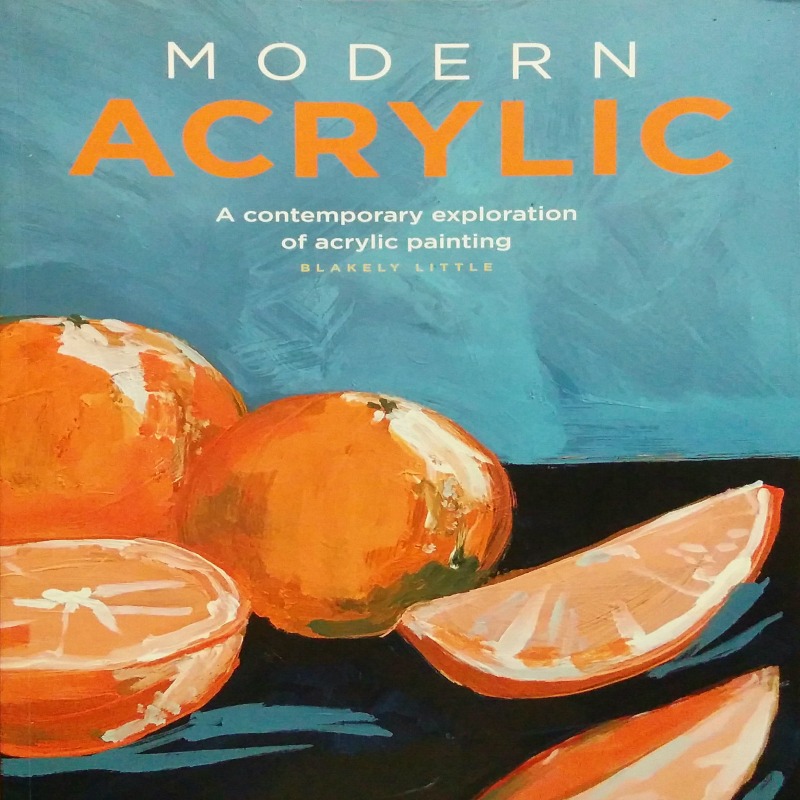 Painting Doesn't Have To Be Intimidating
I really like this book because it shows that acrylic painting can be as simple or as complex as you want it to be. With a few simple strokes, you can actually create some amazing things (I especially like how Ms. Little shows her readers how to make flowers). In her new book, Blakely Little helps the reader by providing the following sections:
Getting Started,
Exploring Color,
Beginning Painting,
Painting Everyday Life, Botanicals, Architecture & Landscapes, and
About The Artist.
The "Getting Started" section is very helpful, especially if you don't have much experience in working with acrylics (or even painting altogether). The author teaches you about brushes (types and how they're helpful) and different types of acrylics. She also goes into various techniques, many of which provide really interesting effects! She gives a ton of helpful information about colors, your palette, sketching, perspective, and more.
Most of the remainder of the book teaches the artist about painting different subjects, including indoor scenes, plants, flowers, various outdoor scenes, and more. The author provides very helpful tips and some fun exercises that guide you with easy-to-follow steps.
This book will help widen the creativity within your artistic ability so you can create paintings that express the artist within you!
The author, Blakely Little, is a talented artist herself. She has created art for the American Heart Association and she has been featured by Country Living, Coastal Style, and Glitter Guide. You can see her art and learn more about her at her website, blakelymade.com.
Modern Acrylic is available for purchase on the Quarto Knows website. It's available in softcover for $19.99 (price subject to change).
Connect with Quarto Knows & Quarto Creates:
Website | Facebook | Twitter | Pinterest | Instagram | YouTube