If you're looking to spice up the holiday and make your Halloween hot this year, then look no further than 3Wishes.com.
Make Halloween Hot This Year
For those of you that want to look sexy this Halloween, then 3Wishes.com is your one stop shopping website. If you can think of it, then they have it. From sultry mermaids, bad nurses, sexy superheroes and more. If you're planning to attend an adult Halloween party, then you're going to stand out with 3Wishes.com.
They not only have costumes, but they have wigs, accessories, and more. If you're looking for a mask, they have that too. Don't forget a hat, boot covers, and jewelry to add just the right touch to your outfit.
Be Bold in the Boudoir
Maybe you're looking to spice up your one on one time with your significant other or spouse. If so, 3Wishes.com can help you there too. They have a full selection of sexy and seductive teddies, chemises, bras, panties, body stockings, sleepwear and more. They even have holiday themed lingerie for Christmas and Valentines Day.
Not just for women
3Wishes.com has costumes for the men too. You can choose from coinciding couples costumes, or let him choose his own idea. They also have boxers, sexy holiday outfits, and more.
Leggings
If you haven't added a pair of leggings to your wardrobe yet, then now's the time. 3Wishes.com has some pretty cool designs. I think my favorites are their Tattered Rainbow Leggings and their Day of the Dead leggings. The tattered ones will a touch of punk princess to any outfit, while the Day of the Dead leggings are great for not just Halloween, but year round. The bright colorful sugar skulls are gorgeous!
Football season is upon us! Why not spice up your favorite team jersey with 3Wishes.com striped leggings. You'll a touch of official referee to your jersey. Better yet, you'll look gorgeous, and be comfy while cheering on your favorite team. Fly Eagles Fly! (Sorry, I couldn't help myself!)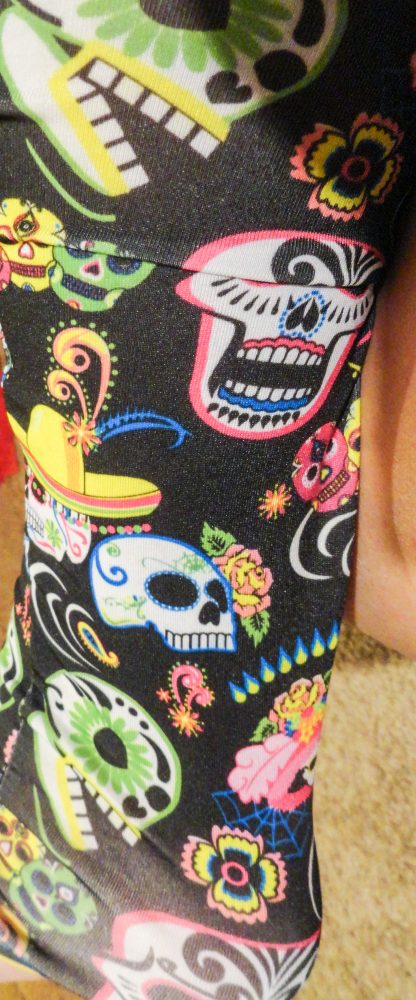 To see everything that 3Wishes.com has to offer, head to their website. You can also stay up to date via Facebook, Twitter, and Instagram.
I received this product to facilitate my post. All opinions are my own!