I know you're looking for some fun and educational gifts for your kids. So today I bring you Pinkfong. Your children will enjoy hours of singing and fun with Pinkfong and friends.
Hours of Singing and Fun with Pinkfong
Pinkfong is a cute little pink friend. As a subsidiary of SmartStudy, Pinkfong and friends bring your children learning and entertainment. From musical books, videos, apps, and more. Welcome Pinkfong and friends into your home and watch as your child learns and blossoms.
Sound and Song books
When my little man was a little guy he loved song books. Pinkfong's books are so colorful and the illustrations are absolutely precious! Each one has six songs that they can play by pushing one of the side buttons. The speakers are designed to give clear sound without harming little ears.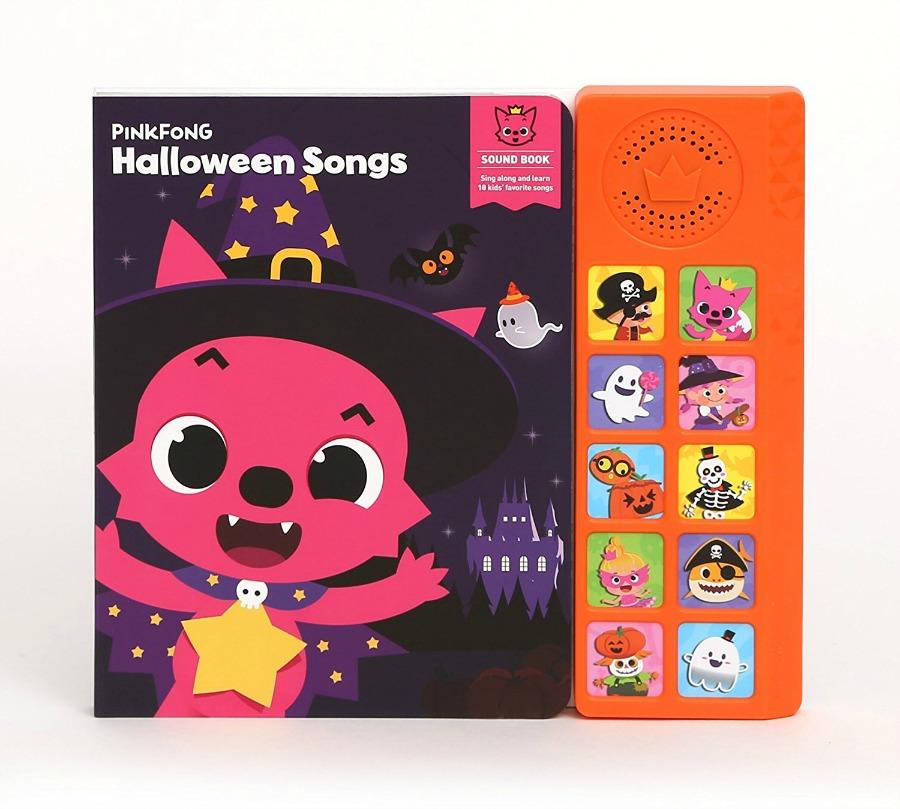 The Sound Books come in Animal Songs, ABC's, Baby Shark, Halloween Songs and Christmas Songs too. With the holiday right around the corner, your kids will love Pinkfong's Christmas Songs book. It's so darn cute!
Apps for the tech loving kids
Pinkfong apps are available on iTunes, Google Play, and Amazon. Not only are these apps colorful, and cute, but they'll provide your kids with tons of fun. Oh, and did I mention they're free? Yep, you read that right. They're free!
Plush toys
Your kids are going to fall in love with Pinkfong. Which means that finding a plush buddy to love and hug under their holiday tree is sure to make them smile. SmartStudy has even created 3D Build Your Own Puzzle Sets. They would be perfect for a snow day!
Videos
Do you have a child that's obsessed with YouTube? I do! Well if so, then check out SmartStudy's Pinkfong YouTube channel. It's chock full of fun and educational videos. Your kids are going to love the catchy songs and adorable characters. My son loves the Halloween Spooky Bus video. He said, "mom, it's so cute!"
As you can see, Pinkfong and friends are here to enhance your child's life. They will add learning, fun, and more. To see everything Pinkfong, head to their website. Be sure to follow via Facebook and Twitter.