Got teens on your holiday list? If so, then I have the perfect gift idea for them. This game will make them WANT to take part in Family Game Night.
Got teens on your holiday list?
Mouthguard Challenge is the perfect game for those ornery teens that won't take part in family fun. (I know from experience, because I have one!) When I said we were going to play Mouthguard Challenge for Family Game Night, he WILLINGLY came out of his cave to join us. (His father and I were flabbergasted!)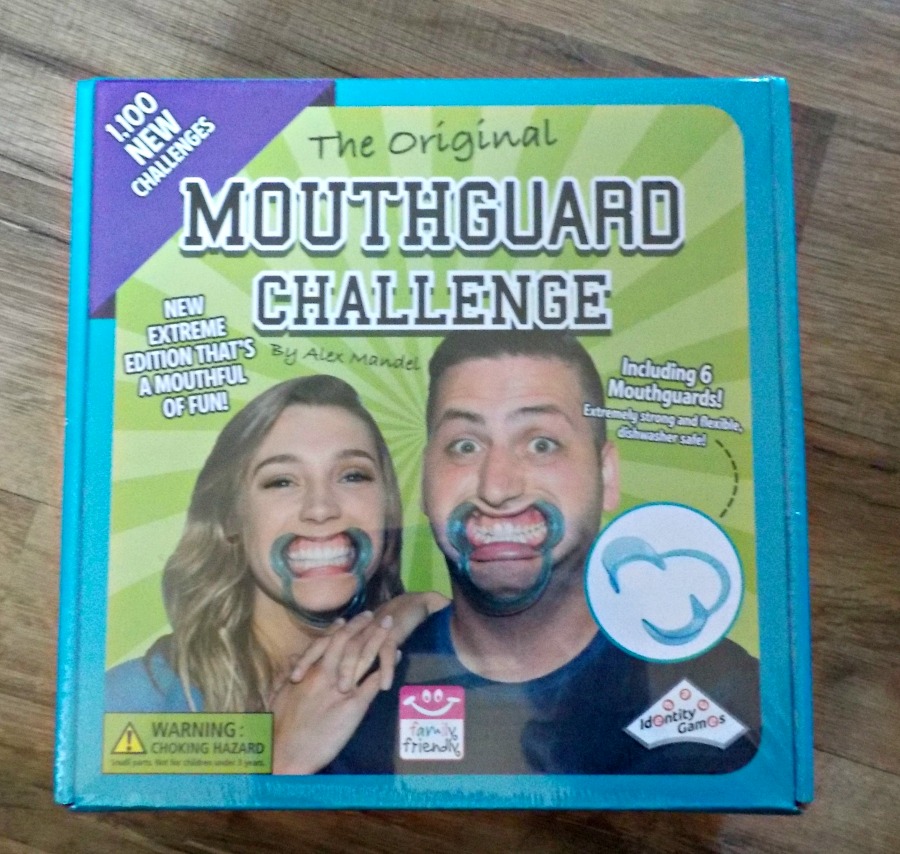 If you've ever worn a mouth guard at the dentist, and then tried to answer one of their questions, you know how hard it is to speak with one in. Which is exactly what makes this game so much fun! It comes with things to speak and challenges to try while wearing one of the mouth guards.
Family Friendly
Mouthguard Challenge has over one thousand family friendly challenges. That means the entire family from littles to the oldest members can take part. It comes with six mouth guards so everyone can play. (They're washable (hand and dishwasher) and reusable too!)
Christmas fun
We used our Mouthguard Challenge in our family Christmas Eve games last year. However, we made our own challenge cards that were Christmas themed. Then we mixed them in with some of the included game cards. Try eating a candy cane with a mouth guard in! It's not easy! Our family had a blast. My parents even got in on the fun, and my babcią was laughing hysterically!
Perfect for their sleep overs too!
Your teens or tweens will love Mouthguard Challenge. It would make a great addition to their birthday parties, slumber parties, sleep overs and more. My tween loves playing it with his cousins, and takes it with him almost every time we go over to visit. We've had kids as young as five playing the game, so it really is a family affair.
Get ready for laughs and family fun! You can get your Mouthguard Challenge here. You can follow Identity Games on Facebook, Twitter, and Instagram.