Having Fun With Origami
We all want to get away from technology at times, and I have something I think you will enjoy! Origami is my new way to detox from my phones and tablets. I had never tried it before, but this book "Perfectly Mindful Origami", is for beginners to experts. I am having so much fun, and I bet you will too.
This awesome book has more than 25 interesting paper projects. Like I said earlier, it ranges from beginner to expert, and it comes with 30 sheets of origami paper. It starts with very easy boxes to challenging ones. I'm certainly not ready for those yet! At first, I was a little intimidated by the instructions, but they give you everything you need to know. You just have to take the time to read them.
Mark Bolitho is the author of this book, and he has written many others. He is also a world renowned origami artist. He is presently the General Secretary of the British Origami Society. I didn't even know that was a thing! Let's just say that this man has done quite a lot for the world of origami.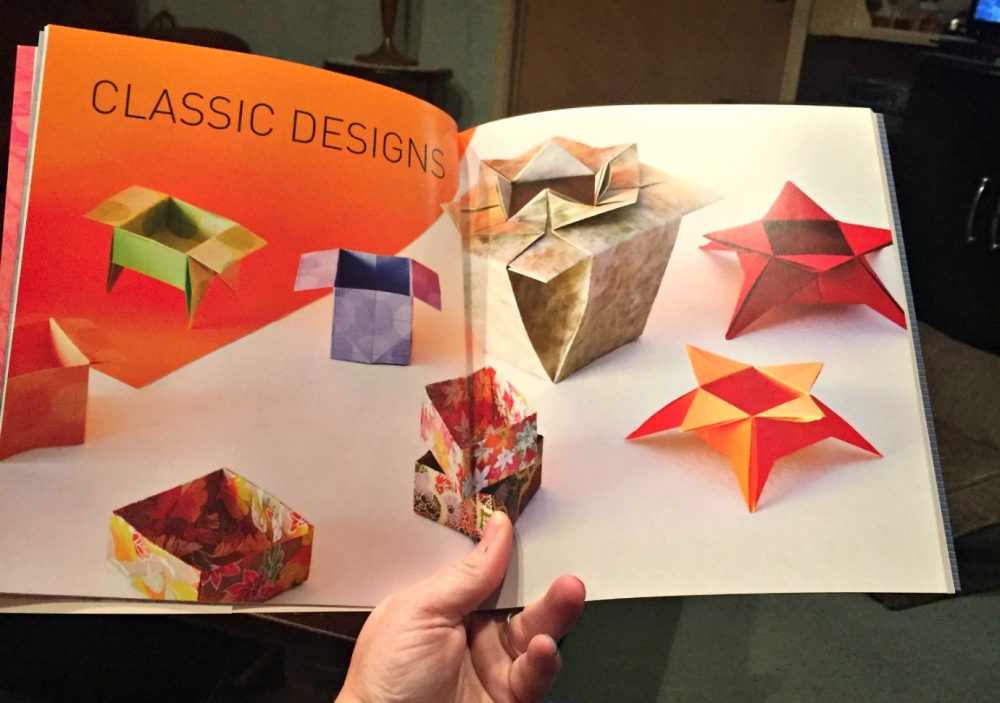 Now that I have started creating projects with my book, I feel so much more relaxed. No kidding! When I feel stressed (which is most of the time) and in need of a break, I take out my book and begin to create something amazing. These boxes are not just paper creations, they can be gifts. Imagine the endless possibilities! You could put some candy in one for a teacher, or use one for a beautiful ring holder. Gift cards could go in them, or whatever your mind can come up with.
Get The Kids Involved
Kids would love to help create (or make their own) boxes. Older kids could even make little presents for their friends. Girls could fill their boxes with lip glosses, nail stuff, and other girly stuff. I was even thinking about making one for my granddaughter's Barbie shoes. I think it would make a perfect holder. Kids could even make Mom something nice since Mother's Day is coming up. As a matter of fact, they could make Dad something too. Father's Day is already creeping up on us. Parents love receiving hand-made gifts.
If you would like to detox and get away for a little while, get your own origami book! They also make great gifts.
Connect with Perfectly Mindful Origami: Origami Paper Boxes/ Facebook/ Twitter/ Instagram/ Pinterest/