Some people are tough to shop for during the holidays — you know that person who just has everything! It helps to focus in on what they really enjoy, in order to make the best gift selection — something unique, fun and distinctive. Check out some great gift ideas below that are sure to impress the person who has everything!
Gifts for the One Who Has Everything – The SkinRehab Roller
For your beauty loving friends and loved ones, this is the ideal and affordable gift for them. In keeping with the trend toward more natural beauty, the SkinRehab Roller is the at-home micro-needling device that is used once a month to treat fine lines and wrinkles, enlarged pores, acne scars and even hyperpigmentation. It also boosts the performance of skincare products and helps to enhance collagen and elastin production for healthy, glowing skin.
In the past, micro-needling skin treatments had to be done in a doctor's office with a steep price tag, but not anymore. The SkinRehab Roller's 580 titanium micro-needles "disturb" the skin, so that the body's amazing healing capability naturally kicks in to enhance the area in need of repair. The needles come in two lengths: 1.5mm for treatment of fine lines and wrinkles and 2.0 for treating deeper lines and scarring.
The best part is that the needles are made of real titanium and won't cause skin irritation and scarring when used correctly. This device is normally priced at $19.95, but it's been reduced to $14.95 through the New Year at CynthiaRowland.com. It includes instructions and a storage case.
Gifts for the One Who Has Everything – Cube Tracker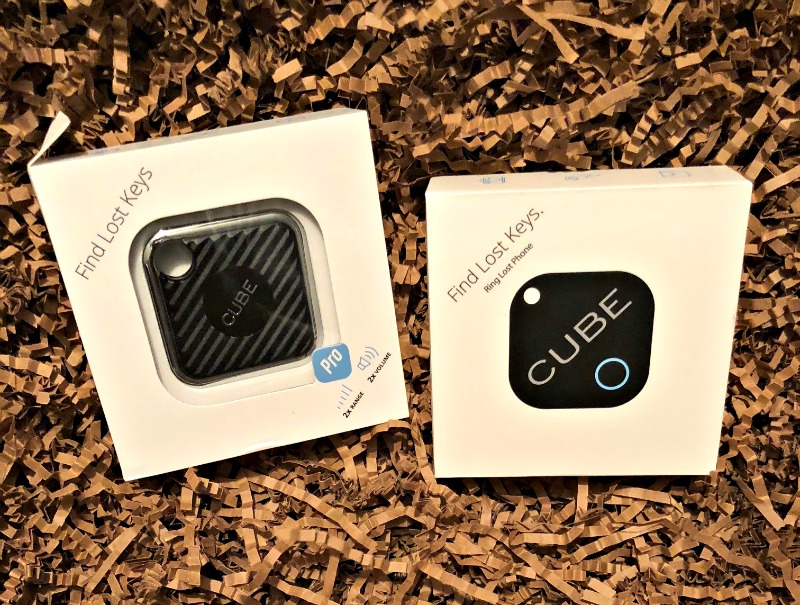 For your friends and loved ones who can't keep up with their belongings – this one's for them. Use the Cube Tracker and their easy-to-use app to find your keys, phone, purse, jacket or anything else of importance. Simply attach this sleek Bluetooth Cube to that item, then when it goes missing, ping the Cube with your mobile phone app to track it down. A cool feature of this device is that if you lose your phone, you can use the Cube to make your phone ring. It will make the phone sound off even if it is set to silent.
Cube – $24.95
The original model features a matte rubber coated design with key features:
Crowd Find allows the community to be your search party when a Cube is out of range. Anyone with the app who comes within proximity to your lost Cube will trigger an update on your Cubes latest location.
Replaceable Battery No need to replace CUBE each year. Just replace the battery yourself once a year. Extra battery included.
Lost your Phone? Use your CUBE to locate your phone with an audible tone, vibration, and flash, even if the app is not running or your phone is on silent.
Map Location Use the simple Cube Tracker app to view your Cubes last known location on a map, using the power of Bluetooth to tell if you are near or far, press "find" and your Cube will ring. Integrated is a separation alarm to alert you if you left something behind (can be turned on in the App).
Cube PRO – $29.95
Cube Pro boasts a sleek new metal design as well as extended range and volume with the same key features as the original Cube. This model has 2x the Bluetooth range (200 ft) and 2x the volume as the original Cube model.
Connect with the brands below to purchase these gifts for the one with everything!
CONNECT WITH…
SkinRehab Roller from Cynthia Rowland: Site | Facebook | Instagram | Twitter
Cube Tracker: Site | Facebook | Instagram | Twitter