One of the hardest things to do around this time of the year is getting yourself situated for the big event. More importantly, it can be pretty tough to find the right gift selections for everyone. Think about it, choosing the right gift for co-workers friends, family members, and acquaintances can be stressful. You have to spend enough so you don't look cheap, but not so much that you look like you are trying too hard. The overall gift buying process is pretty difficult. but it can only become even more challenging down the road. If it's tough this early on imagine how it will be later on.
Nobody wants to receive a lame gift, and there are plenty of ways to avoid that simple fact. Well, the key to finding just the right gift is to make sure you keep your options open. Think about it this way, you want to have options that could fit a number of people on your holiday shopping list.
Forceflex® High Performance Eyewear
Everyone could use a nice pair of sunglasses that are both stylish for men and women. Forceflex sunglasses are built to last, providing the highest military-grade impact protection rating available, Forceflex's patented I-Form™ elastomer technology makes these sunglasses nearly indestructible, no matter how many times they are dropped, stepped on, bent or thrown against the wall. The sunglasses are available in two unisex styles, full-frame, and half frame, in all black.
Freezable & Portable Teetherpop
At around 6-8 months old, the baby will likely be ready to start eating pureed foods. A perfect gift for baby and parents is Teetherpop®, a patented, freezable teether designed for children six months and older. Made in the U.S.A. of high-quality, medical-grade, non-toxic silicone, Teetherpop has small, flexible slits in a unique reservoir that allows liquids to flow as baby teethes. It can be filled with fine purées, homemade smoothies, freshly juiced fruits and veggies, Mother's milk, and much more!
Ever Bamboo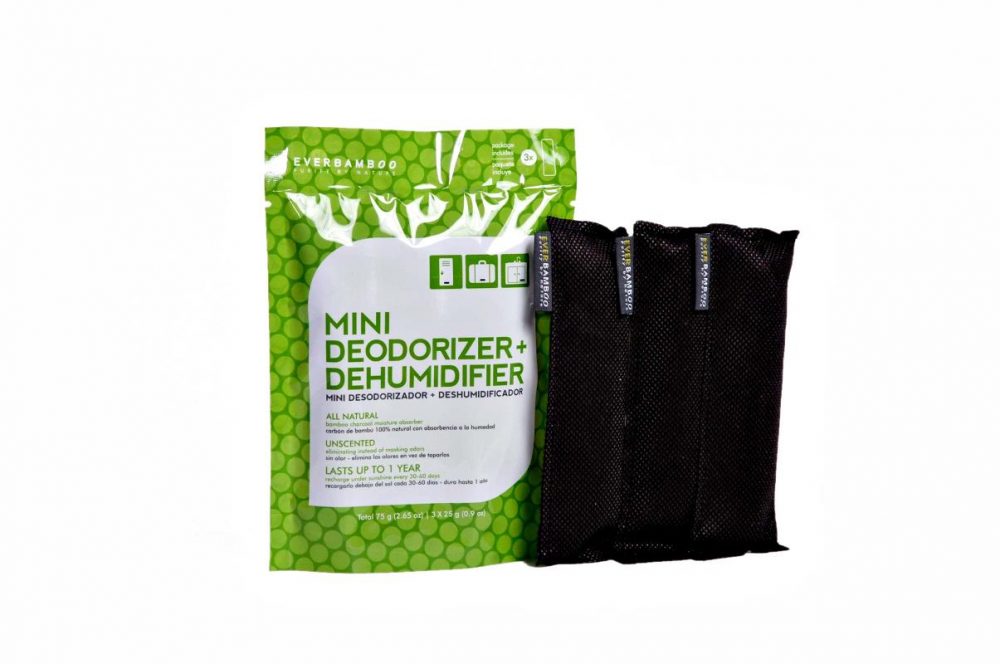 Ever Bamboo charcoal is produced from moso bamboo, which is fast-growing, sustainable, and more absorbent than regular charcoal. Its porous structure consists of countless tiny holes that absorb odors, moisture, and polluted particles—not just mask them. Deodorizers and
dehumidifiers come in discreet packets in various shapes and sizes and are reusable for up to a year. Simply place in direct sunlight every 30-60 days to "recharge" the bamboo charcoal.