I love pasta, especially cheesy ones! I was lucky enough to have my Mom's homemade mac and cheese this Thanksgiving which is heaven sent. When that isn't on the menu and I'm craving something cozy and cheesy, I'll either make my own quick version of plain buttered pasta sprinkled with Parmigiano-Reggiano or use a boxed mac and cheese option.
The Greenest Pasta Around!
There are some healthy boxed options out there for the cheesy pasta aficionados, ranging from organic to grass-fed and protein-rich to whole wheat. But have you ever had seaweed infused pasta with cheese? You don't even have to like seaweed to enjoy what I'm about to divulge to you!
Blue Evolution Seaweed Infused Shells and Cheese uses a very mild, sweet sea lettuce which they infuse into the finest Montana durum wheat resulting in kid-friendly, adult-loved pasta for the whole family. There's also a Certified Gluten Free option made with 100% organic rice!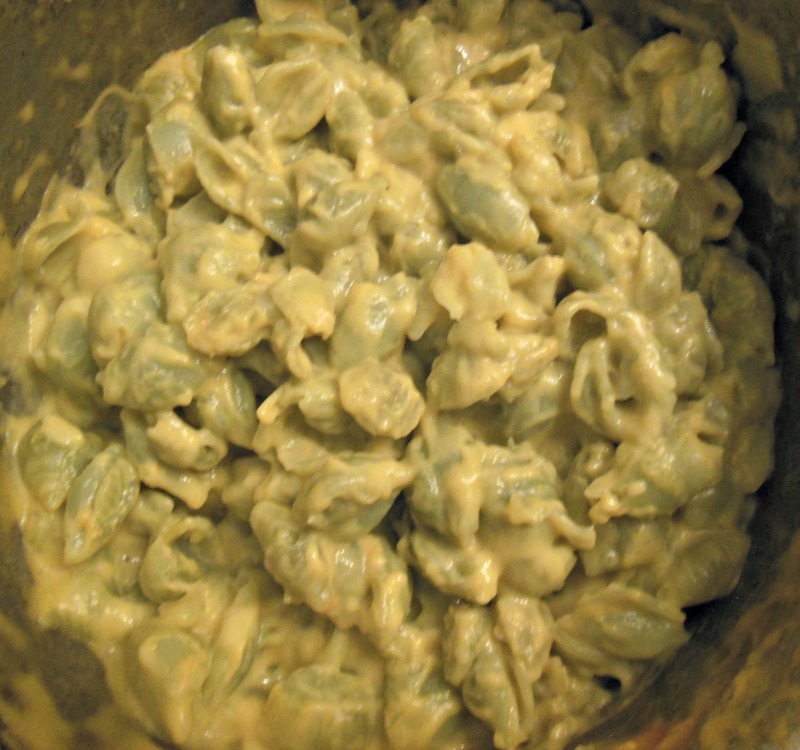 Directions:
Bring 12 cups water and 1/2 tsp. oil to a rapid boil. Add pasta and stir. Cook pasta to taste (9-11 minutes), taste at 9 minutes. Strain and rinse with cold water. Add 1/4 cup low-fat milk to the warm saucepan (Option: Add 2 tbsp butter, for richer taste). Sprinkle cheese over milk and stir to combine. Add cooked pasta, stir well, and enjoy!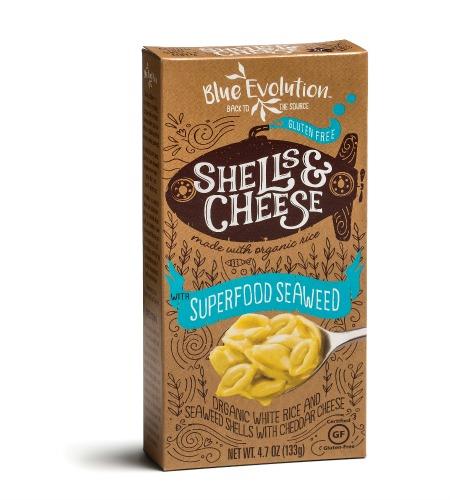 Jazz up your tomato sauces, meatballs, eggs, salad dressing and dips with this classic Italian spice which includes their premium seaweed for a flavorful, nutritional boost. For a classic marinara sauce, just add olive oil and tomatoes to transform this everyday dish into a superfood experience.
Benefits of Seaweed
Blue Evolution sustainably grows and harvests their own premium North American seaweed from farms on the Pacific Coast. Though seaweed has been hailed as the "new kale," it's been a dietary staple for thousands of years. One of the most nutritionally dense plants, full of nutrients, vitamins, minerals, amino acids and fats, seaweed is the ocean's superfood! It boosts immunity which can be helpful during cold and flu season when germs are brought home from work and school. It is also detoxifying and contains anti-inflammatory properties.
Blue Evolution's seaweed infused pastas and seasonings connect you and your family to the superfood wonders of sustainable North American seaweed. Dive in!
CONNECT WITH BLUE EVOLUTION: Site | Facebook | Twitter | Instagram