Father's day is just around the corner. What gift will you get your father this year? Since it is warm outside and it is grilling season, how about something that will keep the bugs away? Thermacell Radius is the perfect gift for dads and husbands that hate getting nagged by mosquitoes! The Thermacell Radius is compact, portable, and powerful.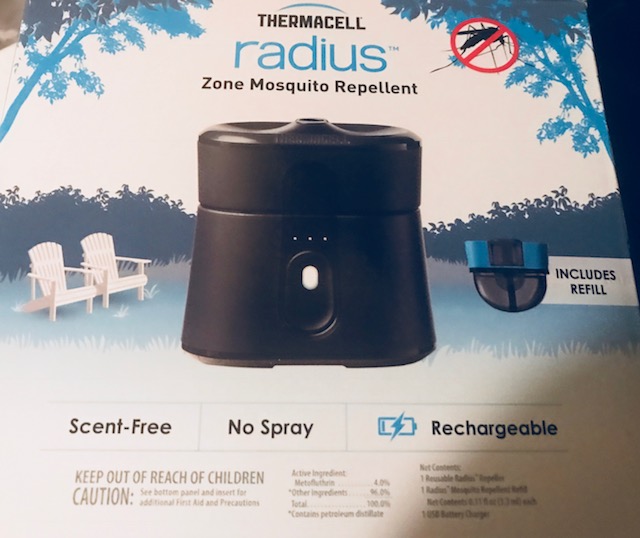 The Thermacell Radius offers rechargeable, scent-free protection from biting pests in a 110 square foot area. No more need for bug repellent spray, lotion, or wipes. A Lithium Ion battery enables a single refill system, using a lone repellent refill. Long-life Radius refills are available with up to 40 hours of repellent action, and can be started and stopped as often as needed. The lithium-ion battery is USB rechargeable, allowing for up to six hours of run time per charge, and even features an automatic shut off timer. The Radius Zone Mosquito Repellent System is available for purchase for $49.99.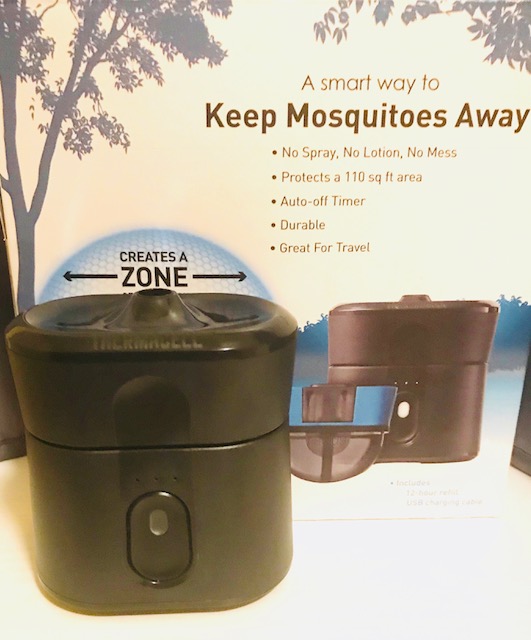 What Comes in the Box
The Repeller
USB Charger
Refill Insert
How It Works
The Thermacell Radius is very easy to use. The first thing you do is insert the repellent cartridge. Next, you close the cover. Finally, you push the button to turn it on. Now you are able to enjoy as much fun the sun as you want. It is fully sealed so there is not chance of spilling liquid – spill proof. There is a battery life indicator in the front to let you know when to change the batteries.
The Thermacell Radius has three modes: Lock for Travel, Unlock for Regular Use, and Timer for Automatic Shut-Off.
Thermacell Radius Key Features
Rechargeable USB Lithium-ion battery
Cordless, lightweight, minimalist design

Automatic shut off timer
Fast acting – the zone of protection forms in just minutes with up to six hours of run time per charge
Long-life refills available, up to 40 hours each
No sticky sprays, oily lotions, or active ingredients that can damage gear
No messy fuels or smoke
Air-travel friendly – take it on your next hiking trip or camping trip.
Connect with Thermacell: Site | Facebook | Youtube | Instagram | Pinterest