Disclosure: This post was written for The Hofsas House in exchange for accommodations. All opinions are 100% mine.
STAYCATION IN CARMEL

Getting out of town every once in a while is such a blessing. We live such busy lives that we never take the time to relax, unplug, and enjoy our time. So we decided to take a STAYCATION and drive about 2 hours to Carmel. Carmel is our favorite place to go for relaxation. It has everything you need to enjoy your stay and of course, you will want to come back.
The Hofsas House

When we get to Carmel, we check into our favorite hotel…HOFSAS HOUSE. We have been to Carmel for four years in a row now and always stay at the beautiful Hofsas House. It is within walking distance to Fourth Avenue where all the shops, galleries, and restaurants are in Carmel.
What can I say about this beautiful place but you need to stay to appreciate everything I'm going to tell you! Everyone that I have come across at Hofsas House has been so friendly and helpful. They got hotel customer service down. The family-run boutique inn has been around for over six decades. Hofsas House offers pastries, fruit, and coffee/tea every morning from 8-10 am.
What we love the most about our staycation at the Hofsas House is how quiet it is during the day and night. At night we sit on the balcony just listening to NOTHING! In the Bay Area, it is loud all the time. I can find my husband sitting out on the balcony almost the whole time we are in Carmel; he enjoys the quiet.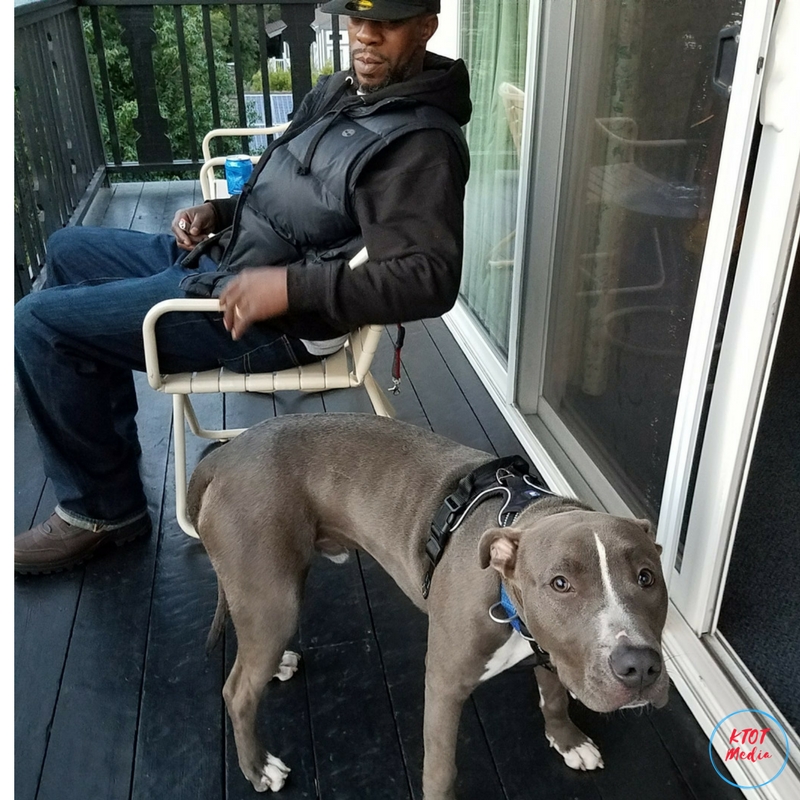 Hofsas House is one of the friendliest dog-friendly hotels in Carmel-by-the-sea! Check out the Tail Wagging Package.
My daughter said her bed which was the pull-out couch was so COMFY, better than her bed at home. Well, there you go!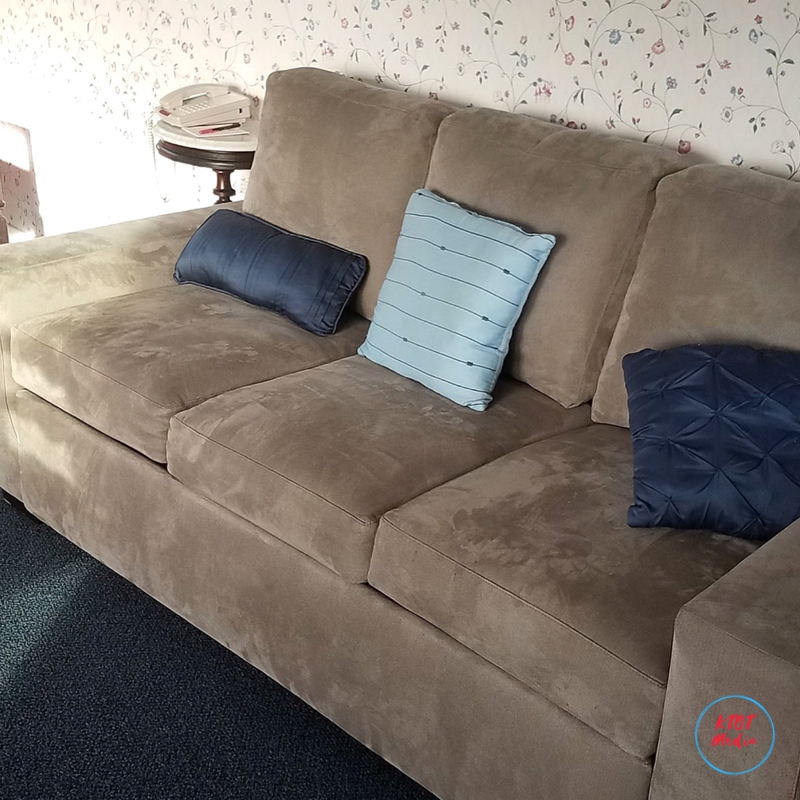 Hofsas House offers Package Deals! There is something for everyone- honeymoon, wedding, couples, pets, and of course a staycation. Check out these popular packages.
Get Artsy Package:
You will stay in Room 47. What is so special about that room, well it was painted by a famous artist- Maxine Albro in the late 1950s. Carmel-by-the-sea has numerous art galleries that are amazing to look at through the window or go inside to enjoy. We love to walk around and look at all the splendid artwork around town. Highly recommend doing the Wine Tour.
Hofsas House will help you set up the Wine and Art Gallery Tour. There are even secret passages and hidden gems around town so make sure you stop by the front desk and ask for suggestions. If you would like a gourmet cheese tray and a bottle of wine upon arrival, then please use code HHART when booking this package.
Wine & Chocolate Package
Oh, my two of my favorite things! Well, you will get four handcrafted artisanal salt caramels from Lula's Chocolates and a bottle of Monterey County wine. By the way, Wine Enthusiast magazine named Monterey County as one of the top 10 in the world wine destinations. We have enjoyed several bottles of Monterey County wine, and we agree. The cholate well we had some this trip and oh my goodness…DIVINE!
Make sure to use the code HHChoc when booking your room.
Tail Wagging Package
Hofsas House is one of the most dog-friendly hotels in Carmel and guess what we brought our Harley. When you register for this package, your doggie will be additional $30 per night, and it is a two-night stay required. Your dog will receive all kinds of goodies, frisbee, bowl, dog bed, treats, and for you, places to go and a walking guide.
Relax at Cinq Mondes Spa Carmel
Cinq Mondes Spa Carmel is a French cosmetic company's first and only spa in the United States. Guests of Hofsas House can get the Spa Package that includes a 60-minute massage or facial, which both are unique. Plus you will receive a gift from Cinq Mondes too. Sounds impressive, but do know that you will have to book this in 72 hours in advance.
Where To Eat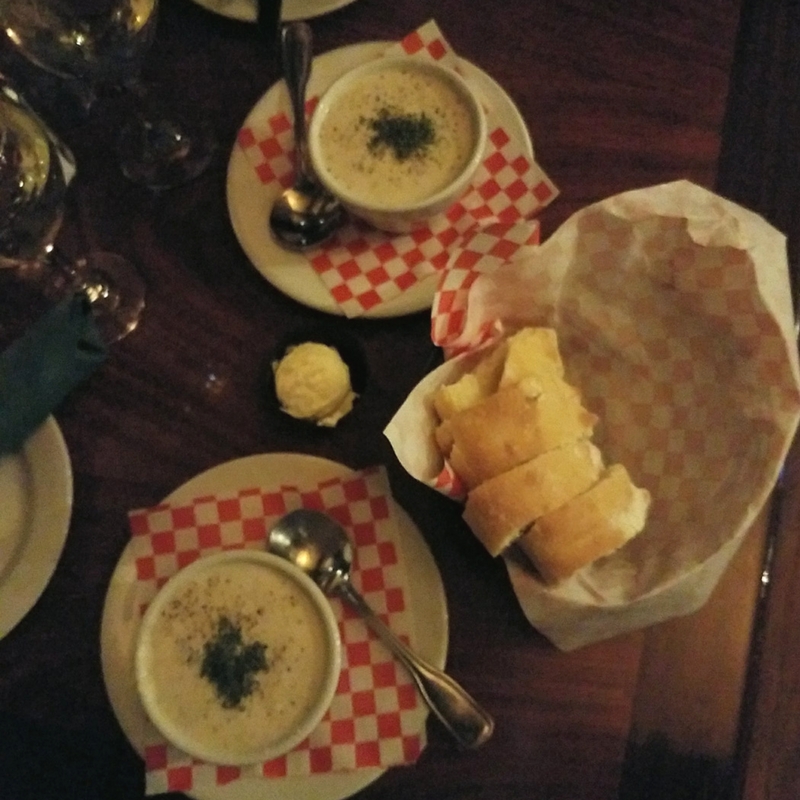 There are so many amazing places to eat in Carmel, but one of the places we love to go to is the Monterey Fishermen's Wharf, which is just minutes away. There are several restaurants to pick from on the wharf, but we recommend Abalonetti's. Oh my goodness, we fell in love with this restaurant the moment they sat us down. We ordered wine, clam chowder, and oysters first…oh my I knew from how the clam chowder tasted that we were in for a treat.
Next was the halibut and a whole crab- yes both were specials for the night, and so we ordered them, and I'm glad we did. The halibut melted in my mouth and was tasty.
My husband put on his lobster bib and went to town on the crab, I was surprised he shared with me, but I did get to taste the scrumptious crab.
The service was on point and very friendly, we were always checked in on by our server and manager. Even when we walked in the host was super friendly, and that is an excellent way to start a meal. I say a smile goes a long way in customer service.
Make sure to check out Abalonetti Bar & Grill … on Monterey's Fisherman's Wharf One of Monterey's Original Restaurants!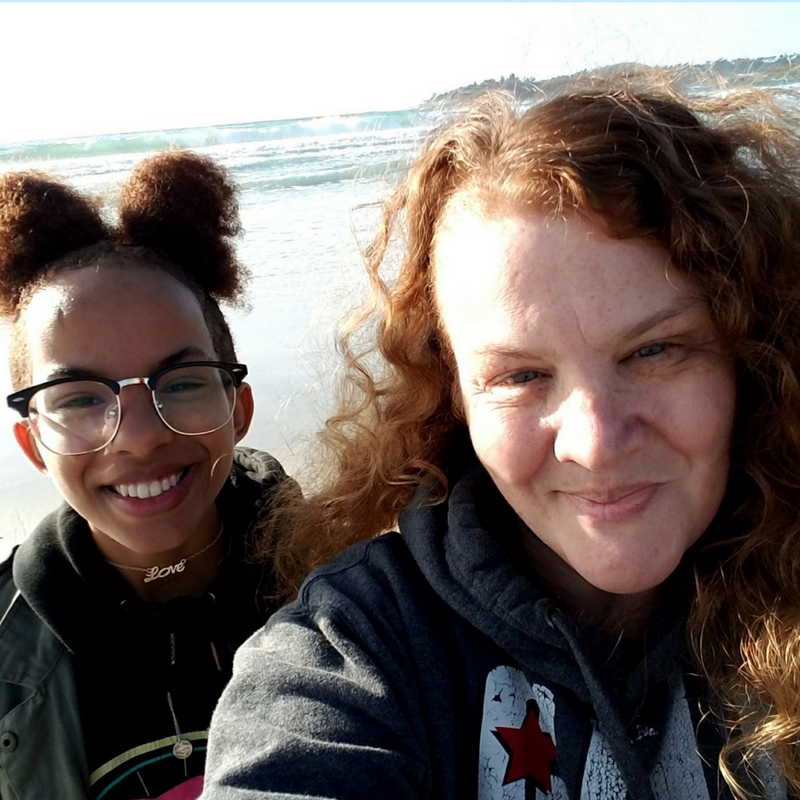 We had a blast in Carmel and enjoyed our Staycation so much. We went back home energized and ready for the world and our busy lives. If you feel you need to get away from the hustle of your everyday life then take a trip to Carmel and the Hofsas House. Carrie Thesis and the whole Hofsas House staff is fantastic and always there for their guests!
Check out our other stays at the Hofsas House
FOLLOW HOFSAS HOUSE ON FACEBOOK-TWITTER–INSTAGRAM