Okay by now, many of you have probably seen the viral videos of Raclette. You know, the ones where wheels of cheese are heated up for the sole purpose of being scraped and draped over just about any food. The delightful experience has been put in the spotlight in recent years, in part due to these incredibly visual specimens.
Melted cheese has been taken to a whole new level, folks. But guess what, Raclette has been around for centuries and there's no need to travel to NYC to experience this culinary sensation. Yes, in fact, you can do it right in the comfort of your own home.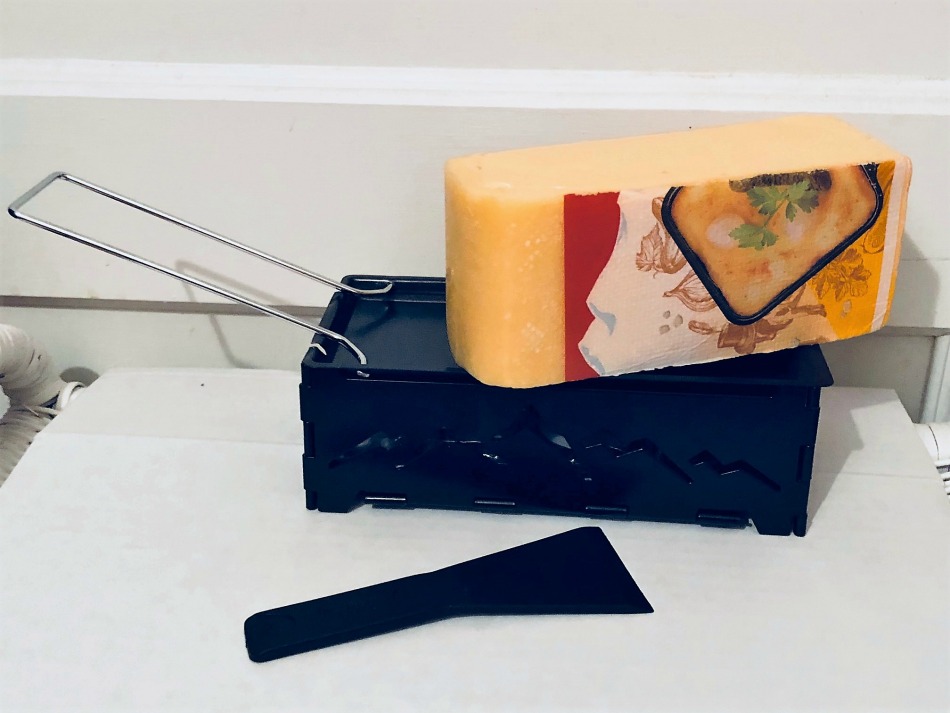 What is Raclette?
Originating in the Swiss Alps hundreds of years ago, Raclette is a cheese dish that has always been popular in Europe and its ski regions. The tradition of Raclette was born in the mountains of Switzerland where shepherds tended to their herds way back when. In need of filling and nourishing meals, from their limited supplies arose cheese and potatoes. Cheese was melted by the fire, then drizzled onto potatoes and pickles. This created a simple and delicious meal for the ages.
In French 'to scrape' translates to 'racler' and this is where the term Raclette comes from. Today, Raclette parties are a fun and social cooking experience around a Raclette grill. Similar to Fondue, you can expect to enjoy tasty cheese-coated plates of food for you and your guests. And just to clarify, Raclette is the name of the experience, the cheese and the grill.
Experience the Swissmar Nordic Foldable Candlelight Raclette ($19.95)
The compact design allows you to enjoy Raclette on the patio, at a picnic, camping or on any adventure. Powered by tealight candles, the Candlelight Raclette is great for a romantic dinner for two or a party with friends. All you need is cheese to melt over some bread, potatoes, dried meat, crackers, etc.
Folds down for easy storage and can easily fit in a backpack or purse
Non-stick dish has a handle that stays cool to the touch & includes 3 tealight candles and heat-resistant spatula
Raclette Cheese
RacletteCorner offers imported Raclette Cheese and domestic produced cheese. Both are great choices for a Raclette dinner. I tried the imported Swiss Raclette cheese from Emmi for an authentic Swiss Raclette experience. A delicious, soft and buttery swiss cheese with a slight nutty flavor.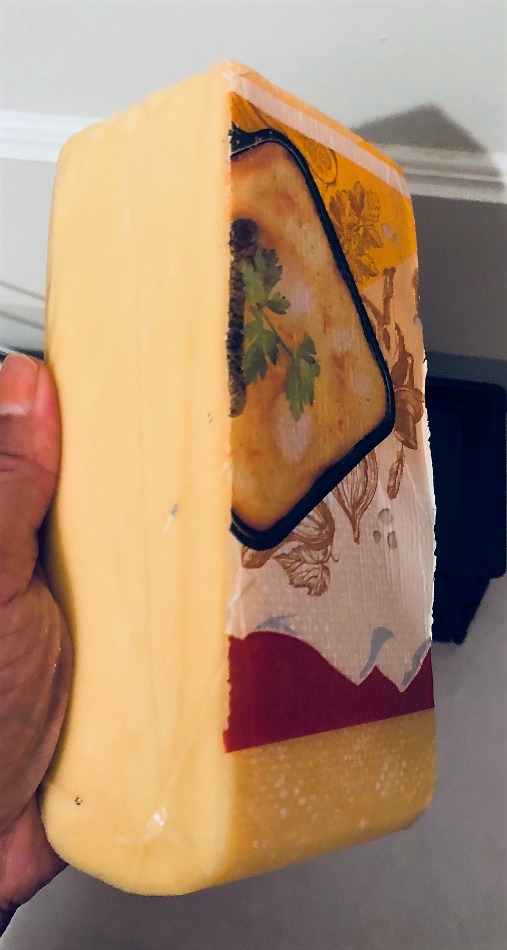 RacletteCorner
RacletteCorner is a South Dakota based company which has been operating since 2007. Inspired by her love of Raclette, Sonja, a Swiss-German living in America dedicated this online store to the Raclette experience. She was the first online distributor of Raclette grills in the United States.
For Raclette recipes from RacletteCorner, please take a look here. You'll find traditional and favorite Raclette ideas for everyone!
Discount code: KTOT (10% off all products except for cheese, minimum order $20)
Connect with RacletteCorner: Site | Facebook | Pinterest | Twitter