This is a partnership with Kroger, all opinions are my own!
It has been shown time and time again in various studies that children who eat a meal with their parents at least five days a week tend to do better in school and have better relationships with their parents. The problem with eating together as a family is that we have such busy lifestyles that make it difficult to plan a meal around everyone's schedule. I have recently found a way to work around our busy lifestyle and make time to eat together as a family shopping at Kroger.
Stouffers is a complete meal for the whole family that includes nutritious combinations such as protein, vegetables, whole grains and a delicious sauce that the whole family loves. Personally, I love that the ingredients are pre-measured, already chopped and ready to mix together for a family dinner that takes less than half an hour to whip up.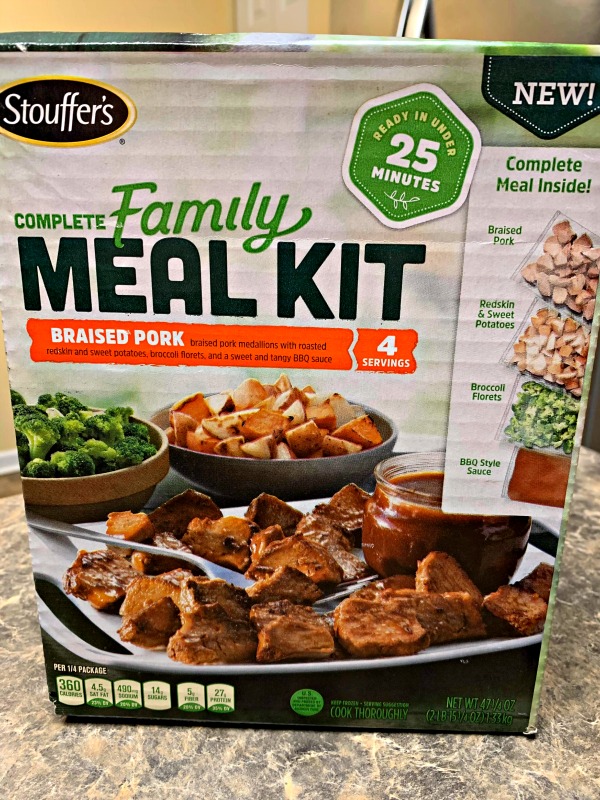 Why Family Meal Time is Important
Having a meal option that is ready in less than 30 minutes and provides us with the nutrition we need for a family meal together helps cut down time involved in dinner preparation. I love that we can have more time to connect as a family to discuss our day and talk about future plans of what we can do together. Alleviating the time involved in preparation for our dinner has helped create a more positive atmosphere where I can sit down to enjoy some quality time with my family over a delicious meal.
Why You Should Try Family Meal Time More Often
Opens Communication
It's amazing what you can learn about your kids and their day to day life when you sit down to eat a meal together. There's something about sitting down together for dinner that gets everyone to open up more and ramble about anything and everything.
Builds Self-Esteem
Believe it or not, the simple act of listening to your children helps build their self-esteem. Children are able to talk more at a family sit down meal and in turn feel heard. When children grow up feeling listened to their self-esteem naturally gets boosted.
Encourages Family Bonding
Eating a family meal together encourages a deeper family bond. When you're seated together over a meal more than once or twice per week the family builds a deeper bond and connection that is hard to establish in any other way.
If you're looking for a way to eat together as a family without the hassle of spending hours in meal preparation then I invite you to check out the variety of meal options from Stouffers.
All three meal kits include nutritious combinations like protein, vegetables, whole grains and a tasty sauce that everyone will enjoy. And the best part is that it all can be cooked in 25 minutes or less, giving you more time to spend with your family. They offer three kits, Braised Pork, Tuscan Chicken and Beef and Broccoli.