I was asked by Carusele to participate in the #WalgreensPetshoppe campaign, sponsored by Walgreens. Although I have been compensated, all opinions are my own.

Are you thinking about getting a new dog in the future? Do you know what dog essentials to buy before you bring a new dog home? No worries, I got you covered. I'm a pet lover, and in my house I have over 15 pets wandering my home. My pets are my family, and I love them as if they are my kids. I enjoy being a fur mommy just as much as being a mom. Pets bring so much joy to our lives that I want the best for them.
This past month we brought home a new dog to join our family. Yes, another dog but the more, the merrier is the motto I'm going with these days. I saw an article on Facebook about this cute puppy who was going to be put down if he didn't get adopted and I couldn't let that happen. So I grabbed my husband, and we went and got Chino!
What Dog Essentials To Buy
Bringing home a new pet means more than going to get them, you will need to get some essentials for your new pet. Yes, you might have stuff at home already but remember dogs are very territorial, so it is best to get your new addition their own bed, toys, leash, and other items to help with the introduction into the family.
Want to hear one of my secrets that not a lot of people know about..but should? I get a lot of my dog essentials at Walgreens. Walgreens Petshoppe is filled will exclusive pet treats, accessories, toys, and other goodies. My dogs love their stuff plus it is at a price I can afford. I can get high-quality pet basics without the high-quality price tag. Make sure to look for the "Made in the USA" stamp on select products.
Pet Treats
With all my pets I want to give them the best. The Petshoppe pet treats have no corn, wheat or soy in them, so that is a significant plus in my book. The treats are also grain and gluten-free, made with no animal by-products and have no added fats or sugars. Here are a few examples of the Petshoppe treats you can get for your dogs.
Premium Chicken Jerky Pet Treats
Premium Duck Tenders Pet Treats
Sweet Potatoes with Cranberries Pet Treats
Chicken Bites with Pumpkin & Cranberry Pet Treats
DEAL ALERT:
Week of 8/5 BOGO50 Pet Treats (buy one get one 50% off)
Week of 8/19 Petshoppe Pet Treats reduced price of $7.99
Training Pads and Other Training Products
One of the main new dog essentials you will need is TRAINING PADS! Petshoppe Puppy Training Pads are leak resistant with the absorbent gel that locks in wetness in seconds. You will need these to protect your floor, I speak from experience and let me tell you I will never forget training pads again. My carpets had to be replaced due to pets peeing when I didn't take them out in time. Not anymore though and you need proper training pads too, that is why I recommend the puppy training pads.
Here are a few more reasons why I buy:
12-hour protection
Antibacterial polymer eliminates odor-causing bacteria
Baking soda neutralizes odor
Built-in attractant helps train puppies
200% more absorbent than regular Petshoppe training pads
Six layers lock in wetness
Drip guard locks in moisture
DEAL ALERT
Week of 8/19 Petshoppe 50 count Puppy Pads reduced the price to $7.99
A leash and harness are very important too; you will need to walk your new doggie also.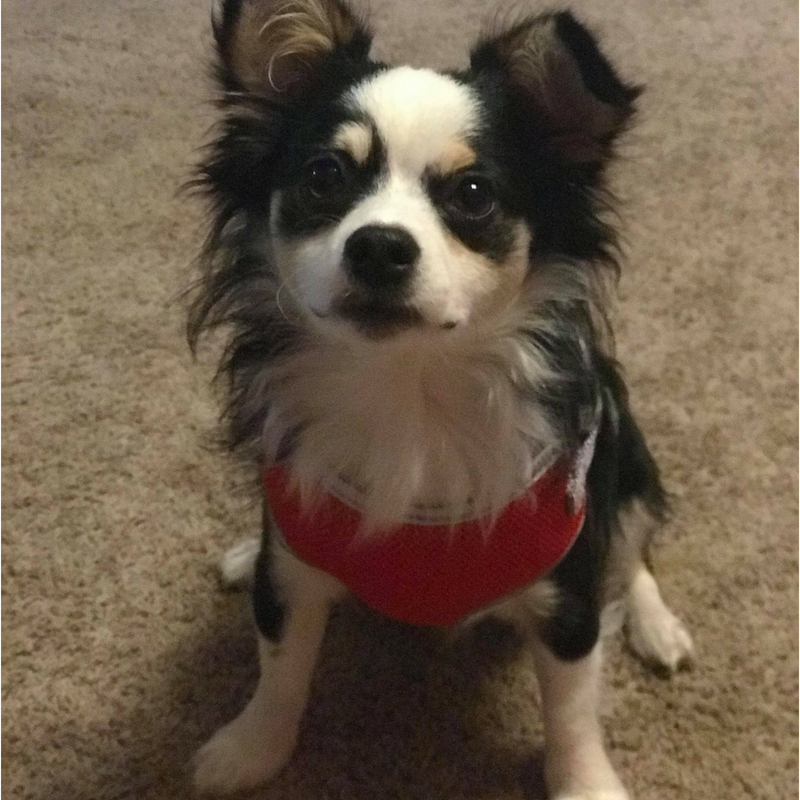 Bedding/Toys
Now we can't forget the bedding and toys! Yes, these are extras but must have them. The reason is mostly that my other dogs are very territorial. They are not about to let the new dog sleep in their bed or play with their toys so he will have to come in the house with his own.
DEAL ALERT
2 for $10 mix & match Petshoppe toys & bones every day
My other dogs, of course, took over the bed and toys when we brought them home for Chino but in the end, they knew they were for Chino. We did buy everyone treats though, that is something they all can share.
Pet Prescriptions
Did you know that pet owners can fill pet medication prescriptions at the Walgreens pharmacy? Sure, can! We took Lady to the Vet for a bump that looks infected and the doctor gave us a prescription to put on her for a few days. We headed to Walgreens where we get all our family prescriptions since our pets are family too. I can manage all my pet's prescriptions online within my family account.
Talk about convenience. Walgreens isn't just your place—it's a place for your pet too!
PetShoppe
Pet owners just remember your pets are part of your family so why not shop where you can get high-quality products that won't break the bank. Walgreens Petshoppe won't let you down and remember dogs don't care where you get their essentials just if they taste good, fun to play with and comfortable.
You can get all your dog essentials like food, treats, health, training, and grooming all in the Petshoppe. Plus they are always having deals going on, so check their weekly sales and stock up.
Let us know what dog essentials you want to get at Walgreens Petshoppe- Comment Below!