Dogs are a great addition to any family. They're social, fun, and make your life very interesting. But, do you know what kind of dog you should get?
There are so many options, and it can be hard to decide.
This blog will help you decide what type of dog best suits you.
St. Bernard
This is a large breed of dog that usually weighs 130–150 pounds and can reach up to two meters in height.
You should know that the St. Bernard dog is a gentle, affectionate, loyal, and intelligent breed of dog that is very devoted to its master, and this breed has been used as a working dog for centuries, generally as a draft and a rescue dog.
St. Bernard is also a very good guard dog and is considered a noble and courageous breed.
They are very affectionate and will be very loyal to their owners. The breed requires a lot of exercise and regular grooming.
They are a very serious breed, with a lot of energy, and they will not be very good in a highly populated area.
Golden Retriever
Golden Retrievers are known for their happy, affectionate, and energetic personalities. They are one of the most popular breeds in the world for a few good reasons.
These reasons include their ability to be gentle with children and other animals, their ease of training, and their versatility. They are also some of the most intelligent breeds.
They are eager to please, love to play, and are great family dogs. They are highly adaptable and can be used for many different activities. They can be used for hunting, tracking, and service work.
They have a thick coat that is easy to groom and doesn't shed much. They are also very athletic.
Their long legs give them a lot of speed and agility. They are also great at obedience and can be the perfect fit for you.
If you are thinking about getting a family member and want to get a dog, you should consider a Golden Retriever.
The Beagle
The Beagle is a small to medium-sized hound dog that has a shaggy, weather-resistant, coarse, and curly coat.
They are bred for hunting and for their sense of smell. The Beagle is a skilled and intelligent dog with a happy and cheerful temperament.
They love to be around people and are often found as members of families. The Beagle is known to be a friendly dog.
They also love to play with children, other dogs, and other animals. It is a sweet and loving dog that makes a great family pet.
Beagles are some of the most lovable dogs out there, but if you are not sure whether you want to bring a Beagle home, then this article might help.
Beagles are known to be positive and happy dogs, which is why they are a perfect breed for families with kids. They are also known to be playful, intelligent, and have plenty of energy.
Irish Setter
The Irish setter is one of the most intelligent and well-rounded breeds of dogs. They are known to be easygoing and cheerful, with a great sense of humor and a tendency to be easily bored.
They have great personalities and are known to have a lot of energy, so they are great for active family members and for you and your kids. They are also great for families with children and teenagers.
They are very protective but can be soft and gentle with the kids.
A Poodle
Poodles are gentle and intelligent dogs, which are great for families.
They are known for their long fur and fluffy coats. The poodle's coat is actually a highly prized hairstyle.
The breed can be found in a variety of colors, including black and white, apricot and white, gray and white, brown and white, cream, and red.
The poodle has a distinctive curled tail, which is often left long, and a long, curved, scissor-like body.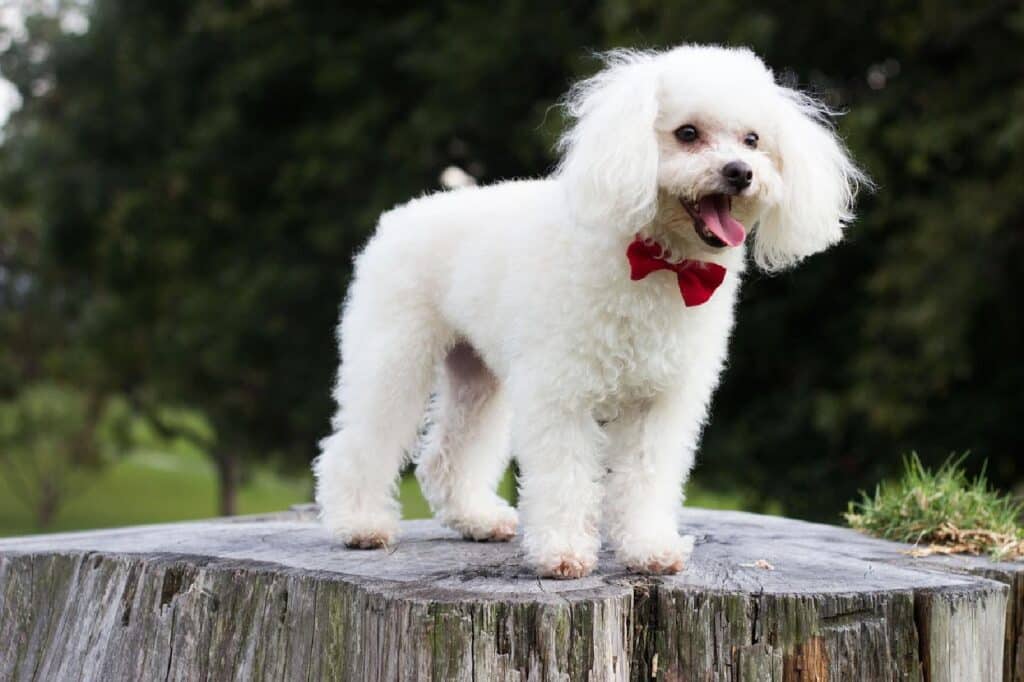 Poodles are a dog breed that is known to be very intelligent. They are not only known for their intelligence but they are also known for their striking looks.
The Poodle is an absolutely wonderful breed for people who want a dog that is both friendly and smart.
There are so many different dog breeds out there that it can be hard to narrow down which ones you'll like.
To help you out, we have provided a list of some of the most popular ones in the world.
We know that different breeds of dogs have different personalities and characteristics, and it can be hard to choose which one is right for you.
We hope that our article can help you feel more confident in your decision.