I have been compensated by Johnson's® Baby for this post; however, I am sharing my own thoughts. All opinions are my own.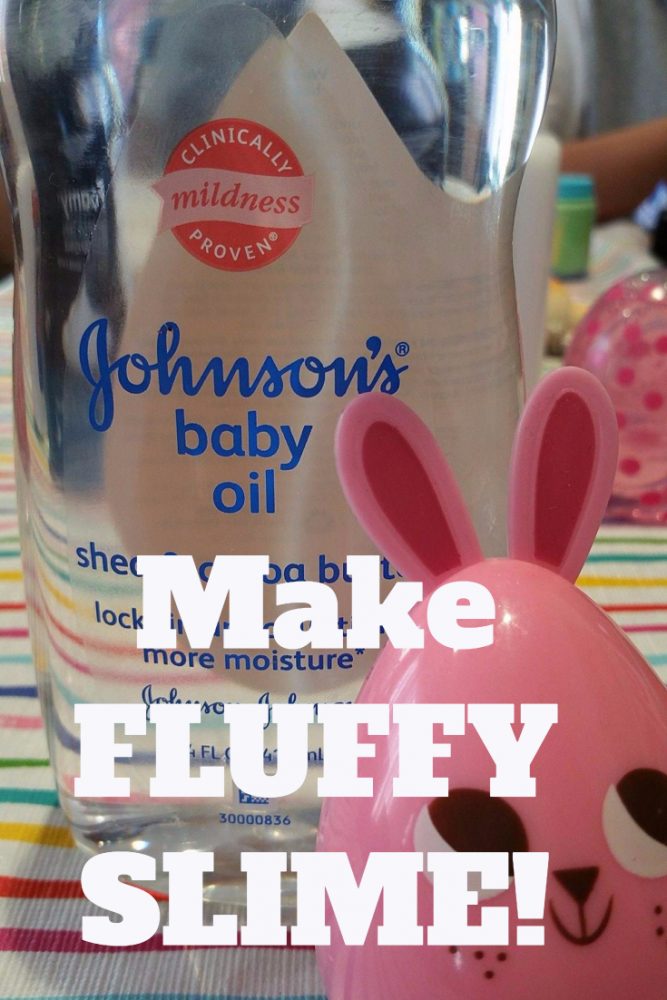 I have a kid who is OBSESSED with making slime. She makes slime every day and in different colors. It is amazing, so I asked her if she would like to make a Fluffy Slime recipe for me so we can share with our readers. She was super excited to show off her skills.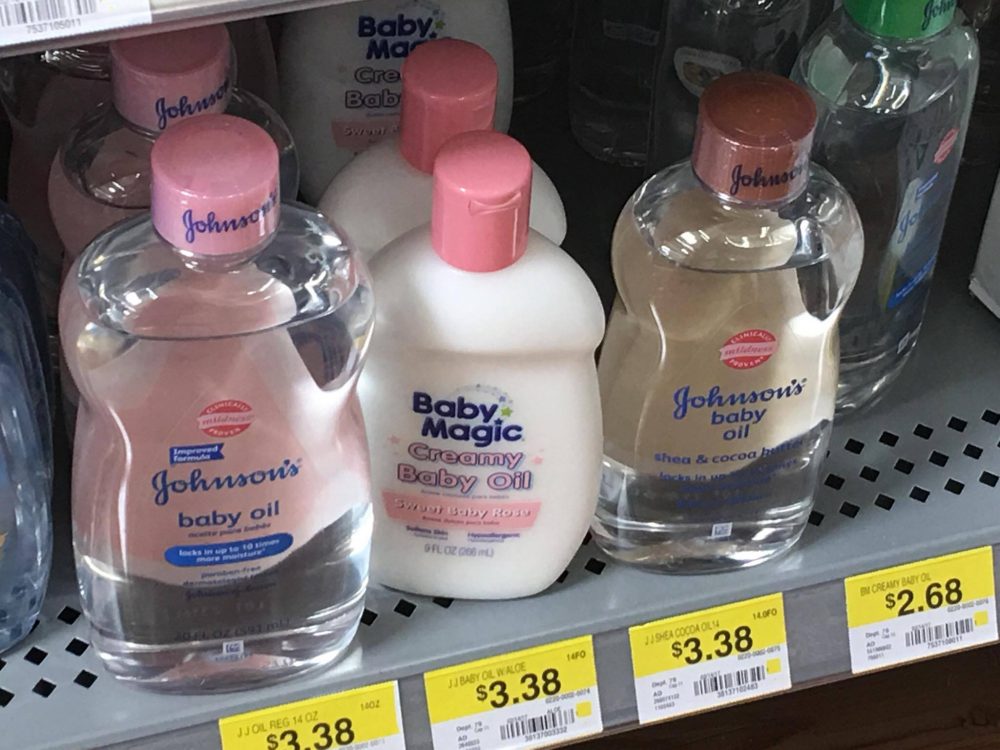 I asked her why she likes making slime so much… she said it was because it was so much FUN and it's a STRESS Reliever. Maybe more adults should get into making slime if it helps relieve stress, just saying. Making slime is easy, so you can make this with kids or make it for the kids. Make some for the kids Easter Baskets this year. I bought cute containers at WALMART when I went there to get the Johnson's Baby Oil and the other ingredients.

What you need to make FLUFFY SLIME
How to make FLUFFY SLIME
Pour ½ cup (120 ml) of glue into a separate bowl.
Pour 1/3 the Starch or the Borax water into the glue mixture and stir, stir, stir. The mixture will start to immediately thicken.
Add couple drops of paint or food coloring
Add ½ cup (120 ml) of shaving cream
Add 3 Squirts of Johnson's Baby Oil with Shea & Cocoa Butter
Keep stirring until it's too thick to stir.
When slime becomes too thick to stir, remove it from the water and start kneading with your hands until no longer sticky. You will need to knead about 7 minutes. This is the fun part!
You can store in a plastic bag in the refrigerator, or if you like my daughter, she has containers for all her different colors.
If you want colorful slime then braid colors together when finished
Add more shaving cream to get that FLUFF: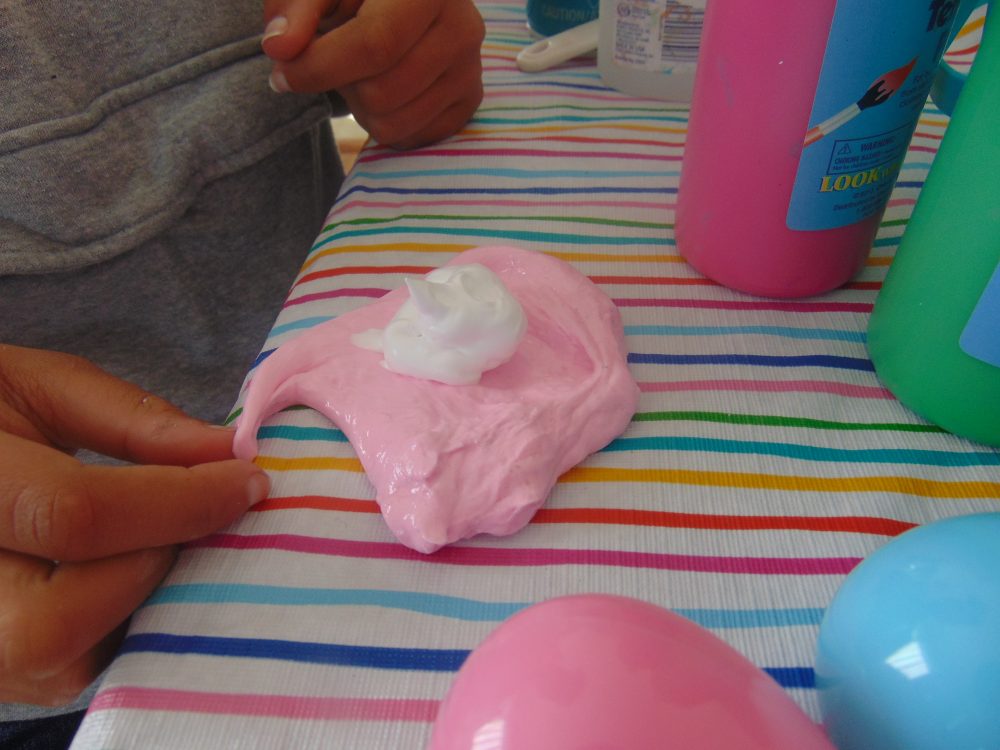 Play with your slime. This slime is stretchy, squishy, and fun to play with – it's perfect for keeping your hands busy!
Here you can make your own Fluffy SLIME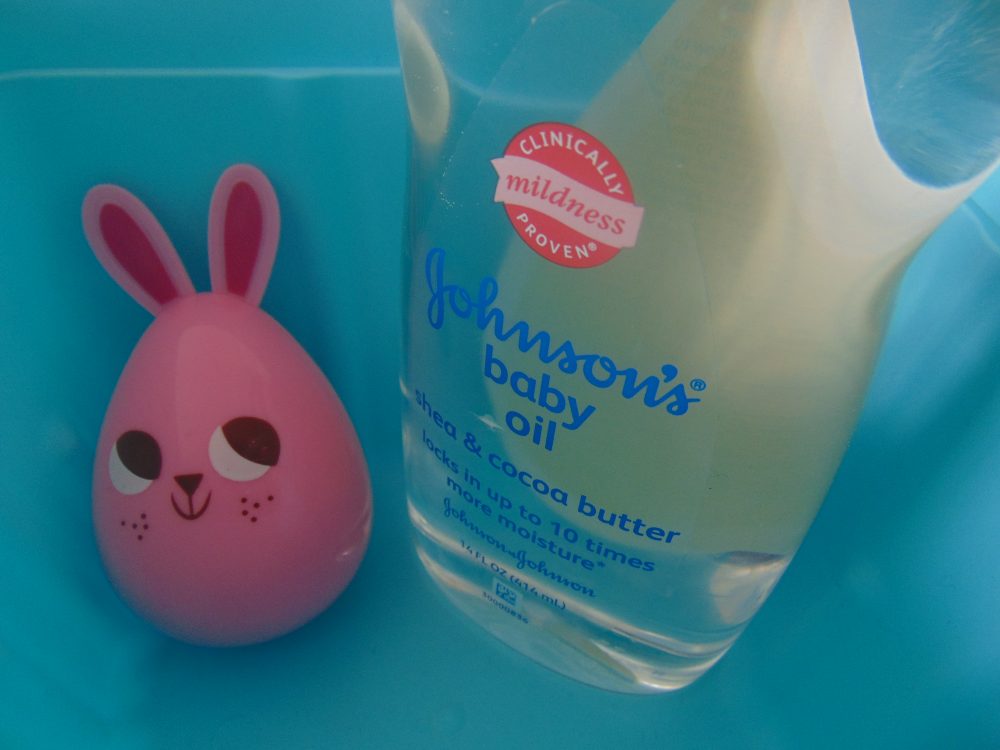 Walmart has all the ingredients you need to make SLIME so you can order online or pick up at the store. I love how I just need to go to one store and get everything I need!
Check out all the COOL IDEAS on the PINTEREST BOARD.
Couple EXTRA Johnson's® Baby Oil Hacks for our readers:
LIP SCRUB: 1 teaspoon of baby oil, ½ teaspoon of sugar with a few drops of essential oil of your choice. At night put on and in the morning all that dead skin will be gone!
FOOT SOFTNER: Rub some baby oil on at bedtime, and then plain white socks. While you sleep, the skin on your feet will soften right up.
NECKLACE DETANGLER: a knotted chain, rub just a drop of oil onto the tangle, and then pick it apart with a straight pin.
LEATHER HIGHLIGHTER: Rub baby oil onto leather shoes or bags to keep them from looking dry.
REMOVE BUBBLE GUM: Rub a small amount of oil into the mess to soften it.
Leave a COMMENT and let us know what YOUR BABY OIL HACK is?
PLEASE SHARE AND PIN: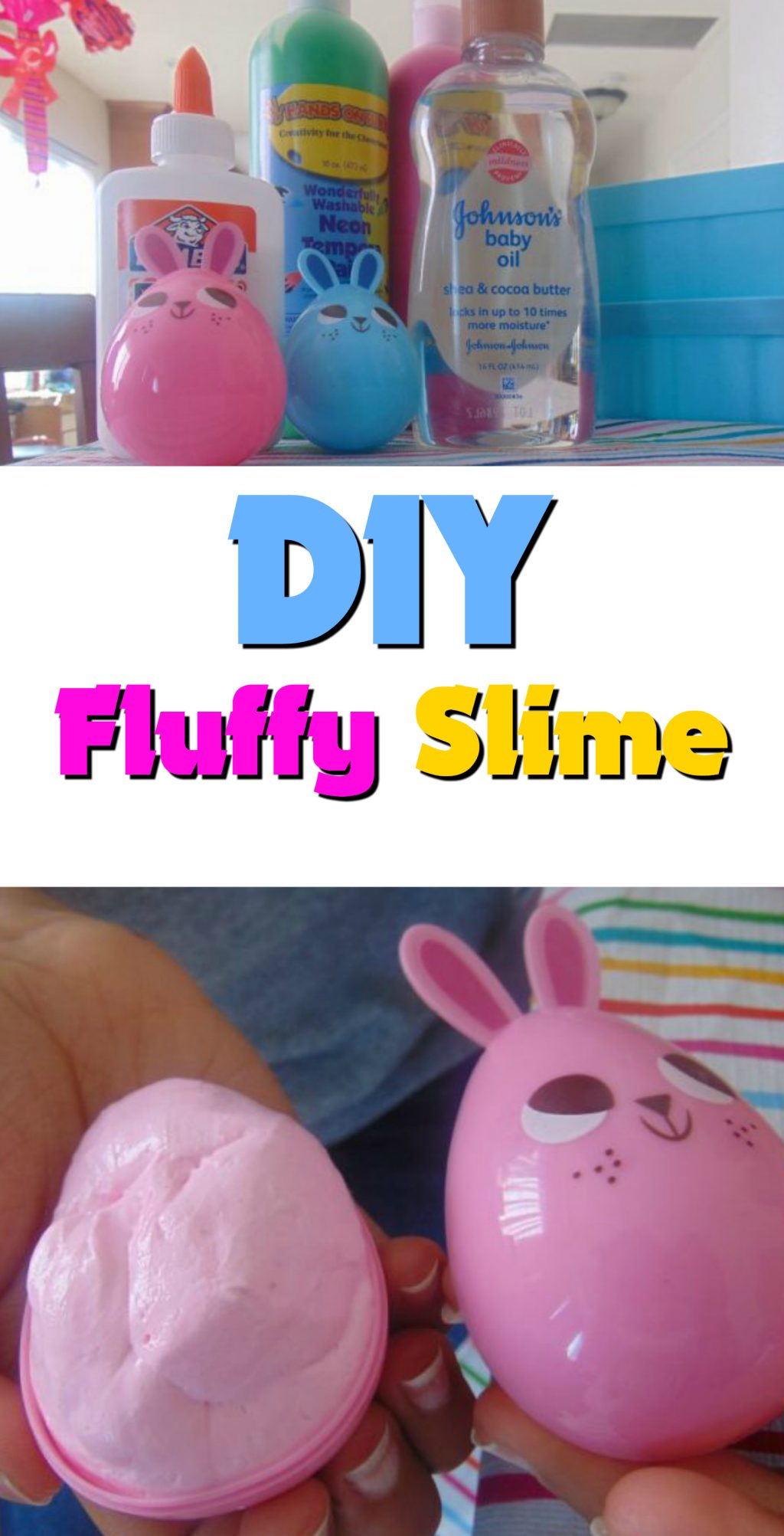 -Adverse Claims Disclaimer: If someone is reporting an adverse event or a product quality complaint, please tell them to call the Johnson & Johnson (J&J) North America Consumer Care Center at 800-361-8068 during normal business hours of operation: Monday through Friday, 8 a.m. to 8 p.m. ET. After normal business hours, they can report adverse events or product quality complaints through www.jnj.com Contact Us page.