"Spring cleaning – no one wants to start, but it feels so much better once you're done! Wondering how to make your spring cleaning (or detoxing!) more enjoyable? Start with you! These must-have products are meant to renew and refresh your lifestyle, just in time for the new season."
Let's get the detoxing started! I love this superfoliant! Because it helps me have the smoothest skin that I have ever had. While helping to fight the biochemical and environmental triggers that can accelerate aging. I am 50 and don't need any help with wrinkles. Now with this advanced powder formula that activates upon contact with water, I can possibly fight some the aging that has already occurred.
After you cleanse your face for the night, dispense half-teaspoon into your wet hand. And create a creamy paste by rubbing your hand together. Then apply to your face in circular motions. Massage gently for one minute. Then rinse and feel the difference. Use daily for the best results.
Follow Dermalogica for brand news and updates on their social media sites: Website – Facebook – Twitter – Youtube – Google+ and Instagram.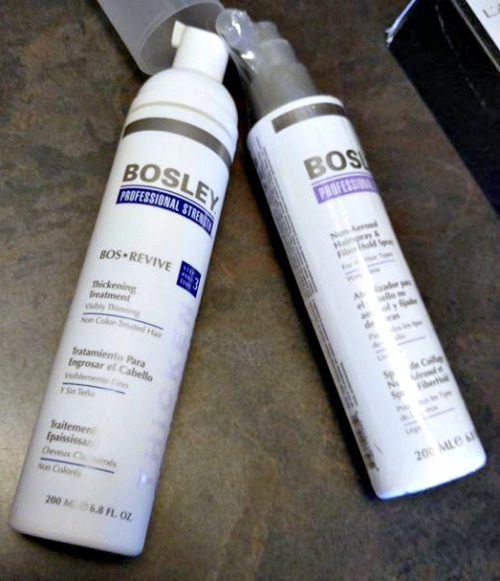 THICKENING TREATMENT
This amazing leave-in intensive treatment helps to recondition and rejuvenate your hair and scalp. And if you are like me you tend to overwork your hair by styling it daily. With different heating devices. And it has thickening technology added in while leaving it weightless. Apply to your scalp and hair and leave it in. No need to rinse. Let it work its magic by hydrating and nourishing your hair. While strengthening and fortifying it for thicker and fuller looking hair.
NON-AEROSOL AND FIBERHOLD
And now to finish your perfectly styled soft and healthy hair. This is a medium hold non-aerosol hairspray that works for all hair types. And if you use it with Hair Thickening Fibers it will increase the bond between your natural hair and the fibers. Which will offer you extra durable, longer-lasting styles. Simply style your hair and hold nozzle 10 – 12 inches from your hair and spray evenly.
Follow Bosley for brand news and updates on their social media sites: Website – Facebook and Twitter.
MEGA GEL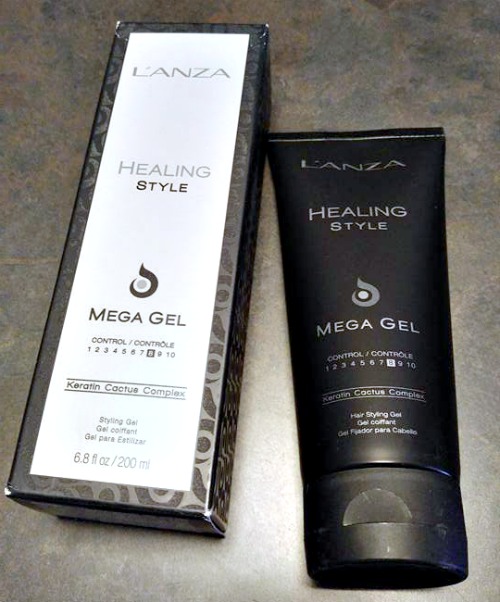 This multipurpose style gel offers an amazing stronghold. Alcohol-free that stays flexible and won't crack or flake. How many times have you either experienced or saw someone with those white flakes? Never worry about it with this amazing gel. And works for all hair types. Offering an 8 of 10 control. Apply to damp hair, dry ( or sculpt ) into place and air dry. If you are going for the wet look – apply to damp hair, comb and GO!
SPRAY GEL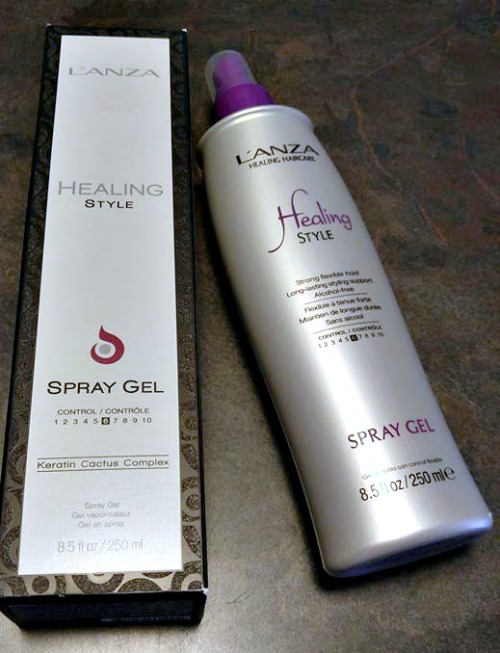 If you prefer a spray instead of the gel. This is a lightweight mist that will disperse evenly. While offering strong, flexible hold without feeling heavy and weighing your hair down. Spray on damp hair and blow dry. Or spray on dry hair and scrunch into place. But if you want loose waves, you can set with your curling iron or rollers.
Follow L'ANZA for brand news and updates on their social media sites: Website – Twitter – Facebook – Instagram – Youtube and Pinterest.