I know I am not the only person that has picky eaters. I find myself sometimes making two different meals at dinner because of this. I have been experimenting with recipes I find online or my cookbooks or on Pinterest. I found this recipe on Pinterest, and looked like it was easy to do. Well, I decided to make this yesterday for dinner, and anytime I can find a good crock pot recipe I am all for it. It was so simple to make and my family loved.."Point for Me" The chicken was so moist and the taste was fantastic, my family was going back for seconds. I decided to share it with you and I really hope you and your families enjoy it just as much as mine did.
Crockpot Barbecue Chicken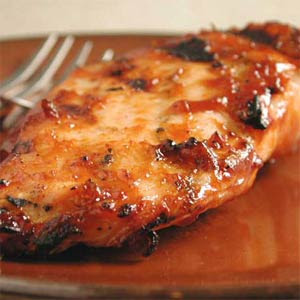 4-6 pieces boneless skinless chicken breasts
1 bottle BBQ sauce (sweet baby ray's all the way!)
1/4 c vinegar
1 tsp. red pepper flakes
1/4 c brown sugar
1/2 – 1 tsp. garlic powder
Mix BBQ sauce with all ingredients listed under it. Place chicken in crock pot. Pour sauce over it and cook on LOW for 4-6 hours. you pretty much don't even have to stir it… how easy is that!?