This post was sponsored by S&W Beans and all opinions expressed in my post are my own.
What is Tostada Thursday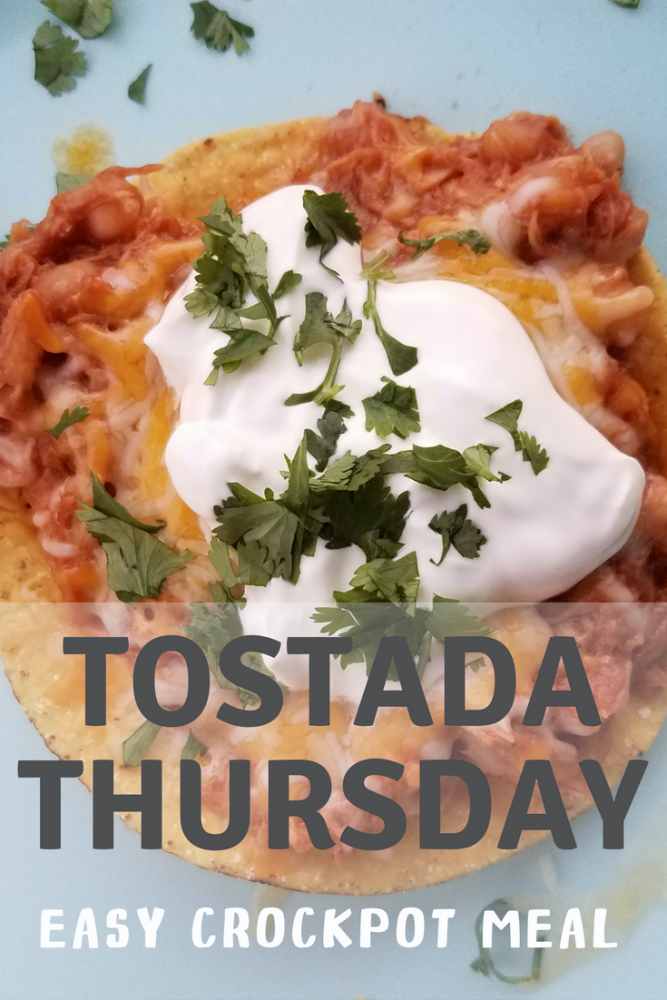 Well, we all have heard of Taco Tuesday so why not Tostado Thursday! I don't want to take the shine away from tacos, but Tostadas are yummy TOO!
Coming up with recipes to cook for my family is hard. First I have some picky eaters, it seems like as soon as they hit their teens, they don't like much at all. Well, besides JUNK but I don't cook junk, so they are stuck with what I make for them, I guess.
If I make anything Mexican, Pizza or Pasta dishes then I'm safe and won't hear all the back talk on how they hate my cooking. Someday they will have their kids, and they will understand the PARENT STRUGGLE (which is real)! I'm hoping they will take over the cooking duties, but I don't see that happening anytime soon.
Planning
Every Sunday night I sit down with my computer, notebook, pen and open Pinterest. Meal planning and Pinterest go hand in hand plus all the cool, easy recipes I find on there are amazing. Now I'm not saying my meals look or even taste like what the original recipe does, but I like to try new things. Couple months ago I came across a very easy BBQ Chicken Tostado recipe that I make every week now.
Not only does my BBQ chicken tostadas taste amazing, but they are also easy to make.
Preparing
For the past couple years I've been switching our family off red meat and just cooking with turkey, pork, and chicken. Right now my kids don't understand why but they will thank me later in their life. Every week I pick a different meat…this week it is CHICKEN!

What I need: Feeds 4
4 breasts of Chicken
1 Cup BBQ Sauce
Serving Ingredients
1 package Tostadas Use as needed
Cheddar Cheese
Sour Cream Use as needed
1 tbsp Cilantro To garnish
Instructions:
Add to your crock pot the chicken, bbq sauce, beans
Cook on high for 4 hours or on low for 8 hours.
Let sit for about 5 minutes then shred the chicken
Heat up Tostado shell for 30 seconds in microwave
Place a scoop of the meat/bean mix on shell
Add toppings like cheese, sour cream, cilantro (you can add avocados, onions, tomatoes, lettuce- whatever you want)
Now I will admit not everyone puts BEANS in their Chicken Tostadas, but I do because it adds more flavor. I only use S&W Beans because they have highest standards in the industry since they've been delivering premium quality for over 120 years. No brainer, there! Plus there are so many different kinds, depending on what kind of mood I am in or the recipe I am making.
Classic
50% Less Sodium
Chili
Organic
Recipe Collection
White beans have been my favorite lately., but I was on a pinto bean kick there for a while. So I like the versatility that S&W Beans offers their customers. The main reason why I use S&W Beans is that they look great and tastes great.
Follow On Social Media: Recipes, Ideas, and Coupons
Coupon Offer:
Now through 12/31/2017 S&W Beans is offering $1 off 2 cans of S&W Beans. Get (and print) your coupon from the S&W Beans website: click>>HERE