It's pretty hard not to say that we tend to stress ourselves out when we lose something, even if it's the littlest things. Like our keys, which aren't very hard to lose or misplaces somewhere. As much as we try to remind ourselves where we put them each time, they still somehow seem to go missing. It's like you know exactly where they were last, but either you forget for a moment, or they are just gone. Or maybe someone got a hold of them leading for you to have to search. In any case, it may be time for you to make a change to the KeySmart Pro, which will be the solution for you. This device may look like a normal key ring, but I can assure you it isn't! This can is a solution that can easily be customized and organized.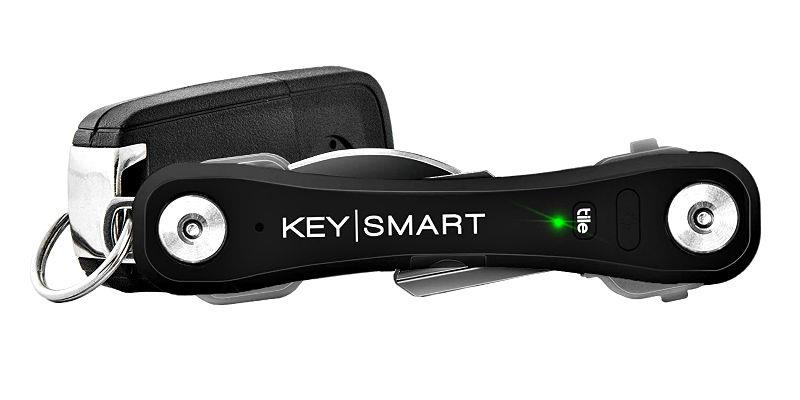 The KeySmart Pro is the ultimate alternative when you are fed up with those pesky and irritating key rings. In other words, it's a pretty helpful device that'll assist you in your time of need. Thanks to the Tile Smart Location Tracking tech, you will never lose your keys ever again. In any case of your keys going missing, you'll be able to track them down with your phone. You can even set a specific tone for your KeysSmart Pro, which will help you during your search.
This is more of a technological option for those who prefer that tech implemented aspect. But if you still want a solid way of organizing you key try the KeySmart Rugged. Now, this option basically introduces a much easier and quieter way of carrying your keys. The Rugged version is essentially the same as the Pro, just without the tracking feature.
Let's Not Forget The Accessories
Both the KeySmart Pro and the KeySmart Rugged are wonderful options to go with, and they even have add-ons. They both feature a number of accessories that could prove useful to you and your lifestyle. So no matter which option you go with, you'll be working with something great. Some of the featured accessories include:
16 GB USB 3.0
Quick Disconnect
Screwdriver
And More!
No matter which you decide to go with, you surely don't want to miss out on what KeySmart has to offer. Plus, this could be a great gift for yourself or someone else close to you.