Looking For Back To School Supplies?
Yes, I know it's the summertime, but school is just around the corner. I have Back to School shopping on my mind. We were excited when our box of back to school goodies came from Scribble, USA Gold, and The Board Dudes. Writing is an essential part of school so pens, pencils and dry erase board will help my kids in school.
Okay, I will admit I'm going to be keeping some pens for myself because I love to draw, color and write. I've been journaling a lot lately so having gel and felt pens on hand has been fun. Let me tell you about each brand so you know what they do and where you can get them too!
Scribble Stuff
Pens are fun! I think so, maybe because I like to create artwork. My daughter loves to decorate her school supplies before school starts, and the Gel Pens help her with self-expression. Scribble Stuff offers a variety of creative writing alternatives for tweens/teens and adults (of course). They are super stylish with trendy palettes that encourage doodling and coloring for all ages.
You can use gel pens at school, work and home. They have a soft grip that is very comfortable while holding the pen. My kids are all into the Gel Pens, and Scribble Stuff's Gel Pens offer the ultimate color selection in glitter, neon and metallic. Plus they even have scented gel and felt pens. Kids will have a lot of fun creating with pens that they can smell. Kids want fun colorful products that appeal to their senses, and Scribble Stuffers offers that and more.
I'm addicted to the Felt Pens! I don't think my kids will get these for school. I can use them for journaling, drawing on cards, and other crafts I do for fun. Creating art is one of my favorite things to do, and when you have the right tools, it makes it even better.
USA Gold
A teacher-recommended brand, USA Gold pencils are made right here in America! They have been manufactured in a factory in Lewisburg, Tennessee for 57 years. Families can support American jobs when they buy USA Gold pencils for back-to-school this season.
Pencils are must have in school, and I only buy USA Gold for my kids. I know they won't break since they are quality made. They sharpen evenly and oh writes so smooth. Even the eraser lasts a long time. My husband is an airbrush artist and needs to draw on a canvas, so he always requests USA Gold. When I gave him a package of 10 sharpened pencils, he smiled so big that I knew I made his day. I know simple things, but for an artist, pencils are a big deal!
The Board Dudes
Oh and let's not forget when you are in school you need to be ORGANIZED! Okay at least try to be organized. Using a dry erase board from The Board Dudes. The perfect tool for to-do lists, class reminders, schedules, and need lists.
Tip~ Grab a Dry Erase Board for the fridge so you can make your lists like grocery, appointments, dinner schedule, food requests or whatever you want.
Remember if you are are interested in any of the above products look for them at Walmart and Amazon. Also, let us know what you like about Back To School shopping?
See I'm having fun doodling…shhh don't tell the kids I used their pens.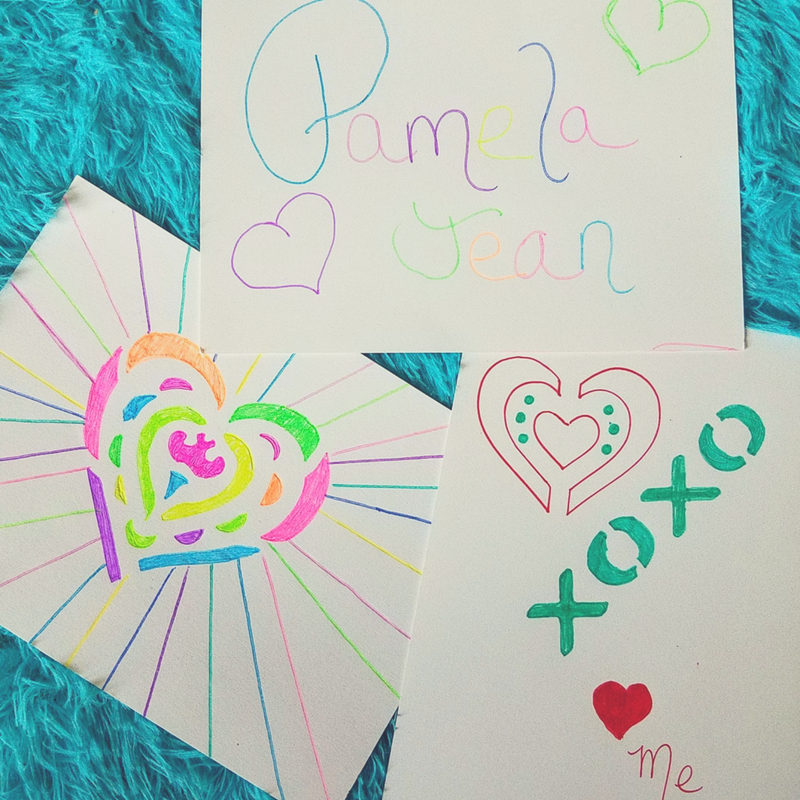 If you are looking for Back To School supplies, check out our BTS GUIDE!