AquaBall
"These egg-shaped drinks are fun for kids and smart for parents, AquaBall's naturally flavored water is the only zero-sugar, zero-calorie, zero-preservative children's beverage around. Available in four flavors, Berry Frost, Fruit Punch, Grape, and Strawberry Lemonade, and features fan favorite characters from Disney's Frozen, Disney Princesses, Marvel's Avengers, and Disney Classic Characters, the bottle alone will bring a smile to any kid's face."
I know when you are getting stuff together for the kids. You not only want to provide them something they will enjoy but is good for them also. While they will fall in love with the shape and flavor of these waters. You will feel good knowing that they do not have as much sugar and calories as soda. And it is free of preservatives, sugar, artificial flavors and colors. Plus it's a good source of vitamins B3, B5, B6, and C.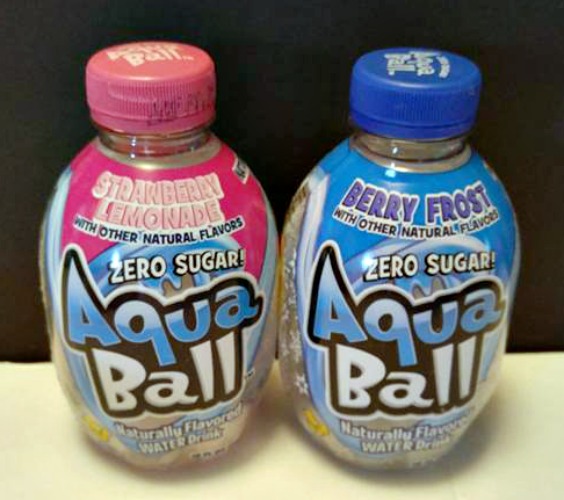 My grandkids love that the bottles feature some of their favorite characters. And they can also keep their waters separated with the characters. Naturally flavored and derived from fruits and berries. And this creates a taste that kids ( and us adults ) love!
Also, make sure to check out the Easter Welch's Fruit Snacks
Welch's® Fruit Snacks are America's favorite fruit snack brand. The Welch's® Fruit Snacks Easter-themed box and pouch have custom Easter-themed graphics with fun shapes which include a Chick, Egg, Flower and Bunny. These fruit snacks are perfect for Easter Baskets and stuffing eggs. Moms and Dads love that every pack is made with REAL Fruit, is Fat-Free, Gluten-Free, and contains No Preservatives. Welch's® Fruit Snacks feature fruit as the first ingredient, so they taste delicious! (28-Count Box with 0.5oz/ Pouches / $4.99)
This holiday season, not only does Welch's Easter Fruit Snacks feature a themed box and pouch (think bunnies and all) but each pouch contains themed graphics with fun shapes including a chick, egg, flower and bunny. These snacks are perfect for Easter baskets or stuffing eggs! Welch's has always been in our house for snacks. Me and the grandbabies love them. And I appreciate the fact that it is real fruit and good for them.
KEY PRODUCT FEATURES:
Made with REAL Fruit
Fruit is our First Ingredient
Excellent Source of Vitamin C
Good Source of Vitamins A & E
Fat-Free
Gluten-Free
No Preservatives
Follow Welch's Fruit Snacks for brand news and updates on social media: Website – Youtube – Google+ – Twitter – Facebook – Pinterest and Instagram.