I received this product to facilitate my post. All opinions are my own!
I love fall. The sights. The smells. The cider. The pumpkins! I think my favorite part is making our Halloween costumes, and carving pumpkins with my little family. Since it's almost that time, I want to tell you about a new book. Easy Pumpkin Carving. This book is full of spooktacular patterns, ideas and tips for creating your jack-o-lantern masterpieces.
It's Almost Time to Carve the Pumpkins
I have always loved to carve pumpkins. When we were kids, my parents always sat at the dining room table with us, and we all carved our pumpkins together. Dad usually cleaned them all though because I hate the feel of pumpkin "guts." When patterns came onto the market, I remember taking them to my parents, and they still sat and carved with us. (I was in my twenties then.)
Now that I have my own family, the tradition is the same. Each boy gets one pumpkin, and my hubby and I each get one. We all choose a pattern and go to town.
Why I Love Easy Pumpkin Carving: Spooktacular Patterns, Tips & Ideas
If you've ever gotten the pumpkin pattern books, you'll know that most of them aren't easy for little ones. My youngest is eleven, but he still struggles greatly with fine motor skills. That's why I love Easy Pumpkin Carving so much. The patterns are much better for children, especially kids like my son.
I also love it because it's not just carving patterns. It has other awesome ideas on how to decorate your pumpkins. Like using a drill to bore holes. You can use a marker to show where to drill, and then help your child design a jack-o-lantern luminary with holes.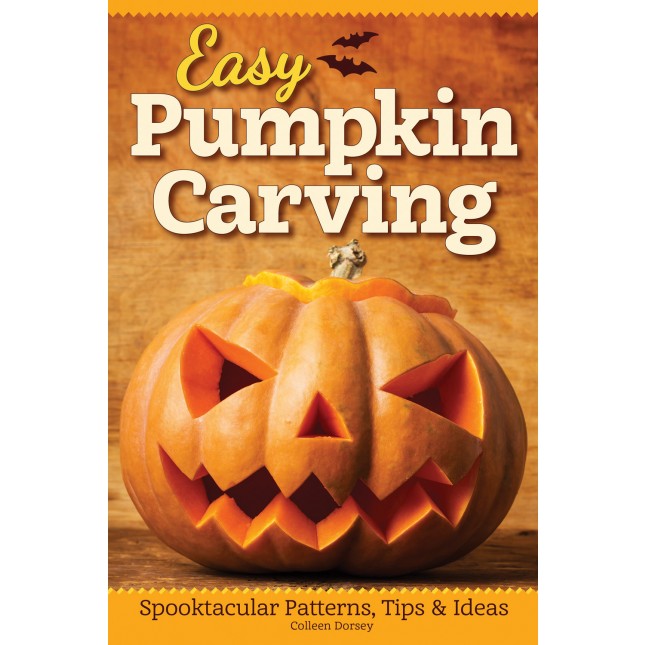 Easy Pumpkin Carving shows you how to etch pumpkins too. I have etched a few in the last couple years, and they always look so neat! Give it a try! It's fairly easy and I know you'll love the results.
Of course, there's always painting! You can paint them, drip warm crayon wax on them, and so much more. This book has a ton of fun ideas for the entire family. Do you enjoy carving pumpkins? If so, what's your favorite design.
To get your copy, click here. You can also follow Fox Chapel Publishing on Facebook.