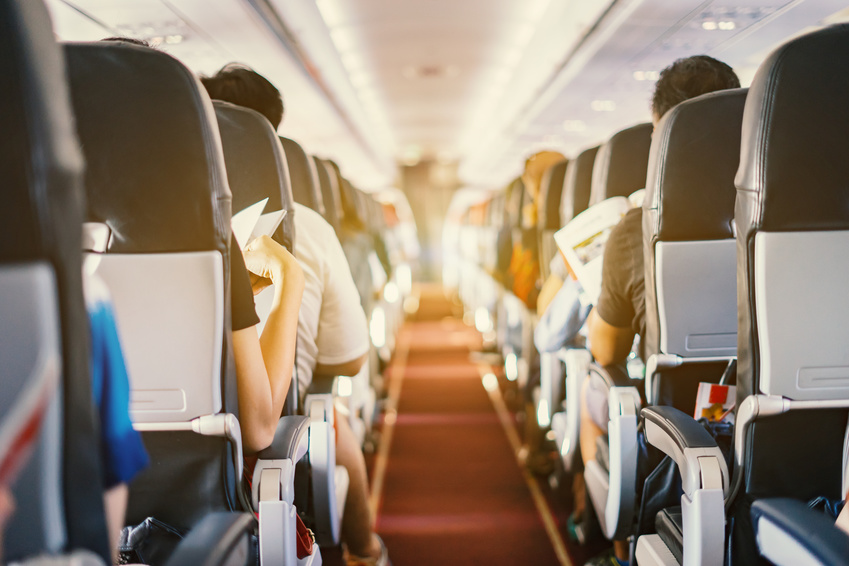 We've all been there — you're stuck between a snoring person and a crying child on your five-hour flight, and you've forgotten your headphones. Few things are more frustrating than a long, uncomfortable flight, and with over 9,000 planes in the air carrying 1.27 million passengers at any given moment, plenty of people have had to suffer through a terrible flight. Luckily, there are a few easy tips and tricks to follow that can make your next flight much more comfortable.
Secure expedited screening: Long security lines can leave you exhausted and frustrated by the time you reach your gate. In some areas, you can purchase expedited screening passes to help you get through security faster. You'll need to set aside time and money for this option, so be prepared for this, but once you've secured your pass, getting to the gate will be a breeze.
Choose your seats wisely: When searching for seats, make sure you get the best ones possible for you and your family. Aim for a window seat if you plan on staying seated for the full flight, or an aisle seat if you're someone that needs to get up and move around often.
Bring your survival kit: Make sure that you have everything you need to fully relax and enjoy your flight before you get on the plane. Some things to pack, to get you started: a travel neck pillow, a sleeping mask, comfortable shoes and clothing, a good pair of headphones, and whatever else will help you get comfy.
Snacks on snacks on snacks: Have plenty of snacks at the ready for your flight. Nothing's worse than being stuck in the air with nothing to eat but the small bag of complimentary pretzels or peanuts. Stop at a duty-free store before you take off for some extra indulgences, and if you're traveling with kids, make sure you remember to bring plenty of snacks for them.
Remember these tips next time you're packing for a flight; this can save you plenty of headaches once you're in the air. Sit back, relax, and enjoy your flight to wherever your next trip takes you.