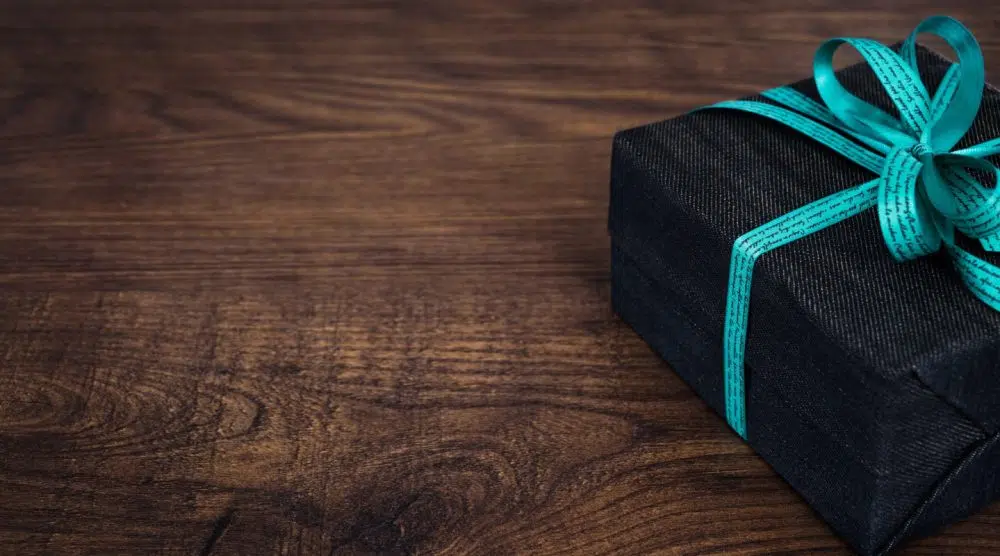 Are you searching for the perfect gift for your loved one?
Whether they've just tied the knot or they're celebrating a milestone birthday, it's safe to say that certain events call for extra special attention.
One of the best ways to commemorate a milestone in your loved one's life is to give them a gift they'll never forget. While it may be tempting to opt for a gift certificate, DNA test, or a simple bottle of wine, these gifts often lack personalization. Instead, why not take a few moments to put together something extra special for your loved one?
If you're looking for inspiration, with these gifts you've come to the right place. We're sharing ten of the best commemorative gift ideas that are perfect for a special event.
Let's get started!
A Photo Album
A photo album is surely one of the best ways to commemorate a milestone in your loved one's life. This could be anything from a wedding and an anniversary to a special birthday and a major life event.
The best part?
Today, photo albums can be easily crafted online and delivered to your front door. This makes it easy for anyone and everyone to create a photo album that is beautiful and professional.
An Engraved Piece of Jewelry
Does your loved one tend to wear a certain piece of jewelry?
If so, why not consider engraving their go-to jewelry with a special date or special initials? This is a unique way to keep a special piece of jewelry close to your loved one's heart.
Here, you can look to add a wedding date to your wedding band or an anniversary date to a necklace.
A Personalized Phone Case
Today, 96 percent of Americans report owning a cell phone of some kind.
Of these cell phone users, you can bet that the majority help to protect their phone with a phone case. A personalized phone case is a great commemorative gift that is going to be used time-and-time again throughout the day.
You can choose to simply personalize their phone case with their initials or a special date. You can even take it one step further and personalize it with a photo or even a series of photos.
A Personalized Mug
For the coffee and tea lover in your life, a personalized mug will make them smile each and every morning.
This is a great gift for Grandma and Grandpa complete with a photo of their grandchild on the mug. You can further illustrate the mug with special sayings and personalizations.
It's safe to say this is a gift that is going to be used and appreciated daily.
A Custom Illustration
Does your loved one have a favorite photo of all time?
Perhaps this is a photo from their wedding day or even a photo of the first home they ever purchased. It could also be a photo of a pet that has passed or a special person in your loved one's life.
Either way, this photo can easily be turned into a beautiful and creative illustration. Today, there are plenty of artists and graphic designers that can turn a special photo into a special illustration. Once illustrated, this photo can be framed and given as a very special gift.
A Custom Coin
It's safe to say that you don't have to be a coin collector to appreciate a special coin like commemorative 50p coins.
This is especially the case when it's custom and engraved with something meaningful. If you have a certain date, initials or even a special saying, this can be engraved onto a coin.
To make it even more special, you can choose to turn this coin into wearable jewelry such as a necklace. This option is especially popular with more historical dates and for war veterans.
You can also make custom coins by placing your image or a photo of your family on the coin. It's a gift to treasure for a lifetime.
Are you ready to get started on your custom coin? If so, find out more here!
A Calendar of Photos
If you have a special collection of photos, why not turn these photos into a beautiful calendar?
The good news is that online resources today make this incredibly simple for anyone to do. All you need is a collection of twelve special photos. From here, these photos will become the graphic for each month of the year.
This is an excellent present for grandparents, wedding anniversaries or to commemorate a special trip.
A Personalized Dog Tag
Who knew that dog tags were not just limited to our four-legged friends?
These days, dog tags are commonly worn by humans and used to mark the occasion of something special. This could be anything from a birth date and wedding anniversary to an anniversary of a death or a special date.
It's also becoming popular to purchase two of the very same engraved dog tags. This is a special way to connect two people with a date, photo or words that are special to them both.
A Monogrammed Golf Ball
Does your loved one eat, sleep and breath the game of golf?
If so, they're certainly not alone in their love. In fact, golf is known to be the tenth most popular sport in the entire world. This is, in part, why gold-themed gifting has become so popular.
If you're a golf lover, you know firsthand how easy it is to lose your balls amongst the others. With a monogrammed golf ball, this is no longer going to be the case.
You can opt for simplicity and monogram it with a special date or initials. Or, you could go even further and personalize it with a caricature or a special saying.
A Birthstone
Do you know your loved one's birthstone?
If so, you can easily incorporate your loved one's birthstone into a piece of custom jewelry. This can be incorporated into anything from rings and necklaces to dog tags and earrings.
You can also incorporate the birthstone of someone that is or was special to that person. This could be a special way to celebrate someone's life and to keep that person close to their heart.
11. Name A Star
Embark on an extraordinary journey into the cosmos by choosing to name a star after your loved one.
This thoughtful gift offers a lasting sentiment that outshines traditional presents, forever twinkling in the night sky.
Commemorative Gift Ideas
Let's be honest, finding the perfect gift can require serious time and effort. On top of this effort, it can be a serious challenge coming up with a gift that is both personalized and unique.
Fortunately, we've crafted a guide full of commemorative gift ideas. From personalized mugs and custom illustrations to engraved pieces of jewelry and custom coins, you can rest assured that these are not just your typical run-of-the-mill gifts.
These are going to be gifts that your loved one treasures for the rest of their life. Now that you have some serious inspiration, it's time to turn your ideas into action!
Be sure to visit our webpage for more fun ideas!