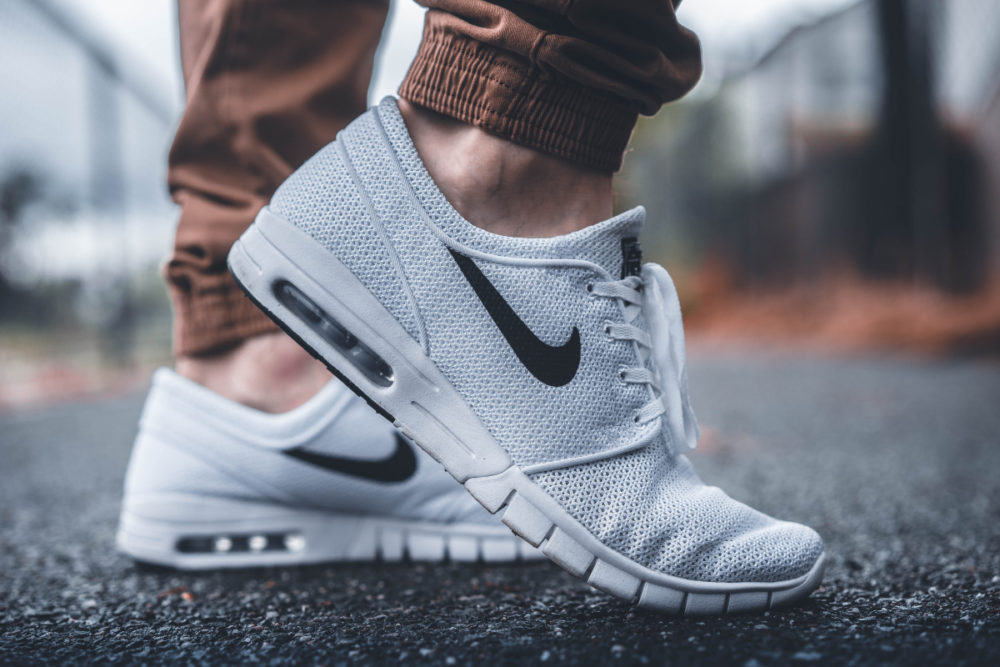 Health and fitness enthusiasts appreciate sustainability and technology in their fitness gear. If you're searching for eco-friendly men's sneakers or ladies footwear online, here are 10 things you might not know about Nike you'll be glad to hear.
1. Chairman's Vision
Mark Parker started with Nike in 1979 and worked his way up to CEO, president and chairman. He promotes a vision that sports activities unite people across the world. The company launched its "Dream Crazy" campaign to inspire athletes to share stories of how they can do their part in combating inequality and climate change.
2. Waste Avoidance
When engineering Nike's latest shoe models, the design team plans for environmental factors. They consider how Nike's products will be discarded after their usefulness is gone and they choose materials with a low impact on wastefulness.
3. Nike's Green Materials
More people are expressing concerns about purchasing shoes that may possibly be made from harmful products or chemicals. The company's design team takes these issues into consideration and creates Nike sneakers without using hazardous substances.
4. Nike Fit
After years of testing, the company introduced Nike Fit, which uses augmented reality to measure your foot correctly. Using this tool, you'll find the best men's athletic sneakers or women's footwear to fit any particular foot shape. Nike Fit also helps to avoid purchasing shoes that are discarded after a short time because of a bad fit.
5. Reuse-a-Shoe Program
Each year, the company's retail locations collect more than 1.5 million used, worn or old sneakers that are then recycled and used for other purposes. Discarded shoes are often transformed into Nike Grind, a special surface material used to build playgrounds, tracks and basketball courts.
6. Nike Flywire Technology
Inspired by the design of cables supporting a suspension bridge, Nike's recyclable Flywire models were launched after 10 years of research. These sneakers not only reduce waste but are made with a breathable, lightweight and form-fitting fiber. The flexible materials are stitched into the upper parts of the shoe and take on the unique shape of each athlete's foot.
7. Air Soles
First manufactured in 1978 with the Nike Tailwind model, this technology evolved from its simplified air-filled cushioning system. The concept progressed and was reinvented into many streetwear models that were popular during the 1990s. Today, Nike's Air technology is incorporated into its stylish and innovative sneakers manufactured in a specialized factory in Beaverton, Oregon.
8. Max Optics
Nike's patented Max Optic lenses are designed to adapt to changes in the environment. When you're maneuvering in and out of sunlight, dusk or clouds, the lenses automatically adjust with your position.
9. Run Club App
Nike's app allows you to track runs, log miles and connect with friends. With its coaching and motivational features, there's never an excuse to miss a jogging session.
10. Training Club App
If you have an Apple Watch, you can download this app for free strength and cardio fitness workout routines with a personal trainer. Upgrading to a paid subscription provides access to Nike's premium training services.
Vision Plus Application Pays Off
With a cutting-edge fusion of innovation, technology, and sustainability, Nike stands poised to ensure its product users of a firm commitment to customer expectations. It's not surprising that the company earned revenues of more than $35 billion in 2018.