Ah, summertime! The time of year when the temperatures are warm every day, the kids are out of school and exotic destinations from coast to coast begin calling your name.
It's the most popular time of year for family vacations, and that's due to the reasons mentioned above. If you have children in the home, for example, you know how hard it can be to get away in the middle of the school year. With academics, sports, school functions and so much more going on, it's easier to just wait for the summer months before getting away for a vacation with the family.
But long, extended vacations aren't the only way to enjoy the warm temperatures of the summer months. There are also plenty of day trips and other things you can do close to home during this special time of the year.
And most of those shorter trips are, of course, going to be spent in the family car driving to various destinations. This can put a lot of extra wear and tear on your car, as well as the many components that keep it running smoothly and reliably.
One good example is your car's transmission, an extremely important part of the family automobile that can definitely feel some extra stress when the weather is hot and a bit unforgiving.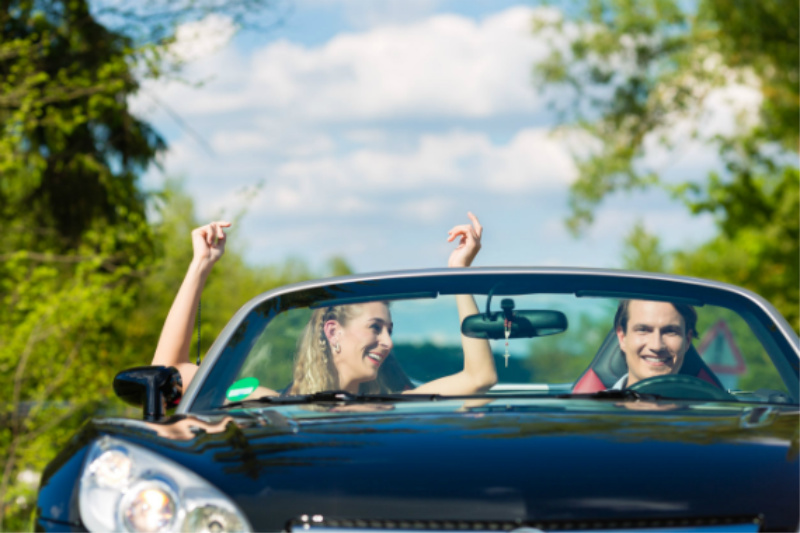 There are several reasons why the summer months are extra hard on your car's transmission, and these include:
Extreme Heat. Yeah, this isn't exactly breaking news, is it? People are just more active during the summer, and that means a lot more wear and tear on your transmission during a time of year when the weather can be extremely warm. It's a good idea to get your transmission checked out prior to the start of the summer season and top off your fluids. If the fluid is dark, this could also be a good time to change it. You may also want to consider traveling during times of the day when the weather isn't quite as hot, if possible.
Extra Traffic. Particularly if you live in an area where there's increased traffic during the summer months (and that's pretty much everywhere these days), extra time sitting in your car without actually moving can put extra stress on your transmission. Crowded roadways, road construction, severe weather, and other summertime favorites can really take a toll. You can try traveling during times of the day when traffic isn't quite as bad, which can extend the life of your transmission and also allow you to reach your destination faster.
Heavier Than Normal Loads. A lot of people go camping during the summer or take other trips where extra equipment is needed. This often means pulling a trailer behind your vehicle, which can also add extra stress to your transmission. Just keep this in mind and be on the lookout for any warning signs that your transmission could use a little extra care and attention.
Steep Grades. This isn't necessarily a summer issue, but it's on our list because of the simple fact that people do more traveling during this time of the year. This means more exposure to hills and mountains and other types of steep grades that can tax your car and your transmission. So whether you're taking a trip to the mountains, or going over rocky terrain or just straining to reach the top of a hill, remember that this can be difficult on your transmission. It's not a bad idea to get a thorough transmission checkup done both before this type of a trip and after.
About the Author
Diana Villarreal is the owner of Texas Transmission Auto Center of San Antonio. For over 30 years she has run the most successful transmission repair business in South Texas. All mechanics are ASE certified and they specialize in transmission rebuilds and repairs.