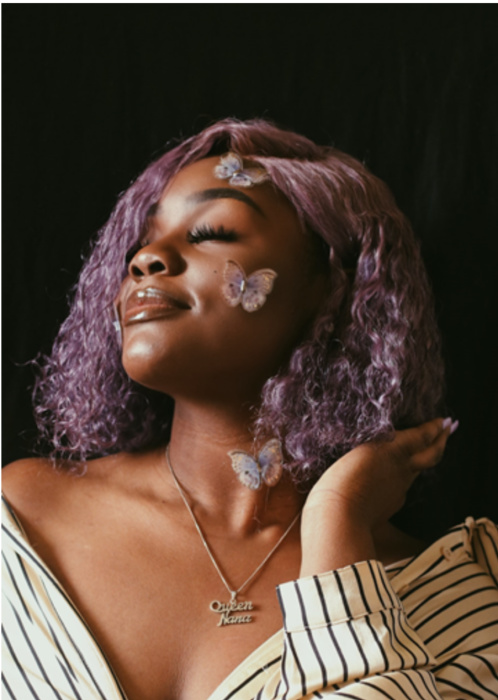 Women can live with their natural hair and some of those bad hair days that come along with it, but the buck stops at thinning hair and hair loss, which is something no one wants to live with. But you don't have to live with that, and you don't have to live with any type of hair you already have when you decide to purchase a new wig. Women purchase wigs for all sorts of reasons, whether it's to cover up hair loss or just to change their everyday look.
If you've never bought a wig before and don't know much about them, you still might be stuck in the era when wigs looked awfully fake and seemed to be made only for Halloween and costume parties, thinking that's how a wig would look on you. But we're glad to tell you they've come a very long way since those days and it's literally impossible now not to find a wig that suits you in style, color and texture.
So, if you're a newbie in buying a wig, you've landed on the right page to help you make the perfect purchase for you. As a start, here's some jargon you'd need to have an idea about so you know what to ask about.
Human hair: Remy and virgin hair are both 100% human hair and considered the highest quality of real human hair that a wig or piece or extension can be made of. They're made in a way that the direction of hair follicles all run in the same direction. This means almost no hair tangles and easy manageability. The hair feels amazingly soft and smooth and remains like that after washing. These wigs might need the same maintenance of real hair, such as restyling after a wash.
Non-remy hair: The roots of this wig are not aligned, meaning the follicles run in both directions. This can cause the hair to tangle. Before a wash, a non-remy hair wig can look and feel just as good as remy hair, but can change quickly after a wash. They're still a great choice for shorter wig lengths that don't get as tangled.
Synthetic hair: Most of the time it's difficult to tell the difference between synthetic hair and real hair because that's how far synthetic manufactured hair has advanced. Their greatest appeal is of course they come at a lower cost than real hair. Another great appeal is that they're already styled and can be worn immediately, which makes them excellent choices for newbies. There's a wide range of wigs at CanadaHair where the choices are abundant in length, color and texture and where you can also purchase heat resistant wigs. Generally, synthetic hair isn't as flexible as human hair and difficult to change their style or color. You might be able to dye it from light to dark, but not the opposite. Yet, due to their ease and comfort, they're one of the most bought type of wig.
Full lace or lace front wigs: A full lace wig has a base entirely made out of lace and each strand is hand tied onto the base for a natural appearance. A full lace wig covers your entire head so it's often recommended that you wear a wig cap underneath the wig. The lace is similar to a fine mesh with tiny hairs sewn in that mimic a natural hairline. The lace allows the wig to be pulled back into up-dos or ponytails, or brushed away from your face. People usually think wearing a full wig is too heavy and gets uncomfortably hot under it, but wigs are made very light now with silk caps and other features that make them ultra-comfortable for those with sensitive scalps or if you live in a hot climate.
Now that you're more familiar with some basic wig vocabulary, here's how to pick your first wig.
Size: Most people's heads are an average size, which would be the size for the cap and the wig, though the wig might not be the same size as the cap. But you still might want to measure your scalp to make sure. With a flexible tape measure, start at the top/center of the head at the hairline; go back just above the ear, around the nape of the neck, back up above the other ear to the center of the forehead. The cap is recommended so your wig stays in place. Cap construction is another major factor that you need to keep in mind. The cap construction should be of good fabric.
Style: For newbies, you might want to stick to a style that is similar to your current one. Choosing a style that looks natural will help you feel more comfortable when wearing your wig. Or if you don't mind getting out of your comfort zone immediately, you can go for any style you find appealing and any color or shade.
Watch a video: Wigs have a whole community on youtube videos. When you're checking out wigs you can probably find the one you want on a video showing you how it's worn and the final look. You'll find tutorials as well as tips and ideas on how to customize your wig. These videos are extremely helpful for newbies and will give you all the information you need on purchasing as well as aftercare.
Read reviews: Online sites for wig purchases are many with tons of choices. It's more than helpful to read the reviews of other customers. These reviews will give you a good idea of the pros and cons of each wig.
Never been easier
Choosing, buying and wearing a wig has never been easier for anyone who wants one. For each face structure and skin tone, there are dozens of choices that will satisfy even the pickiest person. Whether you just want a change or need a wig to cover hair loss, finding a choice is no problem. Neither is there a problem in making the right choice, now that you're familiar with what you need to look for when buying a beautiful wig.