New York City is famous around the world and is one of the most popular tourist destinations in existence. With so many attractions so closely packed together, there's sure to be something for everyone in your family to love and enjoy the next time you visit. If you're the parent of teenagers you know that they're not always the easiest to please, but with Midtown Manhattan at your disposal, the task gets so much easier. From taking in a show in the theater district to the bright lights of Times Square there's something for every teenager to enjoy in Midtown. Here are just some of the highlights awaiting you with a trip to Midtown in New York City:
If your teenager loves the theater then there's no excuse for not taking in a Broadway show while you're in town. There's no street more famous in the performing arts than Broadway and the world's top shows are all on offer for you and your family.
There are few sporting venues as famous as Midtown's Madison Square Garden. The Garden is host to not only the New York Knicks and New York Rangers, but also is the setting for some of the biggest bouts in combat sports as well as non-sporting entertainment shows and musical performances.
New York City is one of the most visually mesmerizing cities in the world, and Midtown has some of the best spots to take it all in. From making a trip up to the top of the Empire State Building or heading to the Top of the Rock viewing platform, you have multiple options to check out the wonder of New York City.
Times Square's bright lights and video screens are world-famous and no trip to Midtown is complete without taking some time to visit Times Square. From stores to shop at to superheroes and movie characters to grab a picture with, there's a little bit of everything in Times Square.
No matter what your teens love to do, there is something they'll love that creates memories they'll cherish for the rest of their lives. When it comes to pleasing everyone, you can't beat Midtown. If you're looking to take a trip into the city, here are the eight best choices for lodging to help you get the most out of your visit.
Lotte New York Palace
image credit David Cherniak
Known as The Towers, Lotte New York Palace has not just beautiful rooms for you and your family to stay in, but also a gorgeous exterior as well which leads you into an opulent lobby. You'll really feel like you're living a life of luxury.
Westgate New York Grand Central
Finding the right hotel can make or break your trip into New York City, and the Westgate New York Grand Central is one of the absolute best options in Midtown NYC. Conveniently located near Grand Central Station it's easy to get around not just Midtown, but the entire New York metropolitan area to give your family the maximum number of options for fun during your stay.
Hilton Times Square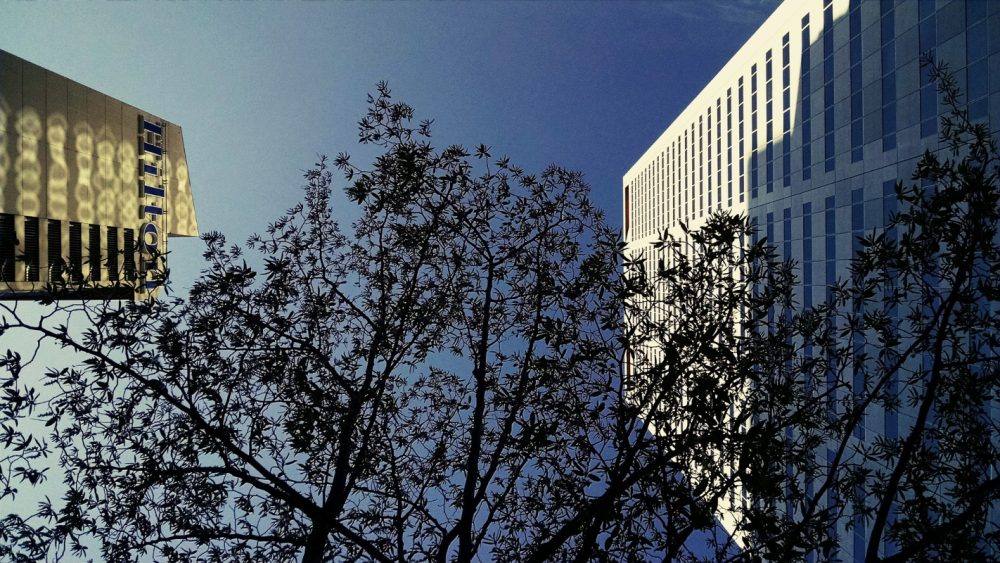 There are few things more closely associated with the glitz and glamour of New York City than Times Square, and a stay at the Hilton Times Square puts your family right in the heart of it. You'll never struggle for things to do when you walk out the door and are right at one of the most famous hubs in the entire world.
Warwick New York Hotel
Built by famed tycoon William Randolph Hearst, the Warwick has played host to many of the biggest stars to ever enter the public zeitgeist. From James Dean to the Beatles, when you book a room for your family at the Warwick you earn your teens the right to brag on social media with snaps at the famous hotel.
Martinique New York on Broadway

This photo of Martinique New York on Broadway, Curio Collection by Hilton is courtesy of TripAdvisor
For a family in town to get the most out of the theater district, a hotel on Broadway may be the right choice. The Martinique offers a comfortable room located amid the world's biggest plays and musicals.
Royalton Park Avenue
Summertime trips into the city offer some seasonal perks to venues like the Royalton Park Avenue. With a luxurious rooftop pool to enjoy, you and your teens can get a dip in the sun while enjoying the stunning rooftop views of Midtown Manhattan that the elevated pool provides.
Waldorf Astoria

This photo of Waldorf Astoria New York is courtesy of TripAdvisor
If you want your hotel to be a part of the sightseeing and don't mind paying a premium, the Waldorf Astoria may be an option for your family. It's as famous as many of the sights you'll see when out and about in the city.
Residence Inn New York Manhattan/Central Park
The window-focused exterior of this hotel's upper levels means a stay gives your family some of the best views available. Take it to another level with a corner room and treat yourself to a view of nearly half of New York City.