While we are in the middle of March right now, we have a special month headed our way.
April is Autism Awareness Month with April 2nd marking Autism Awareness Day. We've all had to push through the pandemic of COVID-19.
Did you know that about one-in-54 children has been identified with Autism Spectrum Disorder (ASD)? Or that about one-in-six children aged 3–17 years (17%) were diagnosed with a developmental disability as reported by parents, during a study period of 2009-2017.
These included autism, attention-deficit/hyperactivity disorder, blindness, and cerebral palsy, among others.
We've had to leave the house making sure that we are wearing masks for our protection.
For individuals with autism and other sensory processing challenges or disabilities, mask wearing can be difficult.
Easterseals Southern California is partering with Rafi Nova to help change that.
Grab A Sensory-Friendly Mask
A face covering introduces multiple new stimuli, including the fabric's sensation, the pressure of tight elastic bands and the heat and moisture from breath inside the mask.
Easterseals Southern California (ESSC), a leading provider of disabilities services, has teamed with socially conscious lifestyle brand Rafi Nova, pioneer of the clear Smile Face Mask, to develop a Sensory-Friendly Mask.
Over a three-month period, multiple prototypes were tested and revised to achieve a maximally beneficial mask—soft, structured, safe, secure—that provides both comfort and function.
With the development of a Sensory-Friendly Mask, people with sensory sensitivities can be more comfortable.
There are some great features that the mask has to offer including the following:
Softness: 100% Mulberry silk lining reduces friction and adjustable jersey knit straps clasp behind the head instead of pinching the ears.
Structured: Minimal design and limited seaming.
Secure: Adjustable nose bridge ensures the perfect fit and decreases glasses fogging.
Safe: Special construction lifts the mask off the mouth and highly breathable cotton is used on the exterior.
Durability: The mask has an antibacterial layer and is reusable and machine washable
Ease: A clasp on the back ensures ease of putting on and removal. When not on the face, the mask may safely remain on the person and not be lost thanks to an extra strap feature that fastens it behind the neck.
Social Story: Comes with a visual storytelling designed by therapists that helps children understand mask-wearing necessity.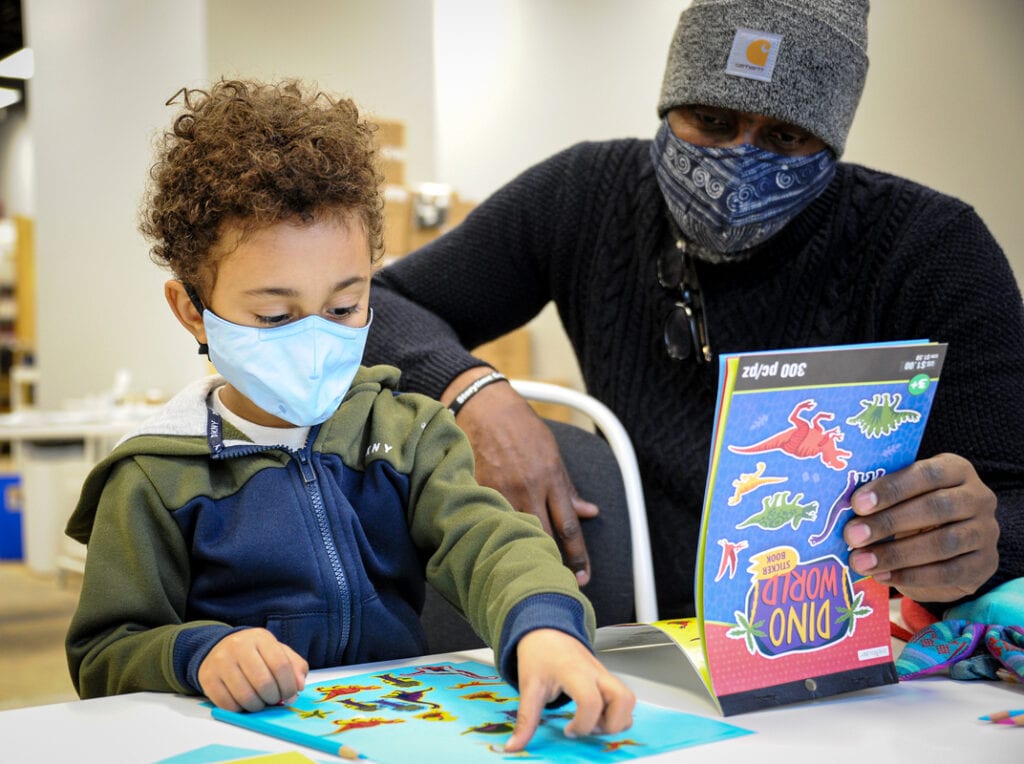 The Sensory-Friendly Mask retails for $14 (child sizes) and $16 (adults). Available in light blue, light pink, hunter green, black and "Over the Moon" (kids sizes only) at: https://rafinova.com/products/sensory-friendly-mask
Don't forget, a portion of each purchase will be donated to Easterseals Southern California when you use code: ESSC!