I don't know about you, but my husband loves to BBQ! So that means in the summer time he is out on the porch a lot and then cooking all day on Sunday. We have a big grill and Weber that we have had for years. The Weber was our first grill together, and it works so well even after 12 years!
This year I'm going to surprise my husband with more WEBER goodies!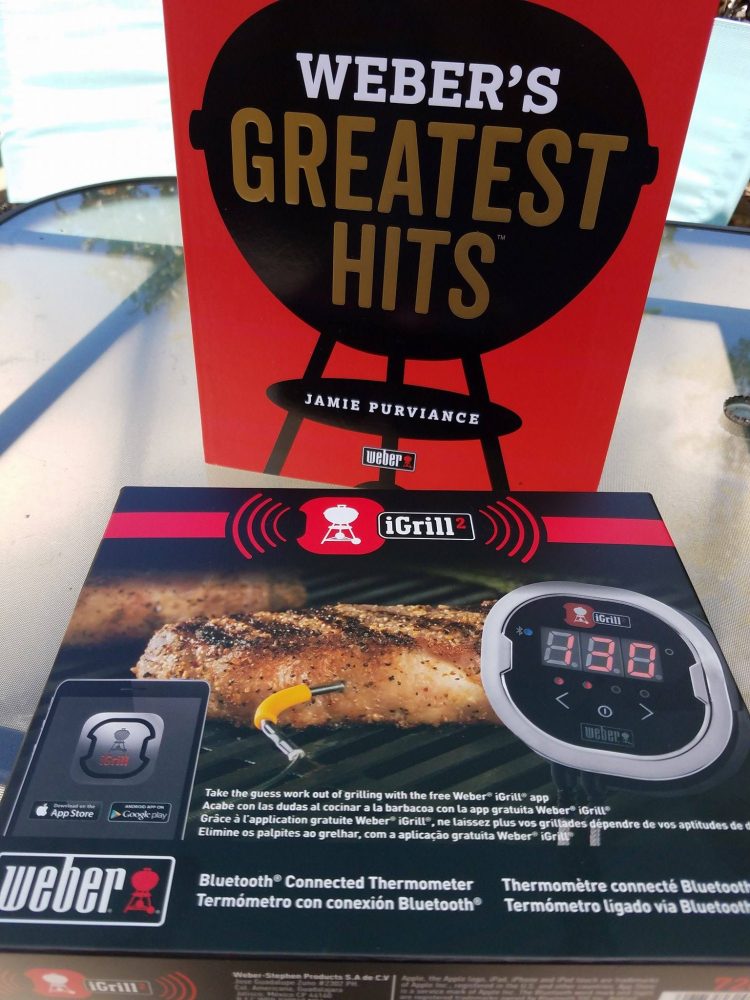 Written by New York Times best-selling author, Jamie Purviance, this cookbook is a compilation of Weber's favorite select recipes that were chosen to be the best of the best. The book contains 125 recipes, each with stunning new full-page photos. It's a perfect gift for the dad who wants to grill like a pro with a huge range of recipes for every griller. $24.99 MSRP- Read more HERE
Looking through this cookbook my mouth was watering, all the yummy recipes that even I could grill. My husband better watch out I might have to take over his grill. I'm pretty sure he won't let happen, but I'm mean it some awesome recipes!
Weber's Bluetooth-enabled digital thermometer is the right gift for dad's looking to improve their grilling skills. The iGrill 2 takes the guesswork out of grilling by delivering alerts and data directly to users smartphones. $99.99 MSRP. Whether you're a self-proclaimed grill master or just digging in, the iGrill makes grilling easier, more convenient, and a whole lot smarter. All dad will need to do is download the Weber iGrill app, connect, and open up a new world of endless barbecue opportunities. Read more HERE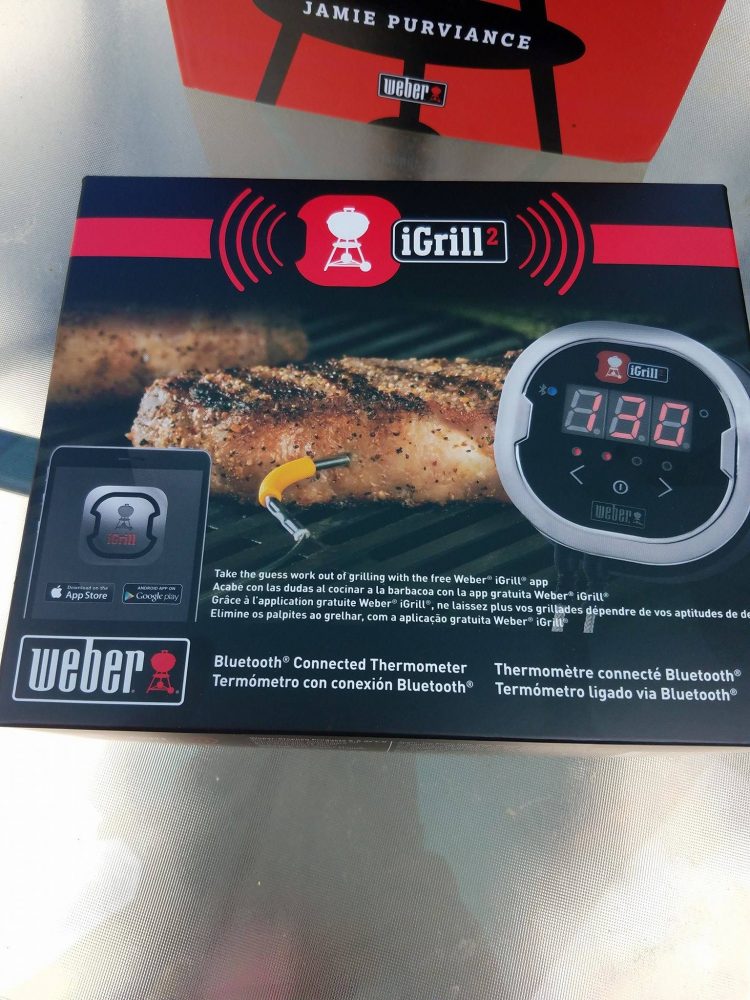 Having something like this to alert you by phone is AMAZING, maybe my husband won't overcook so much meat if he had this Bluetooth Thermometer. I'm just amazed at the technology and what it all can do for us in our lives. My husband tends to hang out too much sometimes and forgets he is the grill master. So the meat just sits on the grill and keeps on cooking, and please to listen to his wife about grilling that isn't going to happen, but maybe this thermometer will help the process. We love his cooking, but sometimes he forgets, so we are keeping our fingers crossed he likes this gift !!! He will, right?
The new 20-lb. Bags of Weber Briquettes, made from 100 percent all-natural hardwood, provide a long, consistent heat—requiring less need to refuel during grilling. It's the perfect fuel for charcoal grilling enthusiasts. $24.99 MSRP. Read more HERE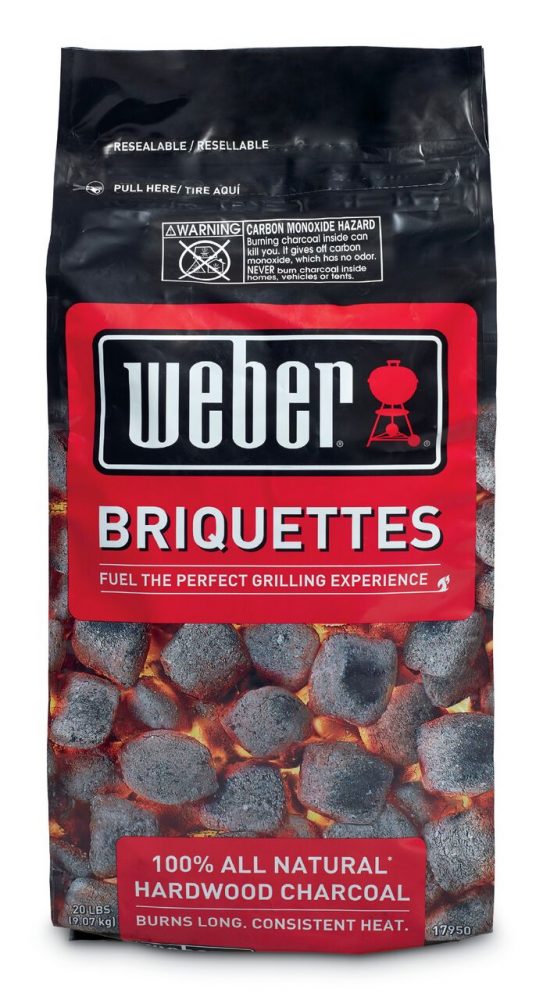 My husband loves Weber charcoal; he likes how long they burn and how the meat tastes from the smoke. He was super excited when I gave him this big bag! Charcoal is an essential part of the BBQ, so you need the best, especially for DAD.
100% all natural.

Hardwood charcoal.

Weather protected resealable bag.

Available in a 20lb bag.
So you can see we have some cool WEBER products for your special DAD in your life so check out
Check out more on WEBER.