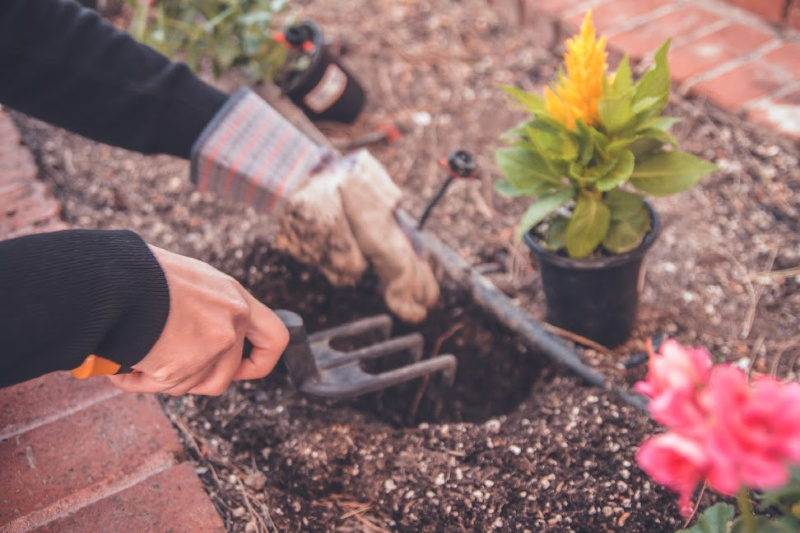 It's a known fact that gardening is a great hobby. Learning to care for plants and nature around you is a great way to beautify your garden and pass your time resourcefully. Gardening has even been proven to help reduce stress levels. It's a passion that's worth the investment for both your physical and mental health.
Physical Activity
These days, it's becoming harder to find some spare time in the day to be active. Many people are too tired or busy to find even 15 minutes to take out for themselves. If you develop a love for gardening, you'll find you get all the physical activity you need when you mow the lawn, bend down, watering the plants, and shovel through the dirt to find nutritious soil. With all of the strong, heavy gardening tools there are to use, you'll be heaving weights without ever needing a subscription to the gym. To find some reliable gardening equipment, go to backyardboss.net. There are other options to, like turning to the help of All-Green nursery grasses.
The right amount of physical activity each day can help you keep your levels of cortisol (a chemical in our body associated with stress) underneath the radar. Your body will also stay healthy this way, your joints and back remain stronger for longer. Gardening is also a much easier way to exercise than to go to a gym or take time to work out. It becomes a natural flow in your daily routine, and it happens every day, so you're ensured to get some sort of activity once.
Exposure to Sunlight
Just like physical activity, we seriously lack vitamin D in our daily lives. Vitamin D gives our body more benefits than we realize and when we don't get proper sunlight exposure, our bodies suffer a great loss.
Vitamin D can help give your body calcium and reduce the risk of heart disease, diabetes, and even cancer. It can also help improve the immune system and create a better flow of insulin inside the body. Best of all, vitamin D can help promote dopamine production in our body. Dopamine can relieve stress, anxiety, and even cases of depression.
All of these benefits can be attained simply by going outside and standing out in the sun. Absorb as much sunlight as you can while gardening and you'll go back inside feeling much better.
Mindfulness
It should come as no surprise that a mind at peace is a relaxed one. Mindfulness is a key way to achieve a more relaxed way of life, and monitoring a garden of your own is one way to go that involves no vow of silence. The best way to maintain a peaceful mind is by taking some time out for yourself every day. Sit and read a book, draw or paint, do anything that calms you down. Whatever you do, take it outside into the garden.
There, you'll be in a serene environment with quiet, sunlight, and nature all cuddling your mental state into a better place. It's the easiest way to find peace and quiet, along with some 'me' time that you deserve.
Self Esteem
This may not seem as direct as the other points, but it is a definite help with your mind's relaxation. The more confident you are in yourself, the easier any peace of mind will come to you. We all feel better inside of our comfort zones. Once we make ourselves comfortable not only inside, but in an outdoor environment as well, you'll have more confidence than you had before.
More self-confidence relaxes you in comfort zones. It will also help you when you need to find more confidence outside. Caring for plants and nurturing them as they grow is an amazing experience that anyone can share. If you don't have a yard, then you purchase a plant to keep inside and care for. So long as you have some sort of relation to nature and care for what you're doing, you'll steadily become a more confident and proud person at heart.
Final thoughts
Gardening is a great hobby to invest yourself into. In numerous ways it can help you overcome varying levels of stress and anxiety. It's a passion that can develop some heavily positive life skills into your personality. There's a lot more benefits to reap from gardening than relaxation. Relaxation is simply something that has been lost throughout time. The more people advance, the less time there is to take out for yourself which allows for even less time to stop stress from catching up to you. Gardening is a hobby that forces you to take that time and wind down doing something that you love.