"Oh the weather outside is frightful…." thanks to old man winter! But have no fear, I have some great ways to warm up. Oh and to help ease sinus pressure too!
Warm Up This Winter with 7th Heaven
When those temps dip below freezing, it seems like no matter what you do the house is drafty. When I want to warm up and chase away those sub-zero temperatures, I brew some hot cocoa, draw a hot bath, and grab one of 7th Heaven's self heating masks.
Why Self Heating?
Self heating masks open your pores so the clay can draw out impurities. However, they're also a nice way to pamper yourself on the cheap and on the fly! Also, when I have a sinus infection or head cold, they feel amazing! The heat from these masks soothes the pain from the sinus congestion.
This mask is bursting with volcanic minerals, chopped ginger, and pumpkin. They work to heat your skin and open your pores. Then the bamboo exfoliates them and pulls out all of the impurities. It also removes the dead skin cells so your skin looks perfectly polished. This mask feels amazing and your skin will refreshed and renewed afterwards.
Another of 7th Heaven's fantastic self heating masks. Red clay, lime, jasmine, and grapefruit make up this one. It self heats, opens your pores, and pulls all of the dirt and excess oils out, without leaving your skin dry. This one feels awesome too and smells pretty darn good too.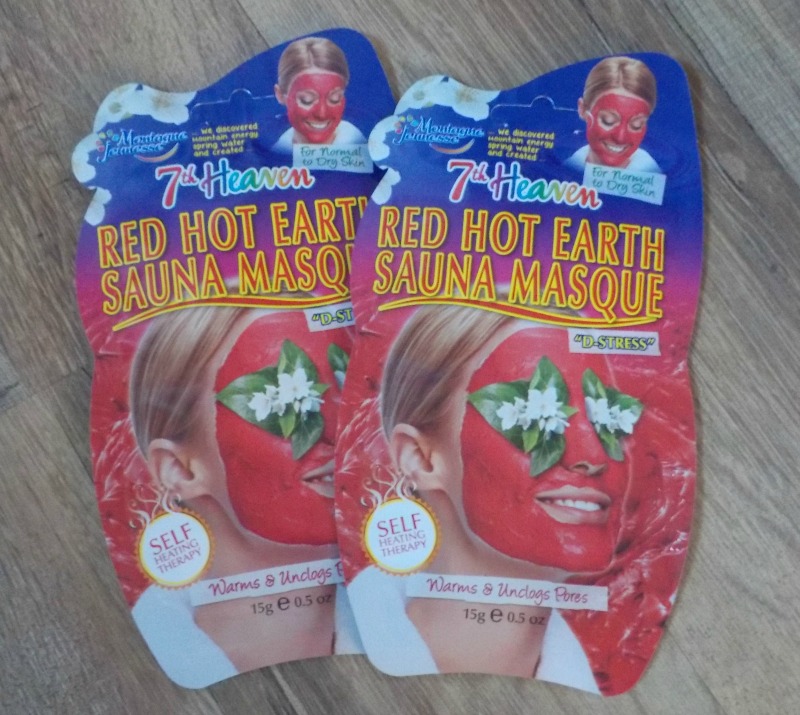 Take some time to pamper yourself and grab some of these 7th Heaven masks. They have a bunch of other ones too. From peel offs, to charcoal, and even ones for your hands and feet! You can find them in person at Walmart, Target, Ulta and more. If you're more of an online shopper like me, then you can grab them online at Kmart. Hey, the holidays are here and these would make exceptional stocking stuffers! So grab extra and give a little relaxation to your loved ones.