You only need the Click N Clean!

Do you like your floor CLEAN? Do you have different kinds of floors in your house? I do and had a mop for each one- the kitchen, living room and bathroom. I have three different types of flooring, and of course, they all require a different kind of cleaner or an all-purpose cleaner, but I don't like using that on my wood floor.
Having the kids home for the summer has also been challenging to keep my house clean. How many times do I have to say WIPE YOUR FEET or DON'T COME IN HERE WET? You hear my aggravation, right? I can't wait until they are back in school (3 more weeks) and I can clean my house from top to bottom. My house is ready for some TLC!
When I heard that Rejuvenate just released a brand new floor care product called the Click n Clean for a quick, easy and inexpensive way to clean your floors, I was all excited to get it a try. I sweep and mop almost every day.
Now you can get rid of the sand from your last beach trip, dirt from a summer of t-ball games, and popsicle stains from your many BBQs. Oh my goodness, having dirty floors is one of my pet peeves.

Let me BRAG a bit about this mop:
Quick and easy
Very durable
One Mop for every floor surface (just need to buy the cleaner)- interchangeable bottles
Love the spray…it goes everywhere instead on a straight line- spreads evenly on floors
Wide clean- the swivel head goes everywhere- under coach, TV stand, and gets in the corners
Soft Scrub Pad works wonders on marks on the floors
Comfortable to use
Dusting pad is my favorite pad
Machine washable pads
Grout brush adapter helps get all the grime out
Cleans hardwood, laminate, linoleum, tile, grout, marble, granite, vinyl tile, sealed concrete and even carpet.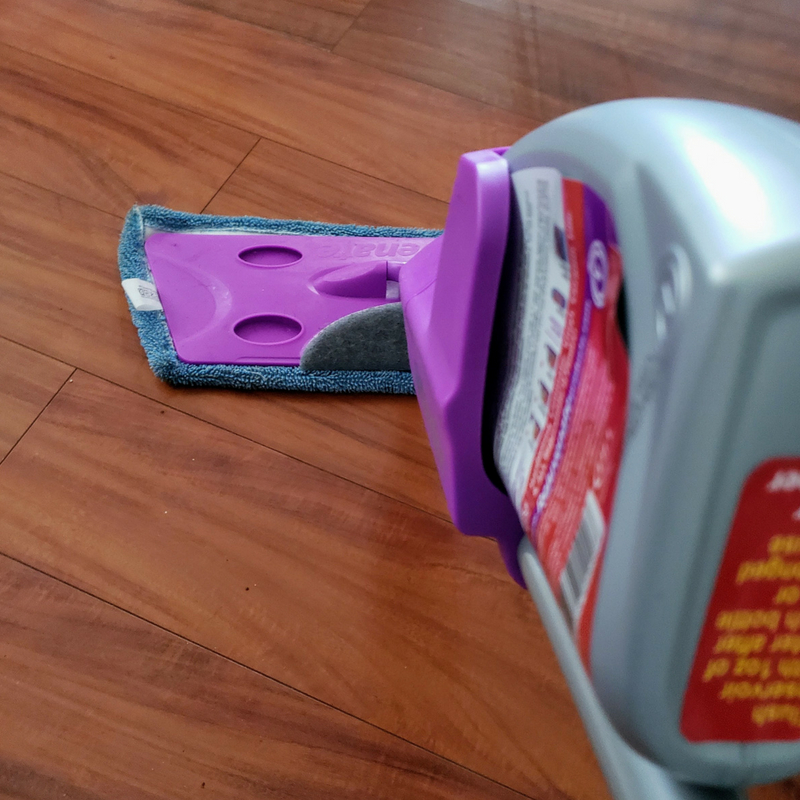 This mop is available exclusively at The Home Depot for $34.97
Get ready for Back To School cleaning now!
Follow on Facebook–Twitter–Instagram-YouTube
Check out our Back To School Guide