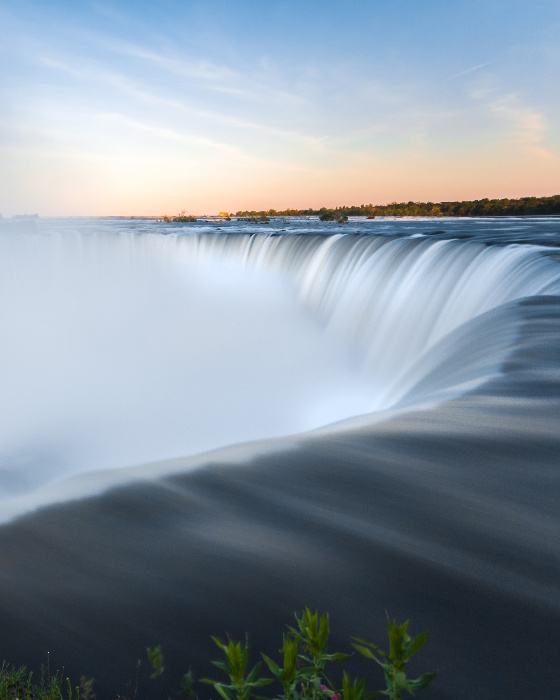 Some travel destinations offer everything you could ever possibly want. The Niagara Falls certainly falls into that category. For more than a century, this area has been welcoming tourists from home and abroad. These beautiful waterfalls have proved to be a beacon for every kind of holiday maker imaginable including romantics and honeymooners.
Beautiful well-appointed hotels
For your honeymoon, you want a special room, somewhere unique and memorable to spend your first nights as a married couple together. A room with a bird's eye view of the waterfalls certainly ticks all of the boxes. As you can see from this website these rooms are opulent as well offering you an out of this world view. Sitting in your room with a glass of champagne looking out over the waterfalls, which are lit up for part of the night is as romantic as it gets.
Fine dining with a view
Speaking of a view of the waterfalls, there are several places where you can dine and look out over them. One of the best is the Keg Steakhouse. It has great views, which are made even more special if you book a table for when a firework display is planned. Perhaps the only problem is that it gets very busy, so can become a bit noisier than you may like.
Enjoy a couple's spa day
A couple's spa day is a great way to unwind after a few days of sightseeing. Several of the hotels in the area offer packages. So, if your hotel has a spa, it is really worth checking out their package first. You will find this far more relaxing than having to walk or take the bus back from the spa to your hotel. It is nice to be able to amble back to your room straight after your treatments. You stay relaxed for longer and can enjoy the full benefit of your spa session together for longer.
Go ice skating
There is something very romantic about going skating together. It is hard to say exactly why that is, but it is true. Perhaps it is because so many movies have featured romantic ice skating scenes. Or, maybe it is the almost ethereal quality of ice and snow. Either way there is something very special about gliding along the ice holding hands with your romantic partner.
On the Canadian side of The falls, there are two places you can skate together. The Gale Centre Arena is open year round. It has 4 rinks, which are used for both skating and ice sports. For a more romantic experience, the Wayne Gretzky Estates is the place to head. During the winter months, this winery sets up a fairytale ice rink in the grounds of its estate. It is also possible to book a romantic dinner for two. So, if you are in the area during the winter this is definitely the better of the two choices.
Whether you are a couple just starting out on your life together or want a special break so that you can reconnect with your partner, Niagara Falls is a wonderful destination. Perhaps the only problem is that the best hotel rooms, tables with a view and couples experiences book up fast. So, usually, you will need to plan and book everything a fair bit in advance.