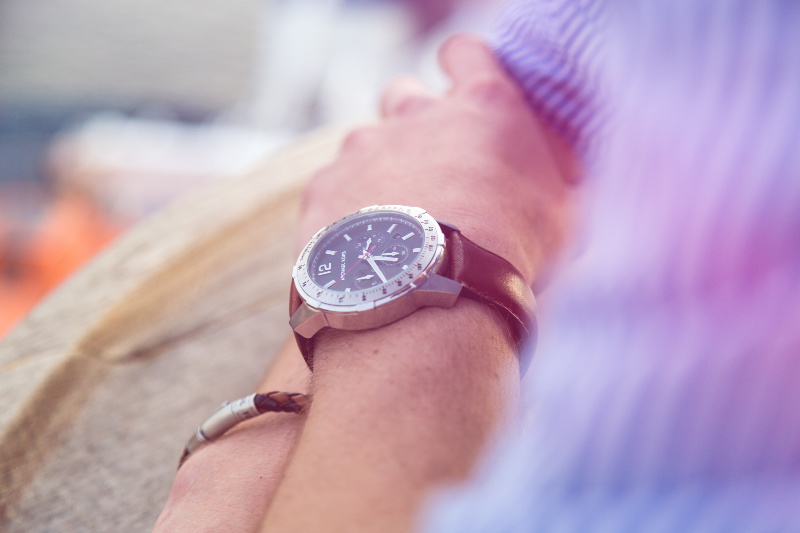 Just as some people begin to think that they were becoming obsolete as a result of the widespread use of mobile phones, wrist watches have become part and parcel of the recent fashion trends. In as much as there is an extensive array of watches that you can use for various purposes, owning a dive watch is a plus. Here are three major benefits to owning a dive watch:
1.Assured enhanced water resistance
It's devastating when your watch gets damaged simply because it was rained on or fell into the water. Also, it could be that you forgot to take it off before you began to swim. To avoid such a loss as a result of water damage, it is important to have a water –resistant watch. Unfortunately, some watches that claim to be waterproof/ water resistant are actually not. Others are just slightly water resistant; they get damaged if submerged in deep waters.
On the other hand, a dive watch fits ISO 6425 set of standards which requires it to have a minimum depth rating of 100 meters, among other requirements. The rating means that the watch is capable of resisting potential water damages if submerged up to the indicated depth in water.
If you are a scuba diver, a dive watch comes in handy as it'll help you to conveniently and easily calculate your oxygen intake, as well as the amount of much time you can spend underwater before you return to the surface. You'll come out with your watch fully functional! You can't afford to use an unreliable watch which is likely to fail to work even in a second, as such can have a catastrophic effect on your life.
2. Improved sturdiness
Another plus for a dive watch is its sturdy construction which enables it to resist pressure without incurring possible related damages. From its look, you can easily tell that it is a robust piece. Better still, you'll confirm its sturdiness when it falls on a hard surface, gets stepped on or when accidentally hit by a heavy object/huge force as it remains functional, with all of its parts intact. Therefore, if you are tired of buying average dress watches which end up getting damaged in a few days or months, a dive watch will be the ultimate buy.
3. Easy readability in various conditions
It is nice knowing that you have a watch that you can count on to measure or see the time regardless of where you are, whether daytime or in the night's darkness. A divers' watch or dive watch is designed for the best readability in various conditions including underwater (even where water is murky or dark), in dark places on the earth's surface (for instance in caves and inside large, unlit buildings) and unlit places at night.
With just a single glimpse at the watch, you'll be able to read the time perfectly well despite the absence of natural or electric light. Even if you have an ordinary watch with high water resistance, if its use is limited to just well-lit conditions, then you'll feel inconvenienced sometimes.
A genuine dive watch is of great help everywhere and all the time. See more details on Scubalist.pro to find out more why a dive watch is a very important accessory to have and the best divers' watch brands currently on the market.