The current COVID-19 pandemic has changed a lot of aspects of our lives over the past year or so, from work and school to socializing and dating.
One of the main areas we've seen an impact in is travel, with the majority of countries around the world imposing border restrictions and hotels and tourist spots being forced to close their doors.
Luckily, however, 2021 is looking brighter, with the vaccine rollout on the horizon and domestic travel gradually becoming more feasible.
Of course, that doesn't mean that things are back to normal yet, and we still need to be cautious when we travel – and stick to the guidelines put in place by local authorities.
With all that in mind, here are four ideas for COVID-safe getaways in the US:
Luxury vacation villas
If you want to experience the holiday vibe as much as possible, a stay at a luxury vacation villa is hard to beat.
Whether you want an exclusive Pesach Orlando vacation in the sun or a trip to wine country in California, there are a wealth of fantastic resorts open that you can choose between.
Plus, by opting to stay in a villa rather than a hotel room, social distancing is made much easier – and if you choose a high-end company, then you can rest assured that everything will be kept hygienic and sanitized during your trip.
RV road trip
RVs have enjoyed an unprecedented boom in popularity since the global pandemic hit the US, so why not get on board with the trend?
By having your own personal vehicle that enables you to bring your accommodation on the road with you, social distancing and keeping your environment sanitized becomes a breeze.
Who knows, you might even find the freedom and seclusion that RV life offers rather addictive!
Just be sure to do your research in advance if you've never gone on an RV trip before, to make sure that you know where you can park, what you should bring with you, and other helpful tips and tricks.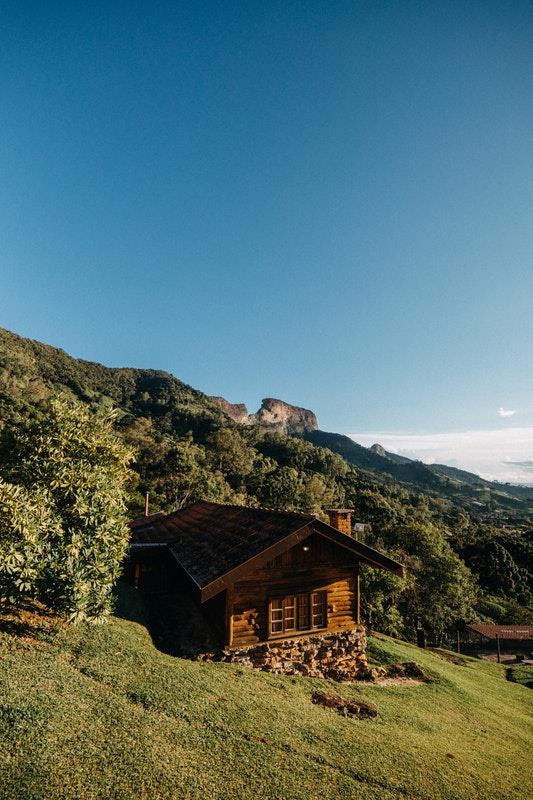 Remote mountain cabins
When it comes to finding true isolation, a cabin in the mountains is one of the best options out there.
Don't be put off by the fact that they sound like the setting for a horror movie!
In reality, you can rent out gorgeously decorated cabins that come fitted with all the luxurious modern conveniences that you could want during your vacation.
This means that you get to enjoy stunning views of rugged mountainsides, atmospheric campfires, and stunning night skies full of stars before retiring to a hot shower and comfortable bed.
Forest glamping
One of the safest places to be during the pandemic is outside, so naturally camping and glamping are great options for a getaway.
Campsites all across the country offer the chance to escape the hustle and bustle of city life and immerse yourself in nature while avoiding crowds.
Just make sure that you pack all the essentials, especially if you've chosen a remote campsite or somewhere completely off the grid!