Hashtags on social media are everywhere, whether it be Instagram, Twitter, or Facebook. However, Instagram is a true platform compatible with hashtags. Do you know how to use hashtags for your brand promotion on Instagram effectively?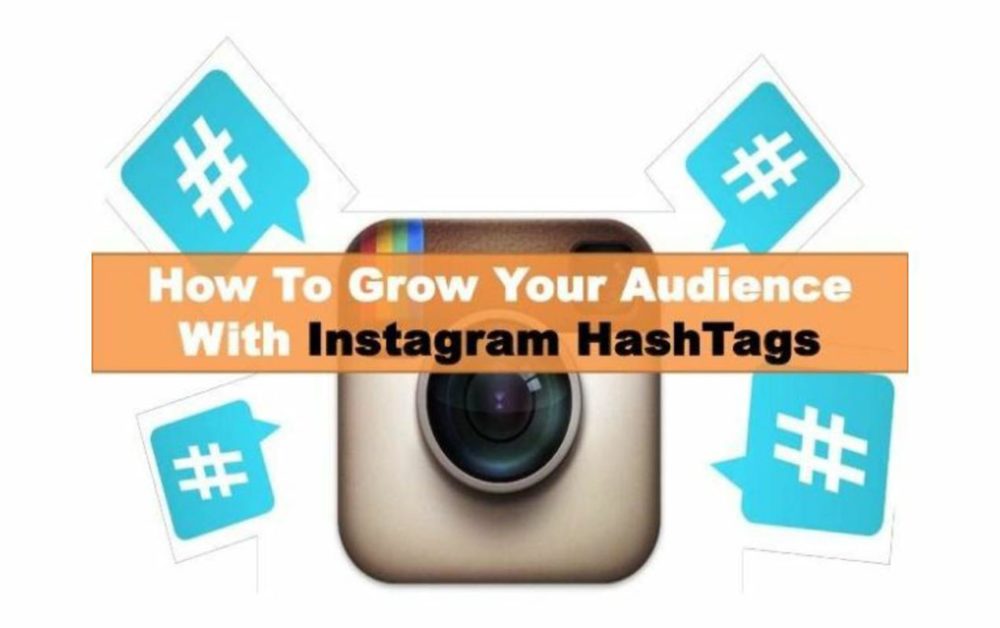 You can get most out of the hashtags strategy once you use it successfully. On the surface, hashtags might not look like a precedence, but they are one of the most useful aspects of promoting your Instagram account.
Once you finally decided to dive into the hashtags strategy on Instagram, you may possibly run into lots of questions – how would I know which hashtags are used to get real followers? What are the most popular hashtags to be used on the platform? What are the niche-specific hashtags and how to use them?
Without having a thorough understanding of Instagram hashtags and how do they work, it can let you #overkill soon.
Why Should Hashtags be Using on Instagram?
A really good question! Well, if you are new to Instagram, you may not get what hashtags do or see what the excitement is all about.
Lots of reasons determine why the majority of businesses use tags on their posts or make their personal ones. Here are some of the key points that give answers to why hashtags need much attention.
With Hashtags, Your Content is Easy to Find
With hashtags, your content becomes discoverable on the Instagram platform. Make sure to think about the time and efforts you put into any post on Instagram. From catching the ideal snapshot to making a smart option, you definitely don't want to waste all your efforts.
Here comes the role of hashtags. Users with the help of hashtags can find your content on their feed or by tapping with related posts for a specific tag.
Hashtags Motivate Audience Interactions
Keep it as healthy food for thought – according to the current statistics on Instagram, posts with a minimum one hashtag make more engagement than those that have nothing. Easy, simple and branded hashtags get more attention rather than infamous and hard tags. That's why many businesses advertise their own branded hashtags to support connections with their customers.
Hashtags can Trace You in on Business Trends
If you are in search of things that are in fashion, you don't need to look here and there and keep yourself straight towards the trending hashtags.
Whether it be your targeted audience or competitor brands, you can find out most of the things that are in trend with the help of hashtags.
How Would You Use Hashtags?
Up to 30 hashtags are allowed to place with every post on Instagram. Whenever you create a new Instagram post, ensure to add relevant hashtags to make your content discoverable. In the caption, you must add the most relevant and branded hashtags.
Your posts get organized according to your tags and will show up for those who find any of these terms.
Types of Hashtags to Use
For a different audience, you need to use different hashtags, because you cannot use foodie hashtags with content related to makeup.
Use Popular Hashtags to Enhance Your Views
By using, some popular hashtags with posts get more engagement as compared to posts that have not a single hashtag. However, keep in mind that by using the most popular tags, your post may get lost in the huge sea of posts that used these popular hashtags.
Still, there are lots of tags available that can be used with your posts despite having used more often. People who find for the hashtags you use may get to see your posts in the end.
With a change in Instagram, people are allowed to choose hashtags that further can boost the reach of your posts to use the hashtags. People who kept on looking at a specific hashtag may find your posts easily. And if your post gets likes, people may start following your Instagram account in the hope of seeing you make more related content.
Use Specific Hashtags to Reach the Targeted Audience
You should try using a portion, which is related to your post. It might be possible that a huge number of people are following these hashtags, but you have to understand that people who take an interest in them will make a perfect blend for your account.
Branded Hashtags
Branded hashtags, for promoting your Instagram page, it is ideal for boosting the user-generated content as well. Using these hashtags can surely enhance the search result of your content without any time-wasting. So don't take it for granted and consider its value. Have a look at some of the ideas given below so that you can find out more relevant tags for each post:
Hashtags with a brand name (e.g. #ClickOn)

Brand-Specific mottos (e.g. #valuethecustomer)

Variations in the brand name (#MySwatch)
With Instagram Insights, you can successfully examine the efficiency of the hashtags you are using. You can clearly see how amazingly your hashtag strategy is working to bring more views and impressions of the post. For this, you need to open a post and see the insights. Now you can have a complete understanding of what your audience is looking for and what you have to post.