If You Like Taking Selfies – You Will Love Playing The Selfie Game Sketchie
Are you one of those people that like to take your own picture (selfie)? Sometimes I do, and other times I don't. However, with this fun Selfie Game Sketchie, you will want to! It is a game you play using your smartphone (iOS or Android) as the controller, then you use your computer (it's what I used) to share what is going on in the game. You "sketch" certain things on another person's picture, and trust me, it makes for a fun time!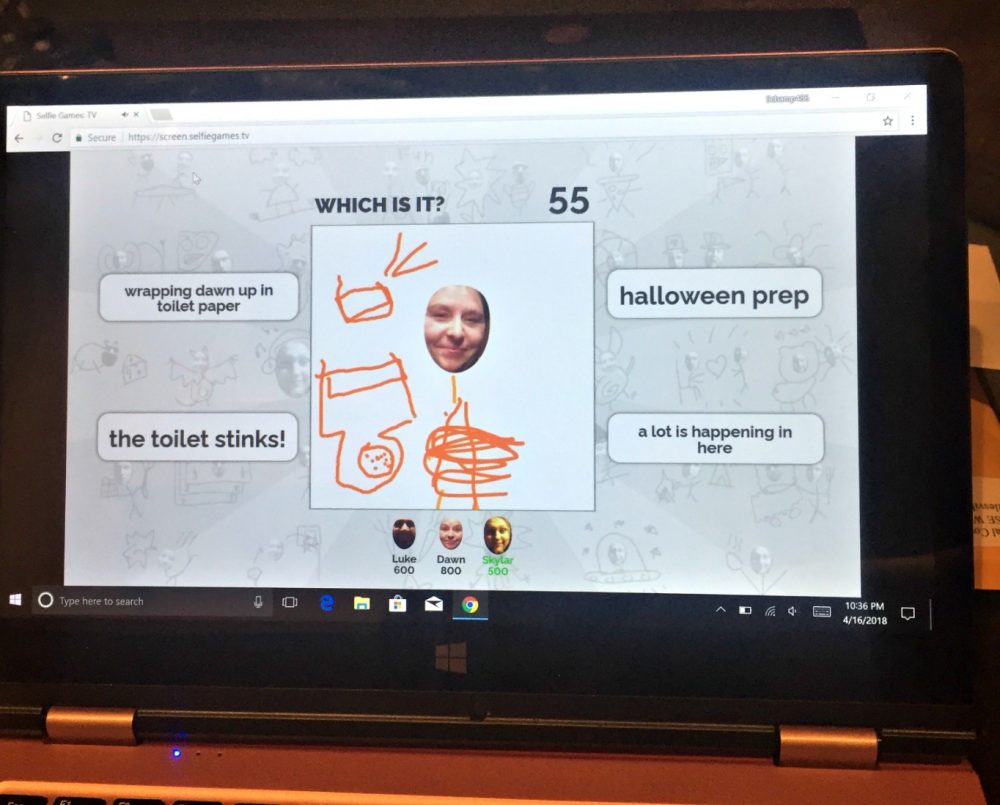 In order to play the game, you need between 3-9 players. The more players you get, the more fun you will have. One game takes approximately 15-25 minutes. It's quick, easy, and loaded with lots of laughs. The players download an app on their phone, take selfie's, draw, write, guess, and more. The action and jokes are displayed to everyone on a shared TV, computer, tablet, etc. I noticed that it is really easy to set up if you have a smart TV. You can download a free screen mirroring app if you're using your iPhone or iPad to play, which lets you enjoy the comfort of wireless screen mirroring without an Apple TV.
I don't have that, so I had to use my computer. It took me a minute, but if I can figure it out, you definitely can!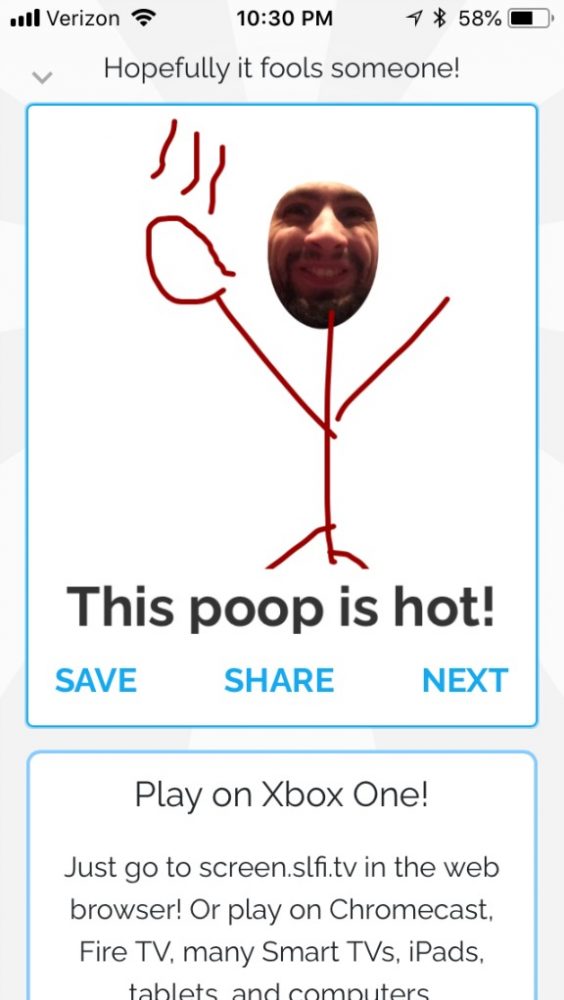 So, you write ridiculous captions for certain scenes, then you each try and choose the correct one. It is almost like you are trying to trick your friends into picking yours. I took some screenshots so that you could see how our game went. I ended up winning, thank you very much!
The only hard part I found with the game was you are using your finger to draw certain scenes. I suppose you could use a stylus if you wanted to. However, after playing for awhile, it actually made it funnier with the finger! You don't want it to look amazing. It needs to look funny or hilarious. That is part of the game. We were laughing so hard. I will definitely be bringing this game with me to holidays with my family.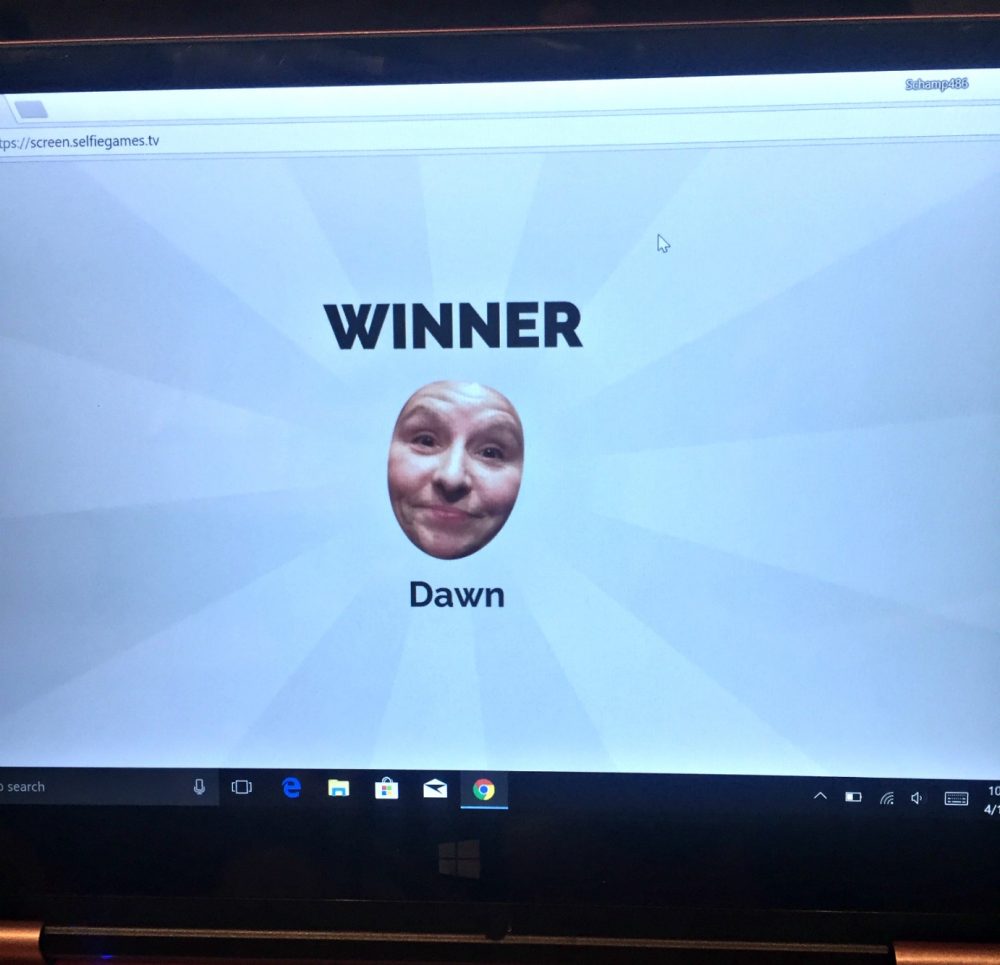 One important note is that you only need one person in your group to pay for the game. You don't all need to pay for it. How awesome is that? So if you want to have some interesting fun, go and get your own Selfie Game Sketchie!
Connect with Selfie Games/ Facebook/ Instagram/