Having sick babies and younger children can be hard. As a parent, you cannot feel their pain, but can only see it expressed as discomfort from their cries. You want to help your child as best as you can. If you are anything like me, then you can prefer to use natural remedies to comfort your child. That is why I am glad that Dr. May Loo has a line of products called Harmony Patches that are safe to be used on infants, children, and even adults!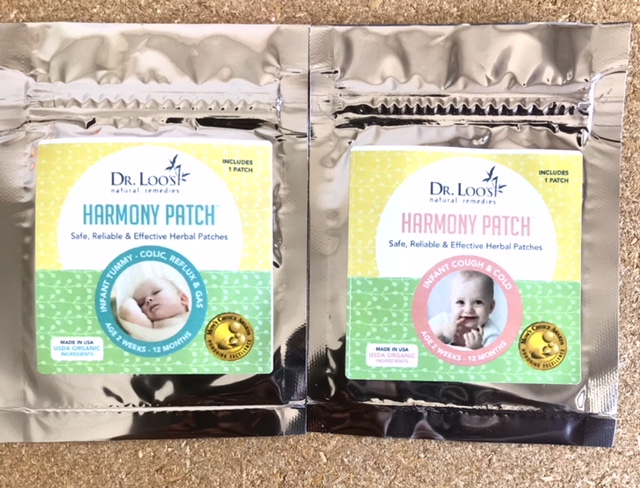 Harmony Patches
Dr. Loo is an educated clinician of both Western and Chinese medicine. Dr. Loo knows the stress and helplessness that young families feel when their child is ill or uncomfortable. To help families, Dr. Loo, created Harmony Patches. Harmony Patches is a line of products designed to deliver fast-acting, long-lasting natural and safe relief for cough, cold and gastrointestinal symptoms without the drawback of oral medications. "This is a dream safe and non-toxic solution for children too young to swallow liquids or pills, and for families who want to avoid additives often found in oral remedies, such as bicarbonate, citric acid, sugar, and alcohol."
Harmony Patches are proprietary formulae manufactured in the U.S. in an FDA approved facility, using USDA certified organic ginger, chamomile and fennel. The patches are water-based adhesive that contains no potential skin irritants such as silicon, acrylic, rubber or latex. Parents can rest easy knowing their child will not experience any rashes or redness after wearing the Harmony Patches. Compared to other topical remedies like oils and creams, Harmony Patches are not messy; do not leave residue or stains on skin or clothing. It is also easy to apply the patches as well as remove them without any residue (even after hours of wear).
Infant, Child, and Adult
The Harmony Patches come are available for infants, children, and adults. These patches help with coughs, colic, and tummy issues.
On the back of each box are very clear directions that show you how to to use the product and where to place the patches.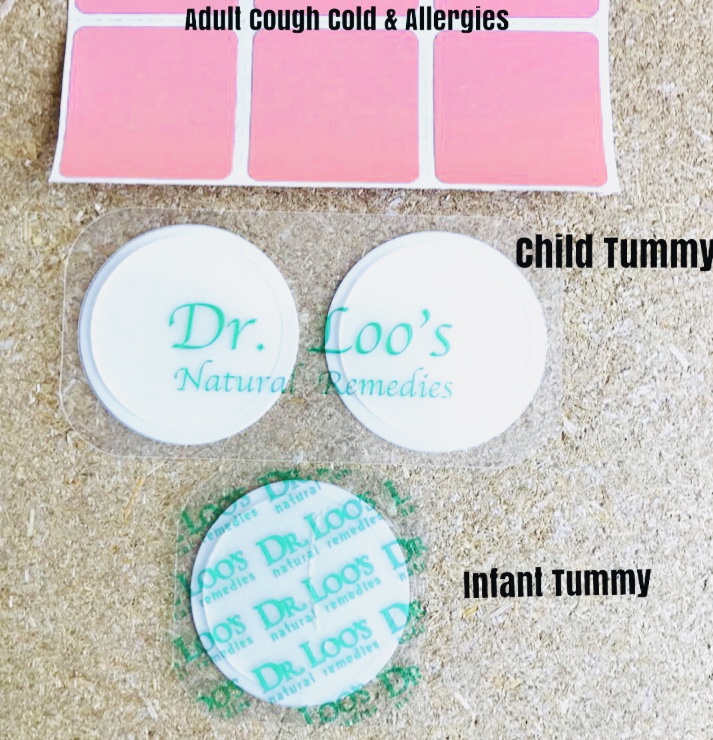 Harmony Patches are available at Amazon.com, on their website https://www.drloosnaturalremedies.com/, and in Erewhon stores in the greater Los Angeles area.
Connect with Harmony Patches: Site | Facebook | Twitter