Mother's day is next month. With that comes the question of what will you get your mother this year? That can be hard to answer because it seems like mother's already have everything. Well chocolate never hurts. You just have to make sure that it is the right chocolate gift. THE COCOA EXCHANGE has a delicious array of chocolate gifts that I'm sure any mother would be happy to receive.
About THE COCOA EXCHANGE
THE COCOA EXCHANGE™ believes that life tastes better with cocoa. With the mission to inspire and empower every woman to create her own unique recipe for success, the brand lovingly transforms the nourishing super-fruit into delicious cocoa-infused and chocolate products that help manifest surprising moments of joy. An uplifting community of bold, independent entrepreneurs enjoy the financial backing, expertise, training, sales and marketing support from the world's largest chocolate company, Mars Wrigley Confectionery.
THE COCOA EXCHANGE™, the perfect platform to gather your friends and buy your favorite indulgence all the while supporting CARE, an organization that provides micro-loans to women cocoa farmers in West Africa so they can thrive, is excited to announce two new decadent strawberry-infused product offerings just in time for Mother's Day and spring/summer entertaining – PURE DARK STRAWBERRY LEMONADE ROUNDS and DOVE® Signature limited-edition Strawberry Caramel Truffles.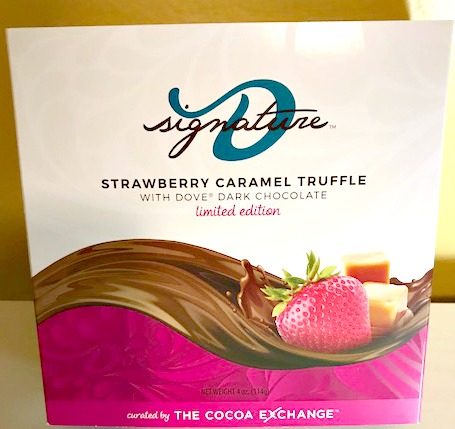 DOVE® Signature Limited-Edition Strawberry Caramel Truffles were released on April 1. The DOVE® Signature Limited-Edition Strawberry Caramel Truffles features an all-natural strawberry-infused caramel center that's sweet, tart, and juicy wrapped in a jewel-shaped DOVE® Dark Chocolate shell. It's an exclusive treat for the one-of-a-kind moms in your life! They retail for $18.00. They are simply delicious with a beautiful combination of flavors together. So much yumminess in one truffle!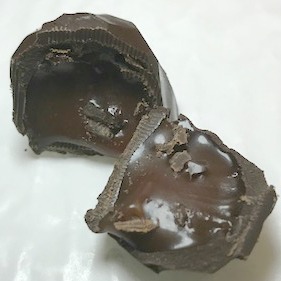 The perfect summer taste – refreshing and fruity. We've paired rich 64% cacao dark chocolate with the slightly sweet, slightly tart flavor of all-natural strawberry and lemon sugar. In a limited-edition gift box, Strawberry Lemonade Rounds make a great gift for any occasion (and a fabulous treat for yourself, too!). These little bites of heaven will keep you eating them and eating them. They retail for $22.00.
Time flies and Mother's day will be here before you know it. Treat a mom to some decadent and tasty chocolate from the THE COCOA EXCHANGE.
Connect with THE COCOA EXCHANGE™ : Site | Facebook | Twitter | Instagram | Pinterest