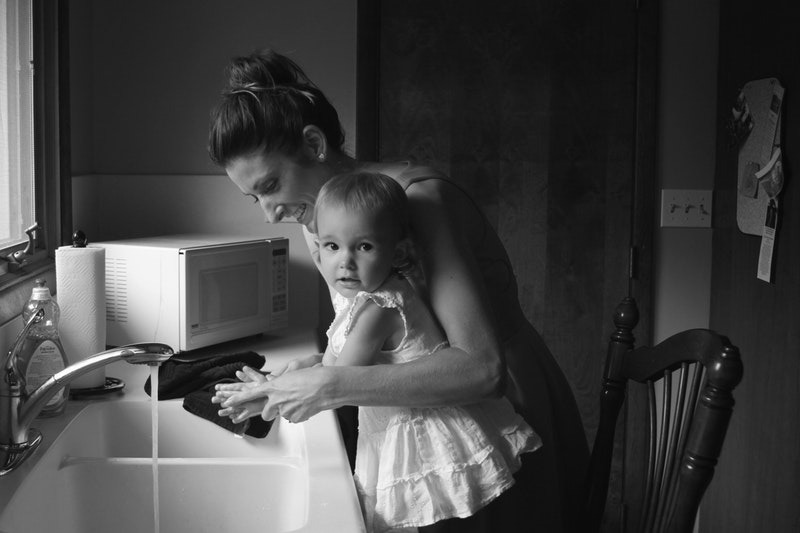 It's not easy to run a family household. Making sure that everyone is happy, healthy, and organized means having the planning skills of a general, and without the resources of an army! However, there are some easy ways to make sure that you are running your family home with maximum efficiency, and it might be simpler to achieve than you think. If you're struggling with the demands of a family and you feel that things are starting to get on top of you, then this checklist might just change your life. Work your way through these ideas and your household will soon be running much more smoothly.
Everything in its place
Clutter can build up very quickly when you're distracted by the essential tasks around the home. Makes sure that absolutely everything you own has a place to go, and that it's in that place whenever it's not being used. Get rid of the things that are unnecessary or unwanted, and you might end up with more space than you know what to do with.
Delegate responsibility
One of the most important things to remember is that you shouldn't have to do everything yourself. Make sure that the other members of your home are pulling their weight. Assign weekly tasks, like cooking or cleaning. You could even have a reward available for the members of your household that achieve their set tasks.
Managing budget
Finances are the hardest part of running a home. Look at your monthly expenses and cut back wherever you can. That doesn't mean going without or losing essentials like home or life insurance. Instead, shop around for the same things at a lower cost. For things like insurance, make sure that you look at Insurance Geeks to ensure that you're not spending over the odds for those essential safety nets.
Family Calendars
If you want to make sure that everyone in your house is on the same page, make sure that there is a family calendar on display. Put birthdays, events, and holidays on the calendar, and make sure that everyone adds their own schedules to it. You will be able to keep close as a family unit if you know when exams or job interviews are coming.
Car emergencies
Make sure that your car has an emergency kit for the toddlers and teens in your family in the boot or the glove compartment. If you have small children in your family, then make sure that you have diapers, wipes, and extra clothes in your car. Spare phone chargers and some extra coins are also worth keeping close, especially for longer journeys.
Establish routine
Doing the same routine every day will help your family be more organized. Stick to that routine, and you will be able to watch the difference in your family's lives. The smaller tasks will be completed almost on autopilot if they have to do them every day, and that will free up your own time for the bigger jobs.
Running a home means being organized. Take the time to set up your routine, prep for the unexpected, and don't try to do everything yourself. The more that you take control of your home, the smoother you can make it run, and that means a more pleasant life for you and those around you.