Homeowners often look into different ways to spice up there living and make some incredible changes. While the inside of your home is important, you can't forget about the outdoor scene. Think about this, your outdoor living space is essentially known as an extension of your home. A place where you can truly make your own comfortable scene with a number of things like kitchen appliances, a pool/spa area, comfy furniture and much more! What's interesting is that investments in your landscaping (even outdoor areas) can drive your property value up.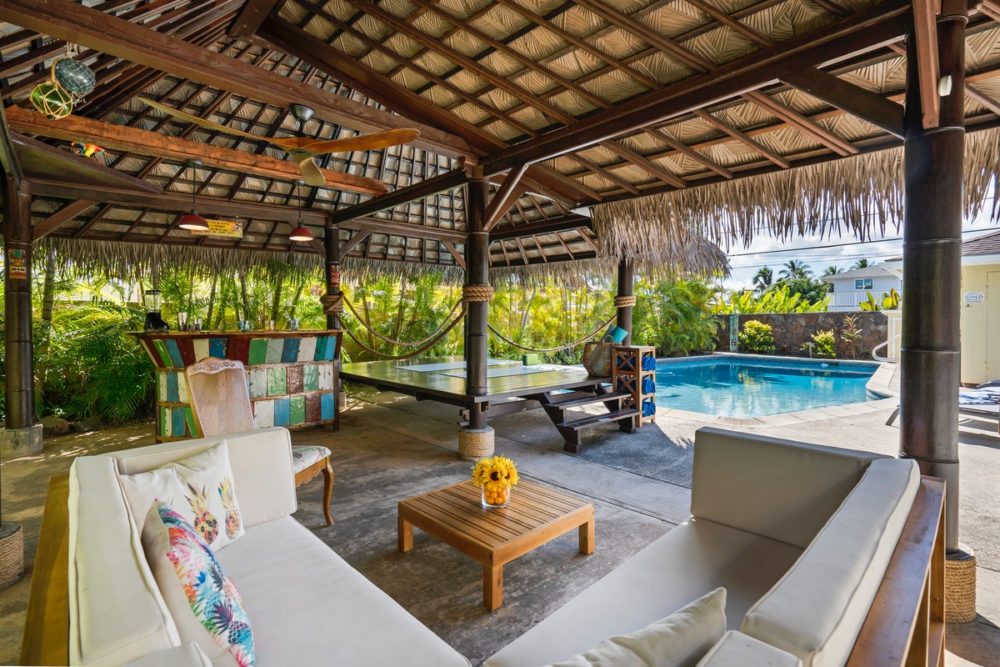 Over the last decade, the designs and looks of outdoor living areas have evolved to new heights. You often see tons more features being used as well as different materials that are uncommon amongst most. In other words, there will be always be something new to try when it comes to your design ideas. This is a new year, so you can expect some big changes to present themselves when you are looking to make a change. Check out some of the top outdoor living design trends that have shown up this year.
Beautiful Hardwood Floor Look
Some homeowners like to have a flair behind their design, a flair that hardwood flooring can provide. Believe it or not, a hardwood flooring design can offer a different sense of beauty. The wood adds a seamless transition, and you don't have to worry about the extra maintenance like staining or painting. Coming into 2020, this is a trend that a lot of people are starting to take a liking to when looking for a great outdoor design.
Dual-Purpose Furniture Options
Just like the indoors, wouldn't it be great to have a different array of outdoor furniture in your outdoor living area? Furniture options that are functional can serve multiple purposes, especially flexibility. Not to mention that extra accommodation that'll be available for any guests you have over. Think about all of the possibilities like keeping drinks together and having some extra storage space. You want to think about things like tables, benches, cooler designs, and much more. When it comes to dual-purpose furniture selections you are going to have a lot to think about.
Unique Metallic Finishes
There's no surprise that the use of metallic finishes has become popular over the years. By now, you may have seen different decorative features with metallic finishes. You might even see lighting options and furniture selections with metallic finishes too, but it all depends on what you are interested in seeing. There are a number of different finishes you could expect to come into the light like aluminum, copper, chrome, and many more. Overall implementing a nice metallic finish into your outdoor living space design may be a go-to decision that you'll love.
Needless to say, you have the power to come up with some incredible outdoor living space designs. What you could consider doing is heading on over to neavegroup.com for some great ideas. This could be the year for some of the best outdoor home changes, so now would be a great time to start thinking about them.