Gifts for women can be easy but is it something they want! This year we have had the pleasure to work with so many amazing brands and want to share with our readers' items we know you would LOVE!
Comfort Gifts!
Waffle Kimono Pink Long Robe Square Pattern
The long waffle robe is an ideal spa, cover-up or travel robe with a unisex fit. We offer a wide selection of colors and custom embroidery options to personalize each robe with your company logo, name, or any other message. Choose the text color and font for a premium personalized robe for your clients or to give as a thoughtful gift. There are several colors, and it is also UNISEX! It does run a bit big, but it is very warm and cozy.
The lightweight material and durable double stitching let each waffle robe hold up after repeated washes – use it for guest after guest without worry. Its fabric is easy to care for: just machine wash in cool water, then tumble dry on low heat. The material dries quickly, so you have it back in the waiting room or on the towel hook in no time. With every wash, the robe remains absorbent and comfortable. Each long waffle robe features a self-tie wrap belt, tailored collar, plus two large pockets." waffle robe.
Also, check out the SATIN ROBE
Follow:
---
Side pockets
Trimmed with an elegant Banarasi border
Internal and external tie closures in matching fabric
Elasticized waistband at the back for a more flattering fit
With the trend of conscious consumers/ gift givers purchasing products for all parts of their lives because the pieces are so luxury + versatile- they literally can go from "sheet to street" Which is so true! I wore my beautiful robe as a jacket with some black boots and jeans when I went to an event and got a lot of compliments.
Sudara apparel brand creates living-wage jobs and provides skill training for women in India who are at high risk or survivors of sex trafficking. The loungewear pants and robes are also made by the women and provide a safe, sustainable income for her and her family.
Sudara has pajama's, robes, loungewear for the who family!
Follow on: Facebook Twitter Instagram
---
Buffalo Plaid Poncho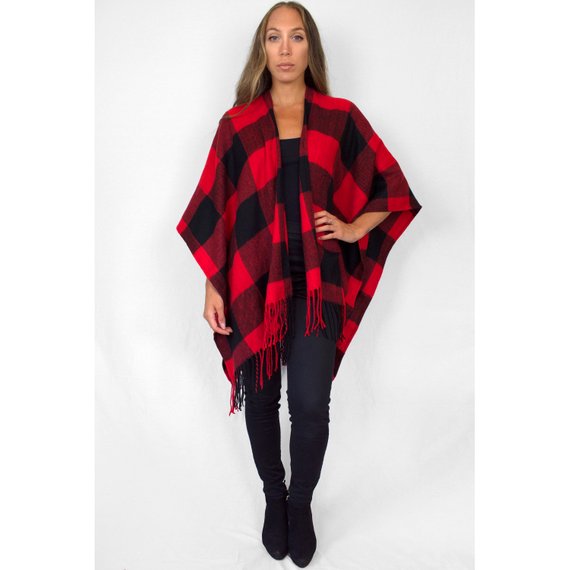 This cozy-chic knit poncho features a bold buffalo plaid print with fringe trim, and lightweight, flowing material that is comfortable and warm. Wear with your favorite boots for a stylish, yet casual look on chilly days. I'm going to say it…FAVORITE ITEM this season. I wear this almost every day at home, been so cold. I also wear this when I'm going grocery shopping and a turtleneck, jeans, and black boots and my plaid poncho! Perfect gift for someone who wants to be comfy! I wear it in bed too- when I'm watching TV at night.
Material: 100% Acrylic
Sizing: One size fits all
Garment Measurements: 46″ x 55″
You can buy on AMAZON and ETSY– and its under $30!
Use code KTOTXDDS at check out for 20% off. Valid now through 01/12/2019.
---
Accessory Gifts
Artisan's Choice Mini Shoulder Bag
Want to give something that upcycled and made by artisans (moms)! Women love bags (I know I do) and why not a bag that is colorful, durable and will get you noticed. Every time I use my Mother Erth eco-friendly handbag someone comments on it and I love to say it 100% recycled items that are used to make the bag. Now you can surprise that special someone with a colorful shoulder bag that is bound to turn some heads and be a conversation starter at all your holiday gatherings this season.
Like I mentioned these bags are made by artisan moms who earn a sustainable livelihood, Mother Erth handbags are 100% upcycled using materials that can't be conventionally recycled and have been intercepted from polluting the environment. It's a bag that is as durable as it is colorful.
Inspired by communities all over the world that are coming together to reduce and reuse, Mother Erth creates a one of a kind compelling alternative for those looking for sustainable fashion choices and want to make a beautiful and bold statement with what they wear.
PROMO CODE: KTOT15 gives 15% off
Website: Mother Erth
Facebook–Twitter–Instagram–Pinterest
---
The Mimi-Leather Heart Key Ring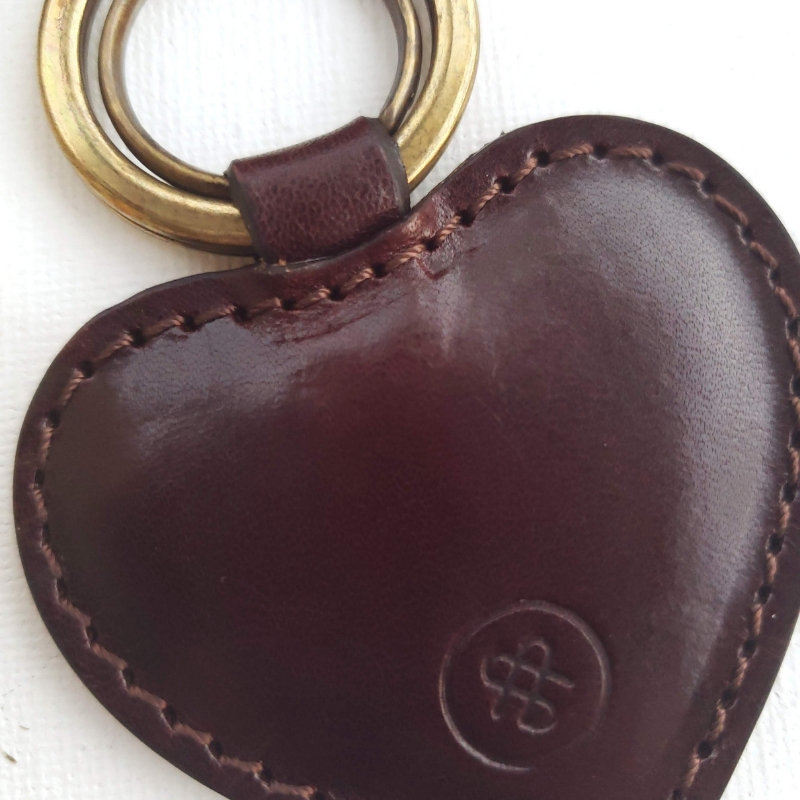 Hand stitched from vegetable tanned Italian leather, the Mimi heart-shaped key ring makes an elegant gift for a loved one. The perfect size to help you keep track of your keys, this key ring is a stylish and practical accessory. This is the perfect gift for someone who loves fashion and luxury but doesn't really want to flaunt it- a keychain is a small gift with a big punch.
Hand stitched in Italy
Made from luxury Italian leather
Two different sized metal attachment rings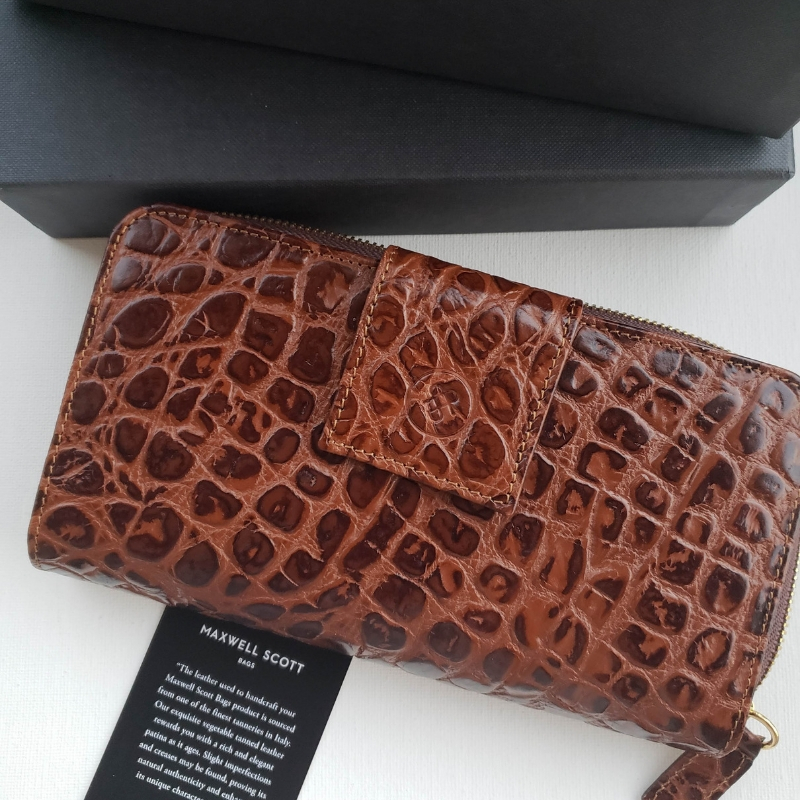 The Giorgia-Large Zip Around Wallet
This large leather zip around wallet is the perfect organizer for all cards and cash, plus coins. There are sections for cards, money, receipts, and notes. I've even put my phone in the zip up part of this wallet. With its classic design, spacious pockets and many sections, this zip clutch wallet is the ultimate multi-functional accessory: it will easily double up as a small clutch bag.
This wallet is so amazing and it fits everything I need, I don't even carry my purse when I'm packing this beautiful wallet. A beautiful accessory that every woman needs- a leather purse/wallet. Perfect gift for the fashion diva in the family.
Look at all products HERE.
Follow on Facebook–Twitter-Instagram
---
Samuel Hubbard
Samuel Hubbard shoes
, a 4-year-old company based in Mill Valley, CA that specializes in exceptionally comfortable dress and casual shoes. They're made from high-end European leather, manufactured in Portugal.
The Freedom collection gives you the freedom of movement, the freedom of comfort, the freedom of style. Guess what it even has the First Amendment on every sole, to remind us of our most important freedoms.
What is extremely nice is that every component of the women's shoes is designed specifically for the female foot.
FEATURES:
Featuring chrome-free European leathers inside and out.
Anatomically-contoured last and outsole cradle the foot from toe to heel. Buttery-soft glove leather upper and sock linings for comfort and breathability.
Carbosan® foam insole for amazing underfoot comfort and high energy-return, with antimicrobial and antifungal properties for superior odor absorption.
Carbosan® integrated into the lining for seamless arch support.
Dual-layer laminated insole board for lateral stability in the heel and flexibility in the forepart.
For every pair purchased from samuelhubbard.com, $20 will be donated to NLP to fund materials for a classroom. They have partnered with News Literacy Project to bring instructional materials to middle and high school classrooms that help teach kids how to be critical consumers of news.
---
Sexy Gifts!
Sometimes we all need a little help in the bedroom and why not make it FUN! When you are thinking about that gift to give to your BAE/BOO/BABY, then remember Wicked's got you covered-Wicked Sensual Care has a lubricant for every need. Silky soft, award-winning, highly concentrated, vegan, PETA certified, paraben-free and crafted with all body-safe ingredients.
Adding lube to any form of intimacy can open a treasure trove of excitement! Adding flavors during foreplay delivers a sweet new spin on oral sex while making ANY part deliciously kissable like for sweet cravings, we recommend Candy Apple. If you want the basics, Aqua Sensitive is gentle on the body while mimicking your natural lubrication. Whether for intimacy or everyday comfort, Aqua Sensitive is is a close second only to nature. Or give that erotic massage with the stimulating Ultra Heat or Ultra Chill. Better yet give your bestie the Awaken Clitoral Massage Gel while making sure love lasts as long as possible with OverTime Delay Cream. She will thank you!
Maybe add a few bottles or packets to that lingerie she has been asking for too! Sexy gifts are always fun to give.
Check out all the PRODUCTS HERE!