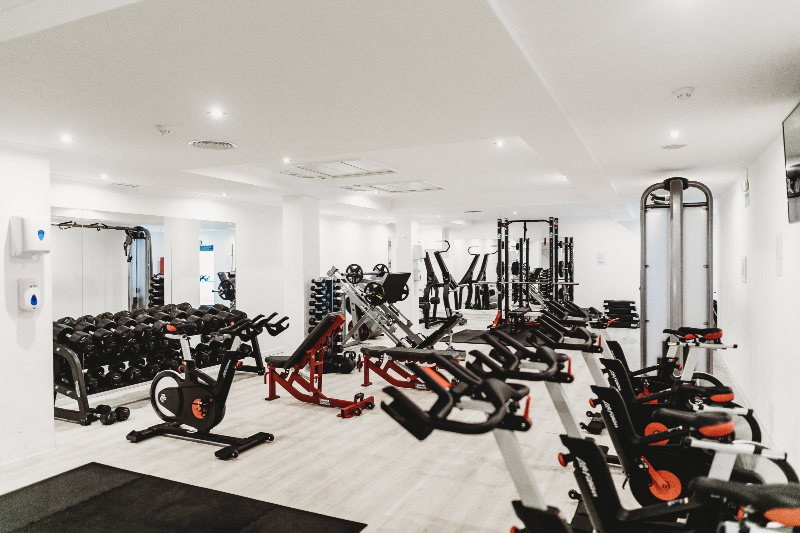 At the beginning of every year, we all make resolutions. Most of us pledge to embark on our fitness journeys, but somewhere down the line, we fall off the horse and fail to get back on. There exists a strong link between this kind of failure and the fact that we don't have the proper motivation to continue working as hard as we are supposed to. Below are different ways on how you can get and stay in the gym until you start realizing the results.
Get The Right Brand of Wipes for Your Body
Buying the right brand of body wipes can be a game changer for you. You see, most of us get irritated by the rancid smell that comes with excessive sweating. It might be from our sweat or, even worse, the sweat of others. Unfortunately, most gyms are communal, meaning we cannot avoid working out with others if we wanted to.
Therefore, getting your hands on reliable, germ-killing wipes not only keeps you healthy, germ-free, and smelling like a million bucks, but also motivates you to stay in the gym. Moreover, as we all know, the longer you stay in the gym, the more likelihood of you achieving your fitness goals.
Get Your Playlist Right
Music is an essential aspect of working out. Science proves that music can alter your mood. Therefore, you can use that to your advantage and come up with the right playlist for your workout. There are many hour-long workout music mixes on YouTube that you can listen to while working out and stay motivated for the entirety of your workout.
Investing in some high-quality headphones with style will also motivate you to stick to your workout plan without even thinking of missing a single day. The quality of the music matters. The better the headphones, the better the sound quality, which will translate to better motivation. Feel free to check out any online store for some legit headphones you can buy.
Keep A Comprehensive Workout Journal
A workout journal can also work wonders, especially if you are serious about it. The goal here is being honest with yourself and write everything down. If you do that, you'll be able to know your strengths as well as your weaknesses. Then you can fix everything with every workout.
If you do this right and continue to improve, you'll feel motivated and want to achieve even more. You can share your journal with your trainer so that he or she can give you advice on how to go about handling your weak points while keeping up with your strengths and you'll stay motivated.
Group Fitness
Training alone might be fast and efficient, but sometimes the boredom can be overwhelming. Most people are likely to throw in the towel because of this, and that's why it would be in your best interest to try out group fitness. By group fitness, I mean getting one or two training buddies and draft a fitness plan together.
Doing this is very important because you can motivate each other. Working out as a group also happens to be lots of fun, and that alone is enough to make you look forward to the next workout session. Also, before you know it, you'll be out there looking and feeling great with your new body.
Working out is all about how motivated you are. If you are motivated, you'll always find time to go to the gym. If you aren't, then you'll always find excuses for not going to the gym. However, with all of the above tips, you'll always be motivated to go to the gym. After a couple of weeks, you'll start noticing the changes which will prompt you further.
Looking at the benefits of working out can also motivate you to keep the fire burning. Feel free to write them down or print them all out and stick them somewhere visible to you. Having this constant reminder as to why you need to be working out is very important and will always keep you motivated to the point of reaching your goals with so much ease.