I was asked by Carusele to participate in the #GreenDotCards at Walgreens campaign, sponsored by Green Dot Corporation. Although I was paid for this, all opinions are my own.
This time of the year usually gets me so STRESSED OUT because of money. This month, we'll be celebrating three birthdays and of course Christmas—which always leaves me wondering… How the heck can I afford all this?
Our finances were a big mess last year. My husband wouldn't tell me when he'd make purchases, so of course when it came time for me to go shopping… BAM! We'd get hit with overdraft fees. Unfortunately, we ended up spending over $200 in overdraft fees alone last year. But that won't happen again—because this year, I have a plan!
Avoid overspending!
This year, I'm trying to be extra smart about my shopping. The first step? I'm getting a Green Dot Prepaid Visa® Card from Walgreens. There are plenty of features to help manage your money and just a few simple fees to keep in mind. I can stay on top of my budget without having to worry about any minimum balance requirements or overdraft fees!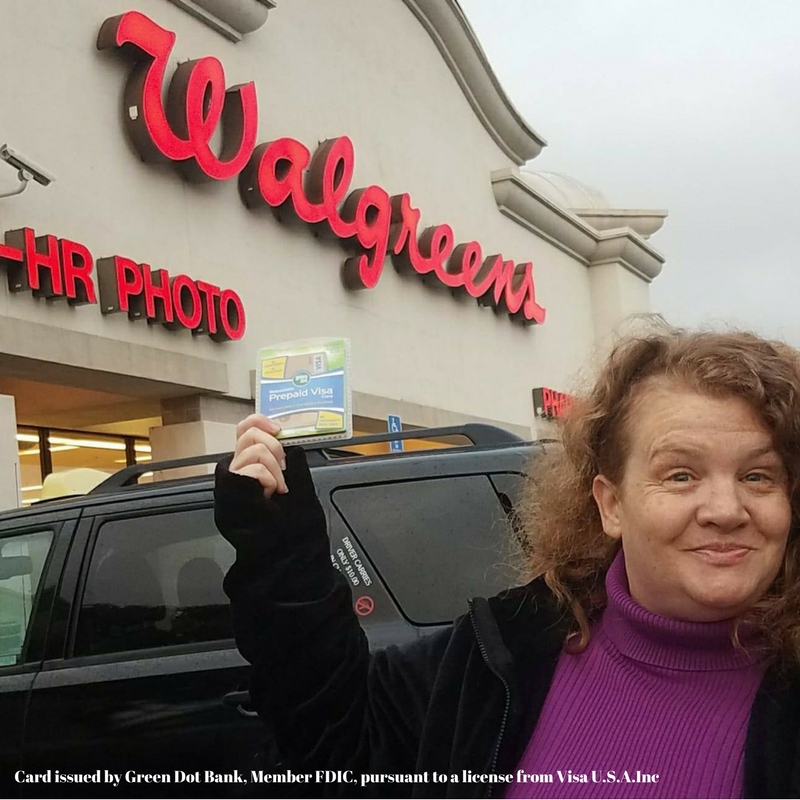 We all know it's easy to get carried away holiday shopping, especially when you have kids. That's why it's so important to have tools like this to help keep you within budget. I can spend the money that's on the card and easily reload it with more whenever I need to. Best of all, they make it easy to log in and keep track of your balance so that you'll know when you're starting to overspend.
3 reasons why I'm using a Green Dot Prepaid Visa® Card
Control Spending:

Who wants to rack up unnecessary debt? I sure don't! I only like spending what I have and can afford. With a reloadable Green Dot prepaid card, there are

just a few fees

and plenty of features that make it easy to budget for gift shopping, groceries, and other miscellaneous items like my weekly cup of coffee!
Control Fees:

I love how simple the

card fees

are. Plus, I can use my Green Dot card without having to worry about overdraft fees, transaction fees, or minimum balance requirements. I don't know about you, but I don't want to give the bank my hard-earned money like that. For a family that's living paycheck to paycheck, we definitely can't afford to pay for unnecessary fees—especially when we could be putting that money to good use!
Make Purchases:

Shopping around the holidays can get hectic! If you're like me and don't like the hassle of driving through traffic, long checkout lines, and things being out of stock when you get there, a reloadable Green Dot prepaid card might be perfect for you! You can use it online or in-store EVERYWHERE Visa debit is accepted in the U.S.
This year, I'm sticking to my holiday budget!
To see Green Dot's simple fees or to learn more about how a reloadable Green Dot prepaid debit card can help manage your money, visit GreenDot.com today.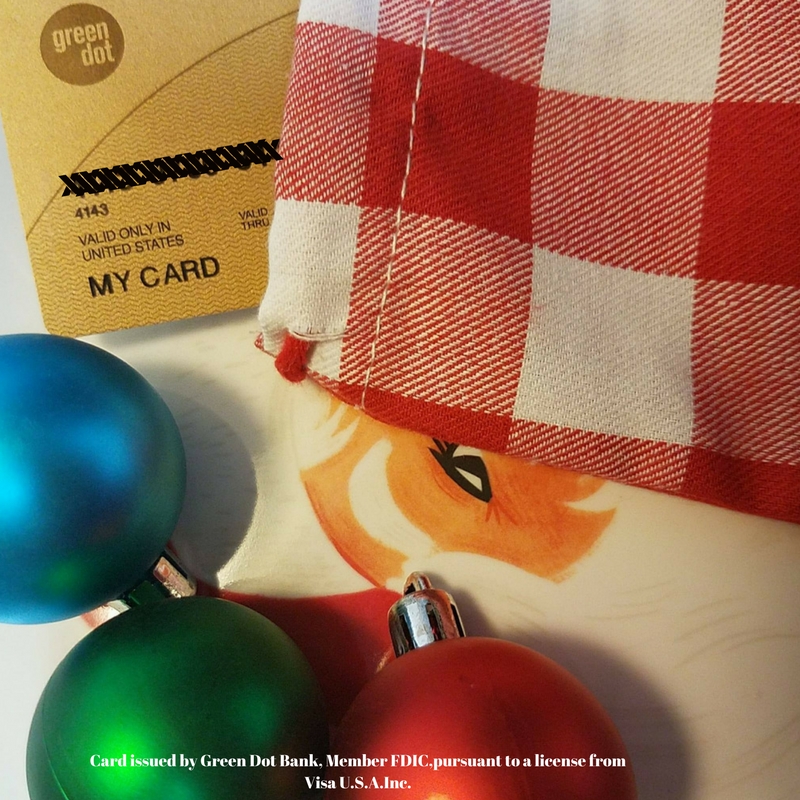 Yes, I'm already shopping for the holiday season. I love being prepared and having all my gifts ready. There's really no need to be stressed out over gifts—get a head start shopping now so that you can sit back and relax while other people are stuck in those long lines doing their last-minute shopping.
Swing by Walgreens and get yourself a Green Dot Prepaid Visa® Card so you can start your holiday shopping NOW. Remember, you CAN stay on budget and avoid overdraft fees this year. Save that money for a gift, not the BANK!
GIVEAWAY: Green Dot is giving away two $500 prepaid cards.
#GreenDotCards Sweepstakes