When you're in the market for a little something to bring a little warmth, lend a little atmosphere, or add a soft glow to any room in your home, you might want to begin by looking for an outstanding fireplace for sale. The good news for you is that this is something that's different for every person or family. You might even find your preference in choosing a fireplace is different from one home to the next. There are many options available to you today — more than at any other point in time. Including the options listed below.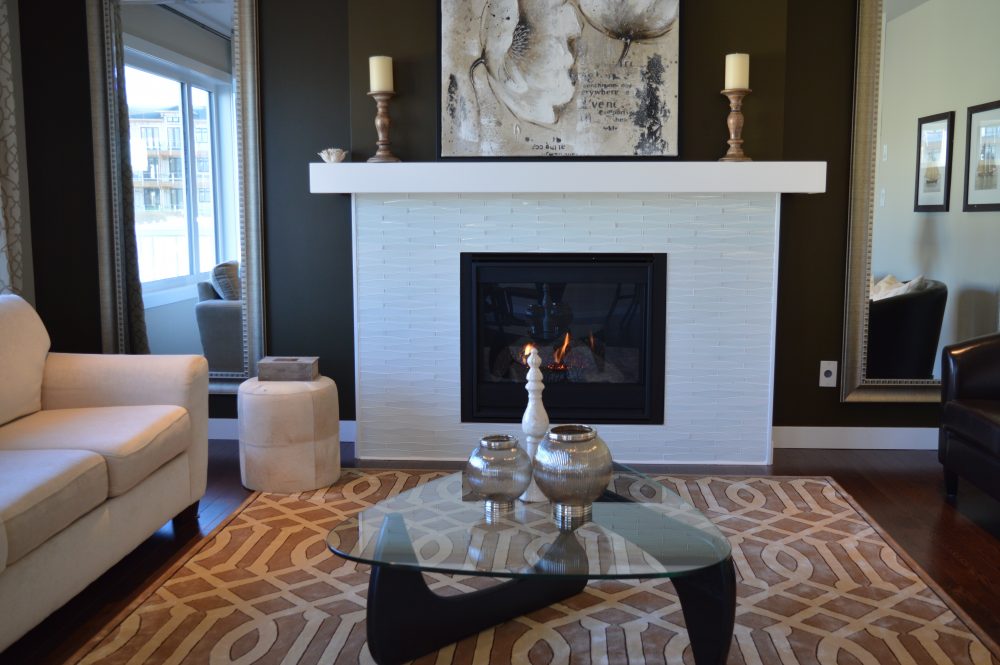 Is an Electric Fireplace a Desirable Choice for You?
Not everyone has a home capable of accommodating a traditional wood burning or even a gas fireplace. If you live in an apartment, condo, or small home without gas heat or a chimney, then an electric fireplace might present an attractive option for bringing the glow of a fireplace and adding a little warmth to drafty rooms.
In a well-insulated home, it is likely that an electric fireplace will provide greater warmth for your rooms than traditional fireplaces. The reason is simple. Heat rises and much of the heat from traditional fireplaces is lost through the chimney. Electric fireplaces heat rooms quickly and keep them warm while in use – making them excellent choices for most families today.
What about Fireplace Inserts?
If you have an older home with an existing, and perhaps a little outdated, fireplace, then your home may be a candidate for a fireplace insert. What this does is help curb the inefficiency associated with traditional fireplaces, transforming them into highly efficient heating systems for your home.
When are fireplace inserts that right choice for you? If you love the romance factor of a wood-burning fireplace, have fond childhood memories from the hearth of a fireplace, or simply want to make your own fireplace a more effective tool for heating your home, then an insert is an excellent choice for you and one well worth considering.
Accessories for Fireplaces
Additionally, you are likely to need accessories to make the most of your new fireplace. Whether you choose an electric fireplace, gas log fireplace, or wood-burning variety, you are likely to want to add a fireplace screen to your list of supplies to buy for your fireplace. It's an outstanding decorative touch, a safety feature for wood-burning and gas log fireplaces, and can add an air of authenticity to electric and gas log fires.
You might also consider fireplace mantels for added holiday fun, a touch of warmth in any room, and to further your décor and design strategy for your room. It's a small touch that often has an enormous impact on how a room looks and feels in winter.
Like it or not, winter is coming. Fortunately for you, Lancaster Heating and Cooling has all the tools and products you need to get your home warm and ready for the worst weather winter has to throw your way – at least when it comes to keeping your home toasty and warm.