A smartphone is an indispensable tool to have during family adventures. It functions as your camera, GPS and search engine for finding the best places to visit or eat. Trying to read your screen in the bright, summer sun can be nearly impossible without searching for the nearest shady spot or ducking under a towel or shirt. What about when it starts to rain and you're stuck swiping a wet screen? The threat of water damage is enough to scare anyone. Privacy can also be a concern on public transport and when dealing with a nosy pal. We've all been in these situations – but what can we do to ease them?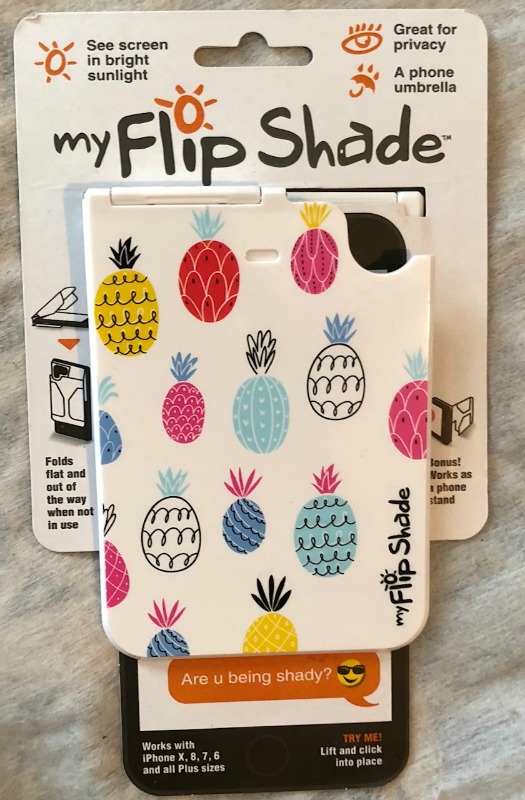 myFlipShade allows you to bring the shade to you with a pop-up shield that prevents glare, weather conditions and even peeping eyes from getting to your screen. This new smartphone accessory attaches to the back of your phone and flips around to provide a shield. It conveniently folds up behind the phone when not in use. As a phone umbrella, myFlipshade also serves as a phone stand – Now you can cook a new recipe, watch your favorite TV show & FaceTime hands-free! Works with iPhone X, 8, 7, 6 & all Plus sizes, and it comes in fun, trendy patterns you'll love. Available in Target Stores and Amazon.com.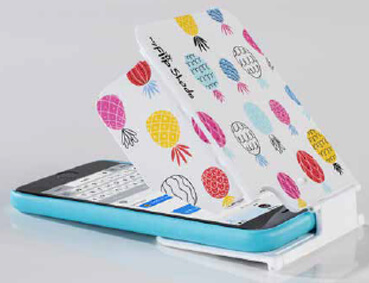 About myFlipShade
In 2016, myFlipShade came about as the founders were on a much needed vacation. While laying at the pool trying to watch Netflix, the husband kept throwing a towel over his head to block the sunlight. He was frustrated by the sunlight making his screen unreadable. On the way home, they were trying to watch a movie on their flight without much needed privacy. Privacy is very important to them while sending work-related emails, or giving their children some much-needed advice without worrying about what the person next to you on the flight is reading over your shoulder. They all agreed that the world needed something that would remedy these situations — creating something to keep on the smartphone to use when needed.
After a brainstorm with their teenage children, privacy concerns for Snapchat, IG, the need for a smartphone umbrella for the rain and a phone stand were mentioned. Fast forward a year later and myFlipShade is available to purchase in June 2018.
CONNECT WITH MY FLIP SHADE: Site